Even those of us who have never been pregnant will know that women who have just given birth need lots of rest. 
Heck, I can't do anything for two or three days if I eat too large a breakfast.
This, along with the need to bond with one's child, is the reason why women here have 12 weeks of maternity leave.
But if you're Yan Kay Kay, you might be out the door and headed to work in just five weeks.
Influencer & Former Xiaxue's BFF, Yan Kay Kay, is Now a Property Agent
Yan Kay Kay, the former Singapore model and BFF of Xiaxue, is on a new career path.
Just five weeks after giving birth to her second child with husband Brandon Loh, Yan is now organising flat viewings as a property agent, just like her hubby.
In a series of Instagram stories, Yan revealed that she and her husband had gone out for viewings on Boxing Day.
"Other people open presents on boxing day. We open showflats," she wrote.
She first shared a picture of her and her husband in the car on the way to work, before showing her unconventional choice of footwear for the day, seemingly at the behest of Loh.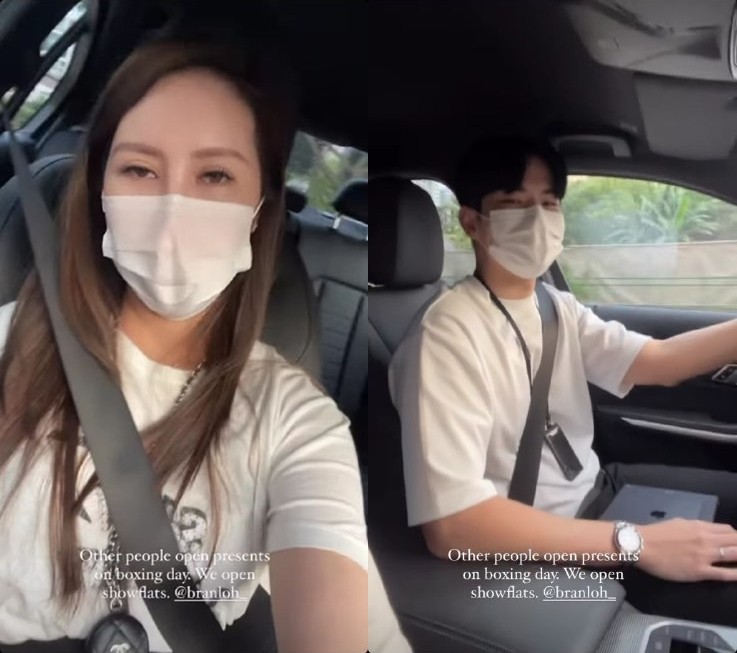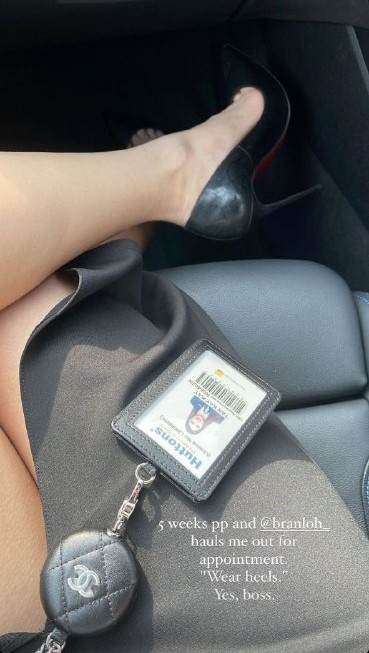 "5 weeks pp (post-pregnancy) and @branloh hauls me out for appointment. 'Wear heels.' Yes, boss'," she wrote.
Yan certainly didn't enjoy the experience, however, especially after having to wear those 120mm heels for several hours.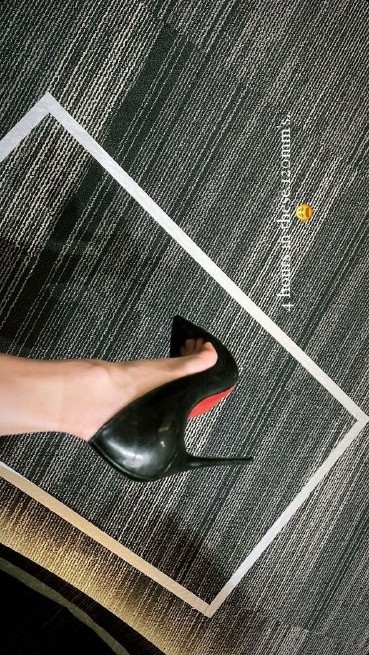 Loh, who is 12 years younger than Yan, is reportedly working for Huttons Asia, a real estate company that focuses on luxury properties. It's believed that Yan is now working at the company as well based on her pass.
View this post on Instagram
Besides this latest venture, the couple also has their own food business—Orient Ocean.
Join our Telegram channel for more entertaining and informative articles at https://t.me/goodyfeedsg or download the Goody Feed app here: https://goodyfeed.com/app/
Gave Birth to Second Child
Just five weeks ago, Yan gave birth to the couple's second child—a girl—and bestowed upon her a rather unique name: "Iyla Loh".
As the former model explained, the couple had initially planned to name her Isla, but were worried that the name Isla Loh would be pronounced "is-la", à la Singlish.
---
Advertisements
---
"So we looked under Greek names… and saw Iyla (means bright one)," and went with it, since it has the same pronunciation as Isla.
Their first child, who's now one-and-a-half, also has a Greek name—Aesop.
Read Also:
Featured Image: Instagram (@yankaykay)
---
Have you decided on which country to go to for your year-end vacation? Don't decide first. Here's why: