---
Advertisements

---
Can you imagine finding seven lead pellets rusting in the stomach of the fish you're about to cook? 
That was the reality for 57-year-old Mr Xie and his wife.
Here's what happened.
Family Found 7 Metal Weights Inside Fish Bought from Sheng Siong
Mr Xie and his wife decided that in order to commemorate the Chinese New Year, as well as their son's birthday which coincided with it, they would concoct a steamed pomfret dish for the family's reunion gathering. 
However, as Mrs Xie sliced open the fish's stomach, she immediately noticed not one, not two but seven pieces of lead pellets located inside it.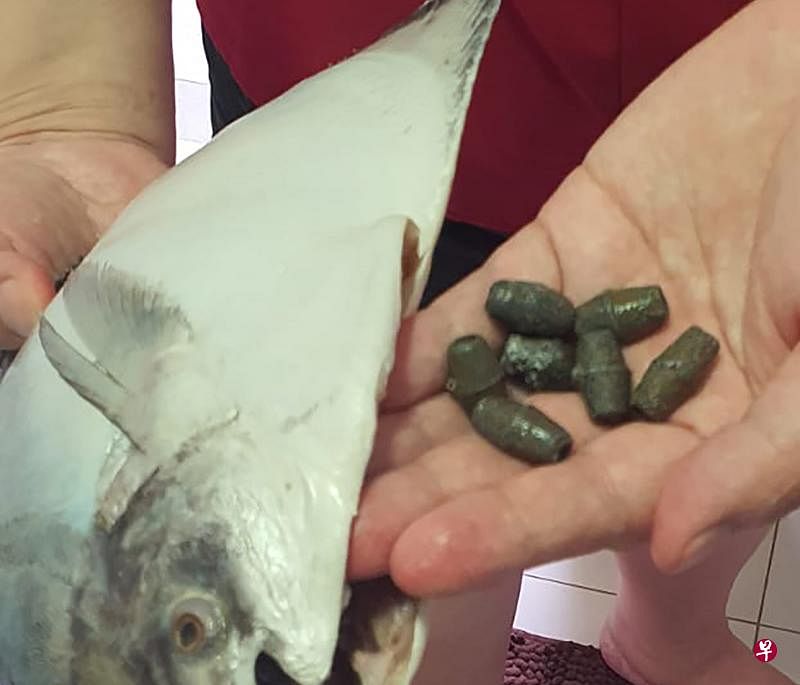 The family, after recovering from their initial shock, then decided to quickly wash and clean the fish's stomach, eventually still deciding to still eat it.
They did not face any discomfort from consuming the fish afterwards.
Mrs Xie had purchased this pomfret fish from Edgefield Plains Sheng Siong supermarket. 
It has since been revealed that the lead pellets weighed about a 100 grams, and are believed to be used for fishing. The pellets were also found rusting in the fish's stomach. 
However, nothing has been mentioned on how these lead pellets entered the fish's stomach in the first place. 
Is Sheng Siong Responsible?
Mr Xie himself does not believe that Sheng Siong should be held accountable for the pellets in the fish. 
---
Advertisements

---
He stated in an interview with Lianhe Zaobao that he does not think that the supermarket would have planted these pellets inside the fish deliberately in order to make him lose that small amount of money.
He added that he hoped the supermarket can discuss this issue with their supplier, which is possibly responsible for the entire incident.
He would also like to remind the general public to be more alert when purchasing fish, ensuring the fish are clean before cooking up a dish with them. 
But seriously, you can't cook away the pellets, right?
Sheng Siong's Response
Sheng Siong supermarket has since responded to the incident.
A spokesperson of the supermarket told Lianhe Zaobao that they "are thankful that the customer informed us about the incident via the media," and they "would like to assure everyone that we did not insert these lead weights inside the fish."
The spokesperson added that they would also be sending a letter to the supplier responsible for acquiring the fish. 
Should the supplier be found guilty of engaging in such activities, they "would end the partnership immediately."
Read Also:
Featured Image: zaobao.com.sg

Here's why a 4-day workweek might finally really be possible in Singapore soon:
Read Also: