---
Advertisements

---
When it comes to food, there are some quirky combinations that we either love or hate. Examples include fries dipped in ice cream and pineapple on pizza. 
Well, there's now a new addition to the list of abominations.
Introducing: Milo Dinosaur Chicken Rice.
Milo Dinosaur Chicken Rice?!
Milo powder and chicken rice are like oil and water. They should never mix; when they do, we can't help but scratch our heads in confusion. 
On Grab, a customer ordered his chicken rice with the special chocolatey twist, leaving the store owners confused. They then posted his order on Facebook, and here's what it read:
"On Christmas day, even my family didn't give me a call, and I'm very sad. I love gao gao milo powder, so can you help me add more milo powder, please? You can add all you want, even until it goes against common sense, but please don't add until your boss fires you, thanks."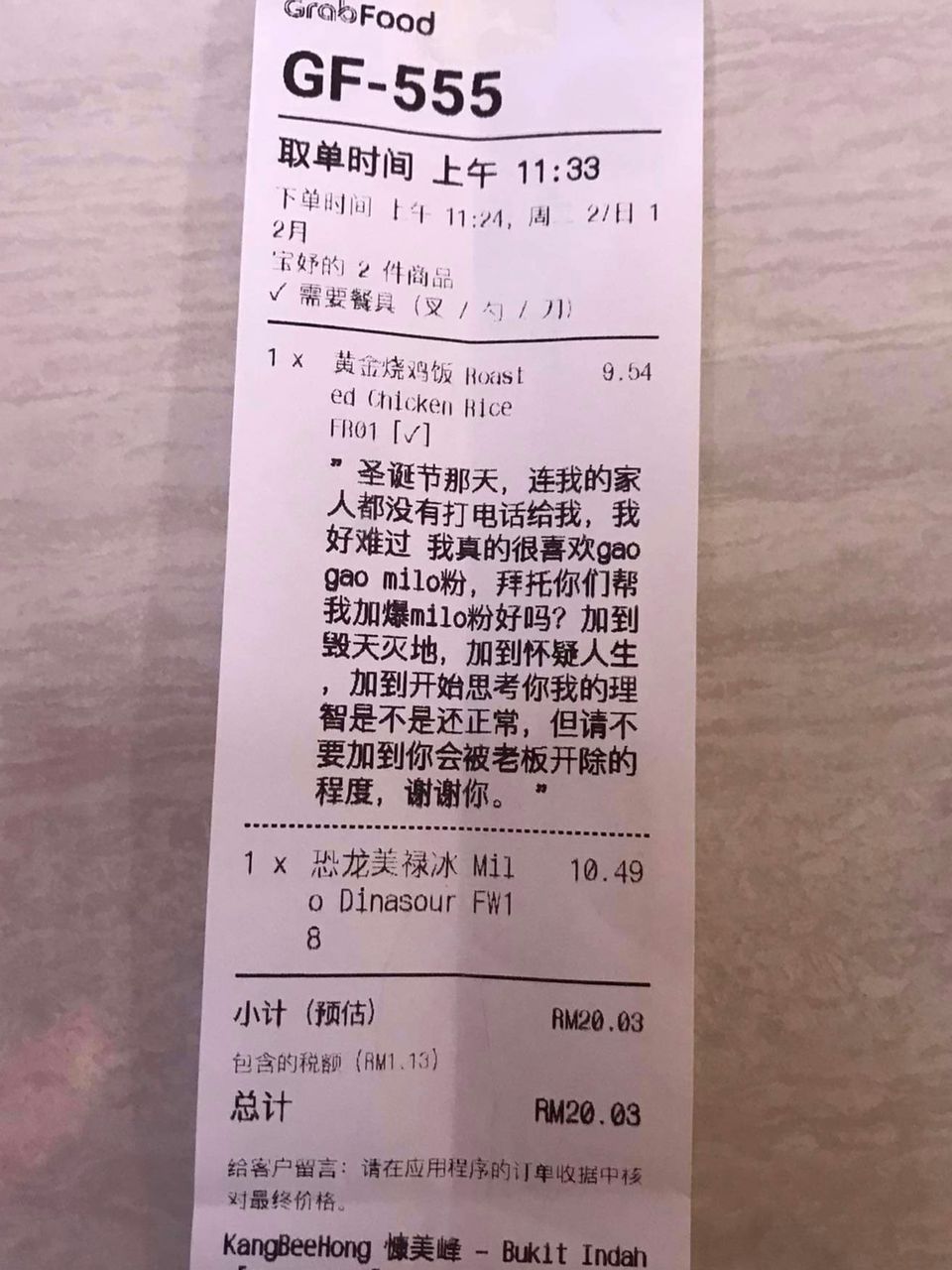 According to the stall in Malaysia, Kang Bee Hong Chicken Rice, they "did (their) best," and this was the result:
---
Why Bird Paradise Suddenly Became Singapore's Yishun:
---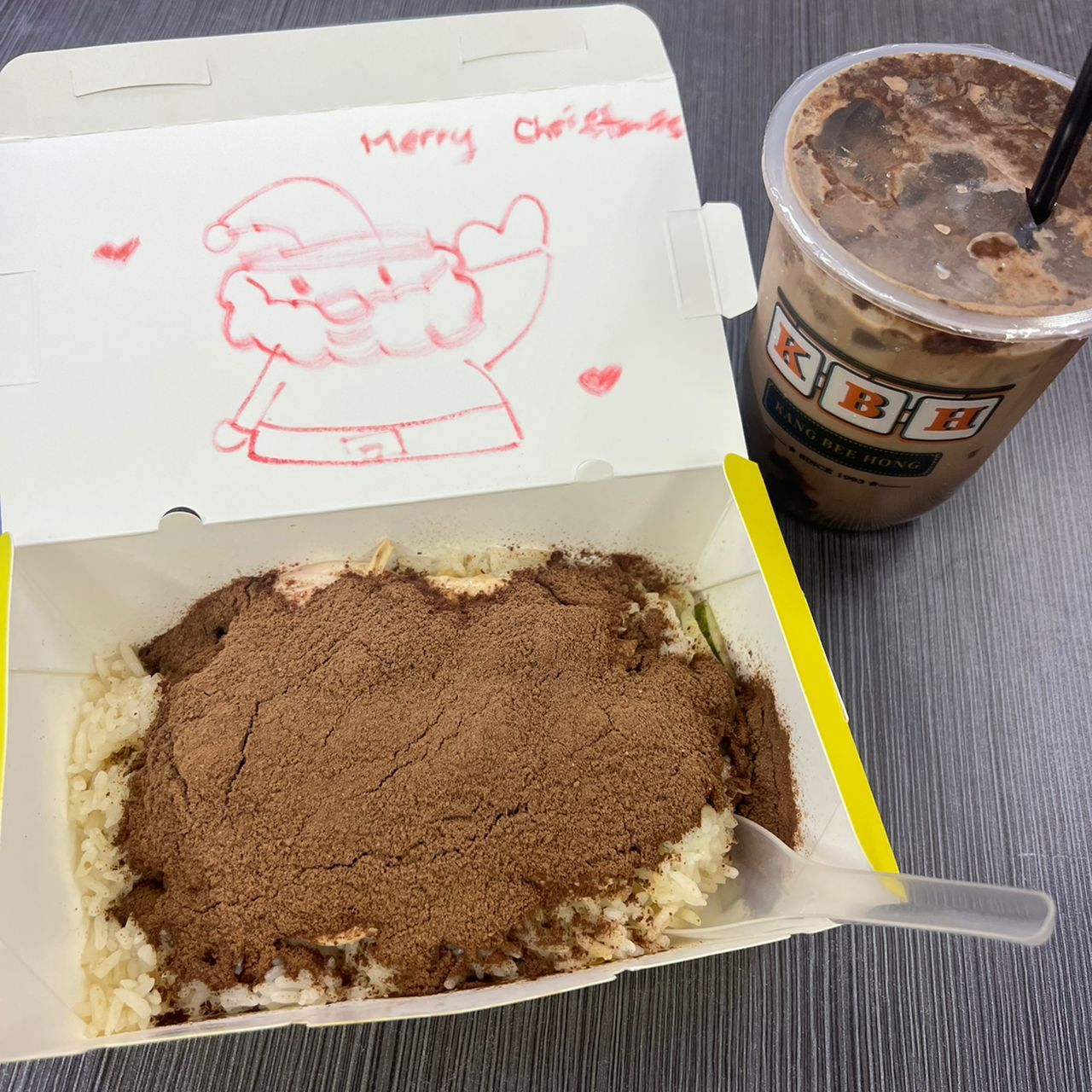 They even drew him a "Merry Christmas" photo!
Join our Telegram channel for more entertaining and informative articles at https://t.me/goodyfeedsg or download the Goody Feed app here: https://goodyfeed.com/app/
Wrong Place Lah
Okay, so it turns out the guy put the request under the wrong item. 
In his bill, he ordered one plate of roasted chicken rice and a cup of milo dinosaur. The additional milo powder request was supposed to be for the drink, not the chicken. 
Unknowingly, the store fulfilled his wish by generously showering his chicken in the sweet brown powder. 
---
Advertisements

---
Well, I guess they're technically not wrong. 
A Hilarious Affair
Understandably, the public had a good laugh over this. 

Translated: Hahaha…

Translated: I can only laugh…
Many pointed out that he'd written it in the wrong place. 

Translate: (He) wrote in the wrong place.
"Imagine if he put a request for extra chicken and egg under the Milo Dinosaur section," one user wrote. 

Read also: 
Featured Image: 慷美峰-炭火烧腊鸡饭小厨/ Facebook