---
Advertisements

---
Another themed cafe is coming to Singapore and this time, it's the Minions!
The Minion Cafe is the first immersive Minion-themed cafe in South-East Asia and it will be opening right here in Singapore, by the river at Clarke Quay from 28 October 2021 to 2 January 2022.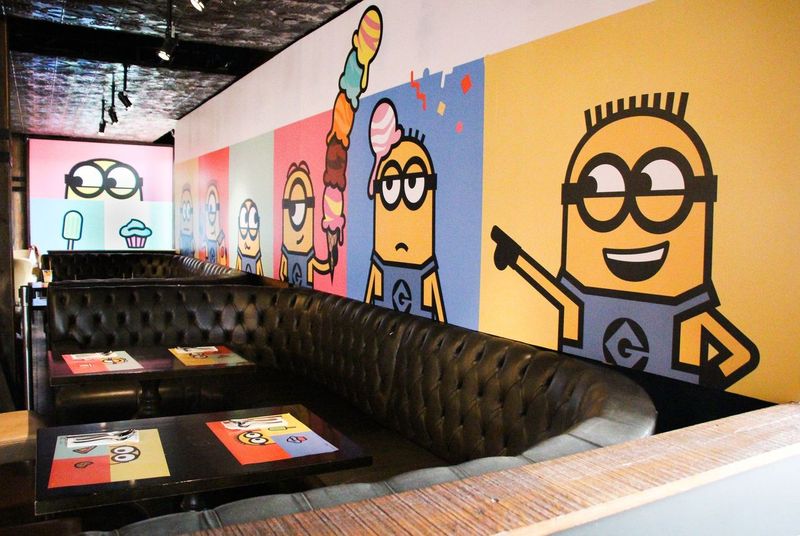 This cafe was made possible thanks to Universal Brand Development, PARCO. It is the licensee of Minion Cafe and 1-Group, and was the one behind concepts such as The Garage, The Summerhouse, and many others.
The theme of the cafe is based on the iconic MINION SUMMER CAFE run by PARCO Japan in PARCO Ikebukuro, PARCO Nagoya, and PARCO Shinsaibashi.
The cafe spans 10,000 sqft and will have two floors so that you have enough space to enjoy a meal and take Instagram-worthy photos with your friends and loved ones.
Since it is meant to look similar to the cafe in Japan, you can expect to see the whole place filled with similar designs of Minions, from the posters, to the wall decorations, to life-sized figurines, to even a photobooth so that everyone can capture memories.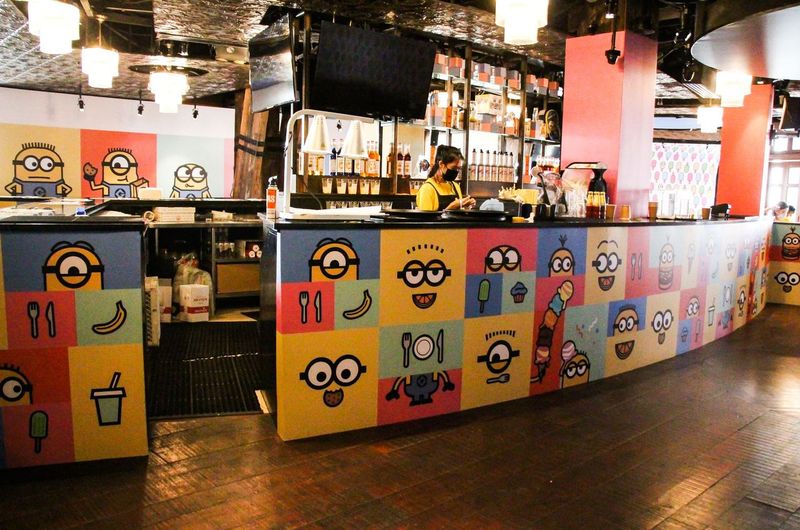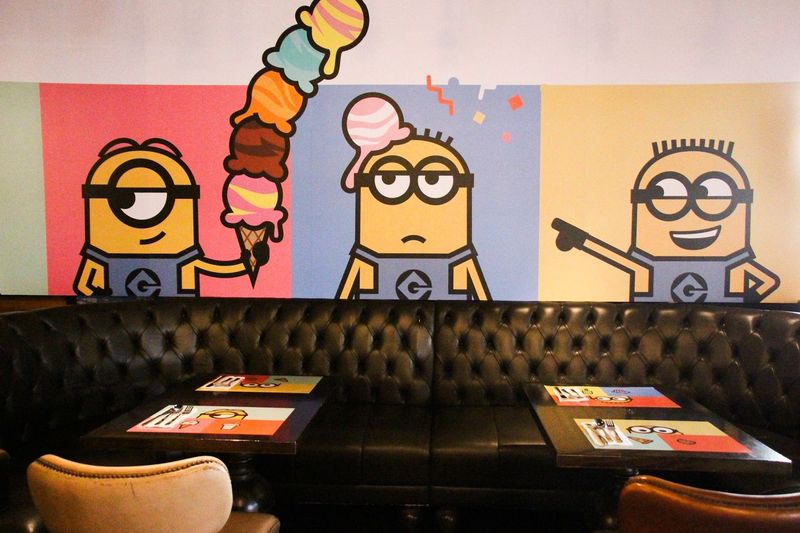 Minion-Themed Menu
And of course, even the food that you order will also be Minion-themed! The menu is specially curated by 1-Group's Head Restaurant Chef Tom Kung and his team to ensure that the food is not only delicious but also aesthetically pleasing.
---
Here's Why We Might Not Need to Vote in Presidential Election 2023 After Tharman's Announcement:
---
That's right, imagine the effort they go through just so that we can post more picture-perfect snaps on our Instagram and TikTok. 
Furthermore, some of the dishes also have a local twist to them so that the experience will be more unique to those in Singapore, like the Minion Singapore Prawn Noodle and Minion Pumpkin Mantou with Chilli Crab Dip.
Here are some dishes that you can't miss out on:
Minion Big Pan Breakfast ($28)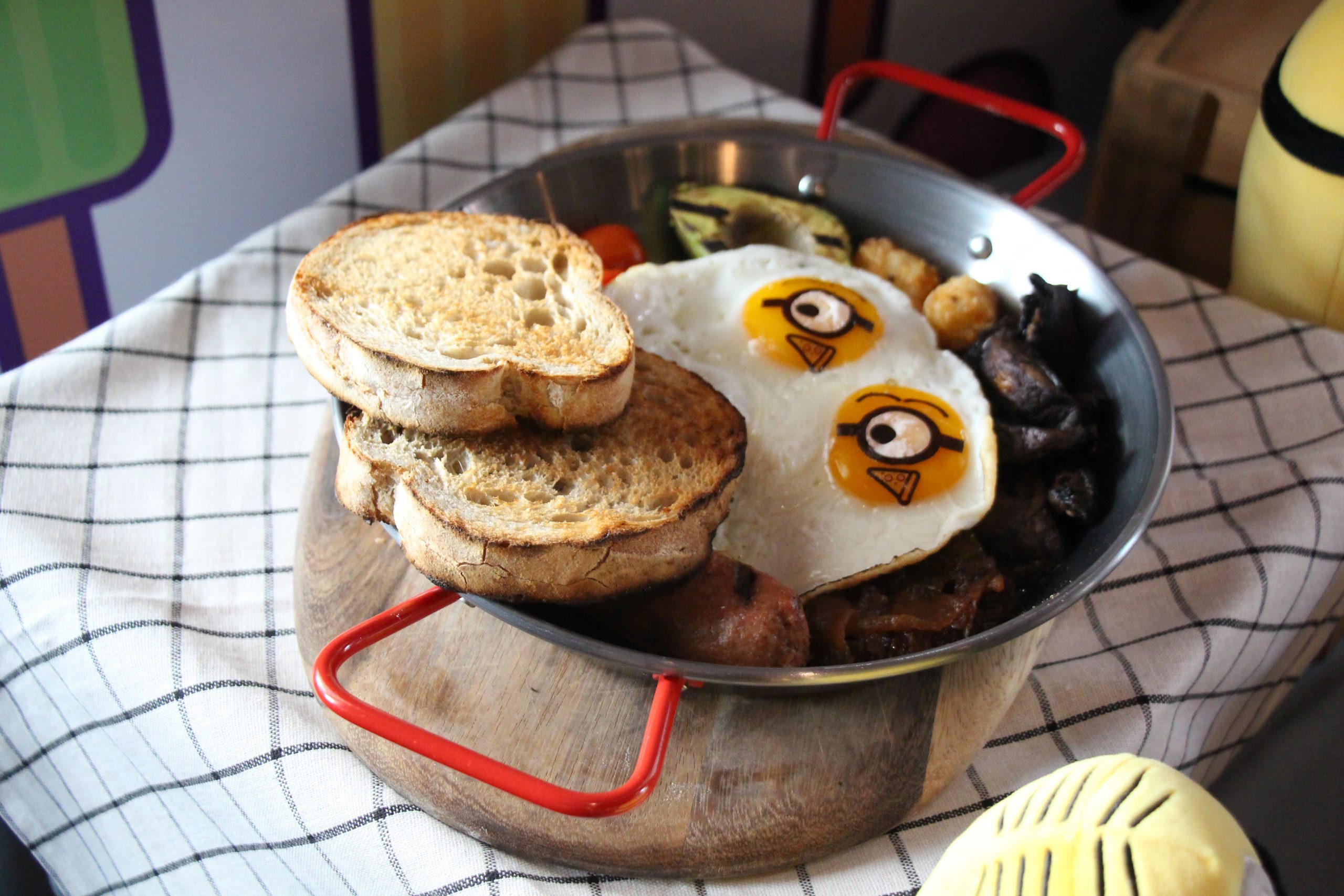 This meal comes with sausage, sunny side up with the yolk designed like the Minions, portobello mushroom, Cameron Highland cherry tomatoes, Australian avocado, tater tots, and toasted sourdough.
---
Advertisements

---
Minion Keema Chicken Curry ($25)

The Minced Chicken Curry is served with turmeric rice, portobello mushrooms, lotus and banana.
That's right, you didn't see it wrongly. This dish includes bananas, in the form of chips.
Minion Wagyu Lunch Plate ($28)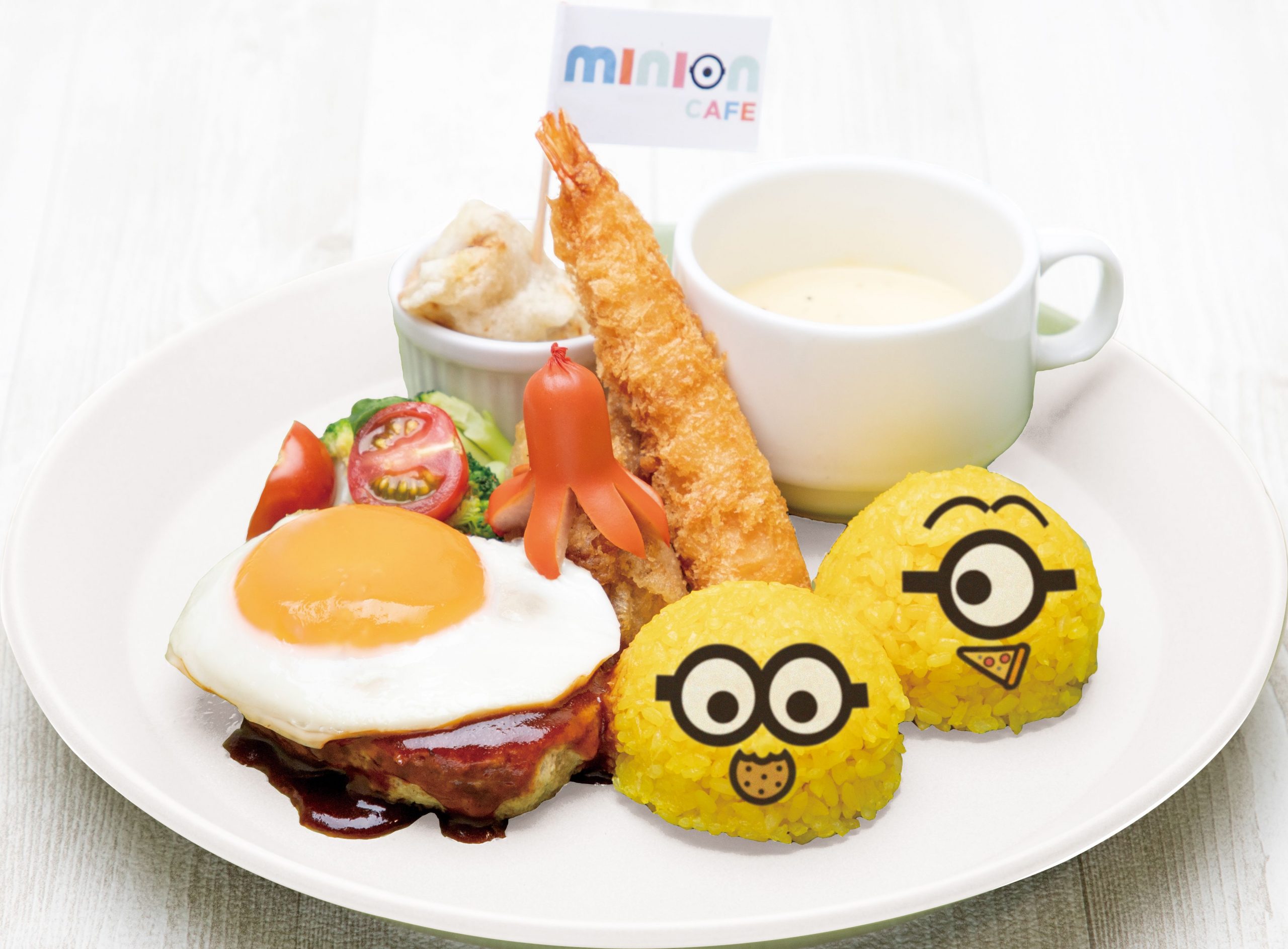 This dish offers Wagyu burger patty with two Minion rice balls, fried prawns, sunny side up, mini chicken sausage, and creamy potato puree.
If you're not a fan of beef, there is also a meat-free alternative of this dish that is made with Beyond patty.
Minion Singapore Prawn Noodle ($24)

This dish offers yellow noodles served in a seafood broth along with fresh clams, prawns, scallops, cherry tomatoes, and bean sprouts.
Minion Kelong Prawn & Scallop Pizza ($32)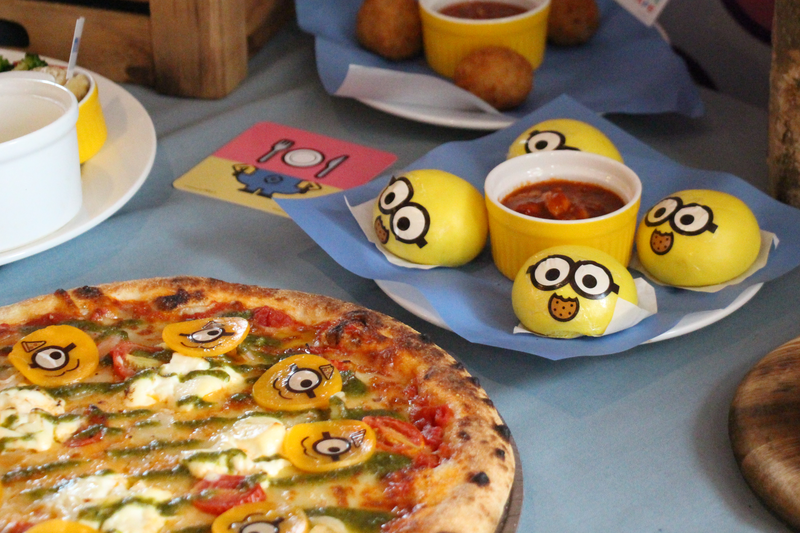 This is a 12-inch pizza that comes with tiger prawns, scallops, mascarpone, mozzarella cheese and Minion faces as its toppings.
Minion Black Truffle Crab Meat Croquette ($14 for three pieces)

Enjoy mouthfuls of their black truffle crab meat croquette and dip them in the sweet chilli sauce for an extra burst of flavour.
Minion Pumpkin Mantou with Chilli Crab Meat Dip ($15 for four pieces)

Four mini Minion mantous are served with Singapore's signature chilli crab meat sauce.
I don't know about you, but they look absolutely too cute to eat!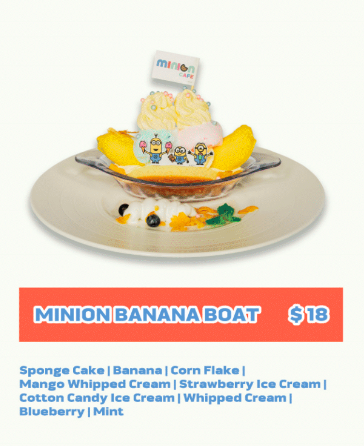 And when you're done with a heavy meal, something sweet is what will make the meal perfect. The Minion Banana Boat offers strawberry and cotton candy ice cream on a sponge cake. It is also sprinkled with corn flakes, mango whipped cream, and blueberries.
---
Advertisements

---
Exclusive Merchandise & Collectables
In order to make the experience even more exciting, you can also shop exclusive merchandise from both Japan and other regions in South East Asia. These collectables cannot be found anywhere else in the world, so if you see something you like, definitely grab it!
Some of the items that will be available include:
a gacha key chain
'Bob' mascot key chain
Minion rolled sticky memo
Minion round container
Minion-rific clear file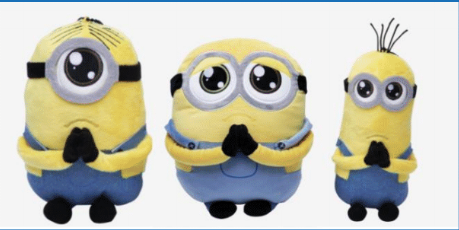 Come on, can you really say no to buying these stuffed toys when they look this sad? 
Cafe Details
Here's all you need to know about the new pop-up Minion Cafe that is opening soon!
Operation Period: 28 October 2021 to 2 January 2022
Location: 3A River Valley Road, Merchant's Court, #01-01C to 01D, Block A Clarke Quay, S179020
---
Advertisements

---
Opening Hours: 11am to 10pm
Since safety restrictions are still in place, only a total of 130 pax are allowed in the cafe at any time, so in order to avoid any disappointment, it's best that you reserve a table before heading down!
You can do so by sending them an email at [email protected] or simply booking through the Chope website.
Read Also:
Featured Image: Minion Cafe