---
Advertisements

---
We know Singaporeans love their donuts.
But how much do we love them? Would you queue up to five hours just to get a few of these calorie-dense snacks?
Singaporeans: Hold my donuts.
Mister Donut First Day Led to Long, Long Queue
With the hype of Mister Donut coming to Singapore yesterday (15 july), we'd have expected a queue.
Maybe a long one, but not one that'll make it to the news. After all, it's a weekday, and people need to work or stu—
Oh.
According to Instagram stories posted by people who took a journey to the west for the sugary snack from Japan, some people queued for up to 5 hours for the donuts.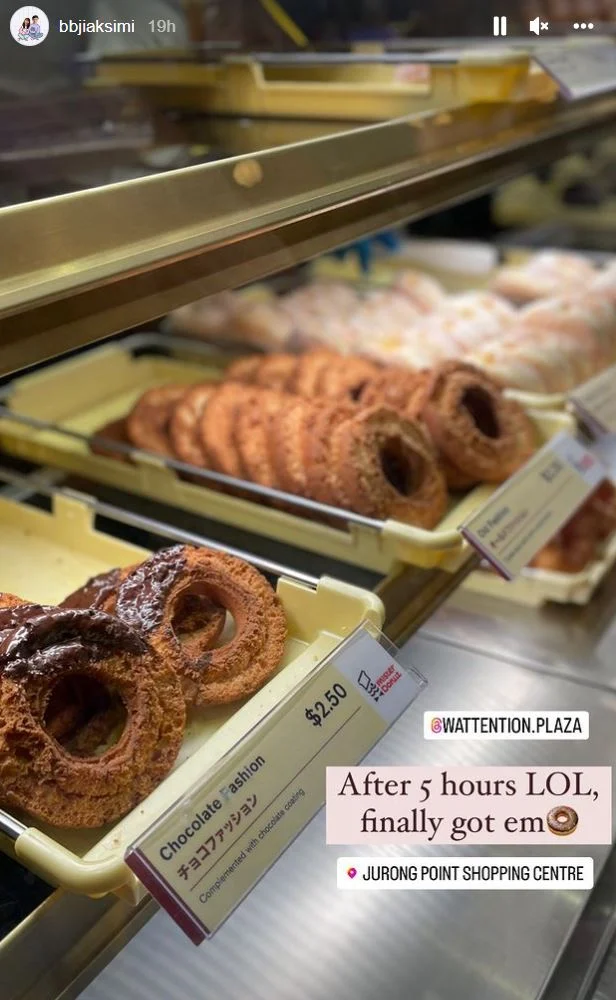 I didn't even know that Jurong Point is big enough for anyone to queue for more than two hours.
Well, at least according to someone who queued for three hours, she said that they're "as chewy and delicious as the ones I had in Japan," so I guess it's worth it?
But if you're heading there now because you love queuing, or that you're thinking of reselling them on Carousell, hold your horses.
Purchase Limit Implemented
Yesterday, after seeing a long queue, a purchase limit was set even before the stall opened: each customer could only buy a maximum of 30 pieces.
But that didn't help, because as expected, they were sold out earlier than expected.
And so, from today (16 July) onwards, there would be new purchase limit:
Each customer can only buy a maximum of 10 pieces
For "Pon De Ring" series, each customer can only buy a maximum of 4 pieces
This is the Pon De Ring donut: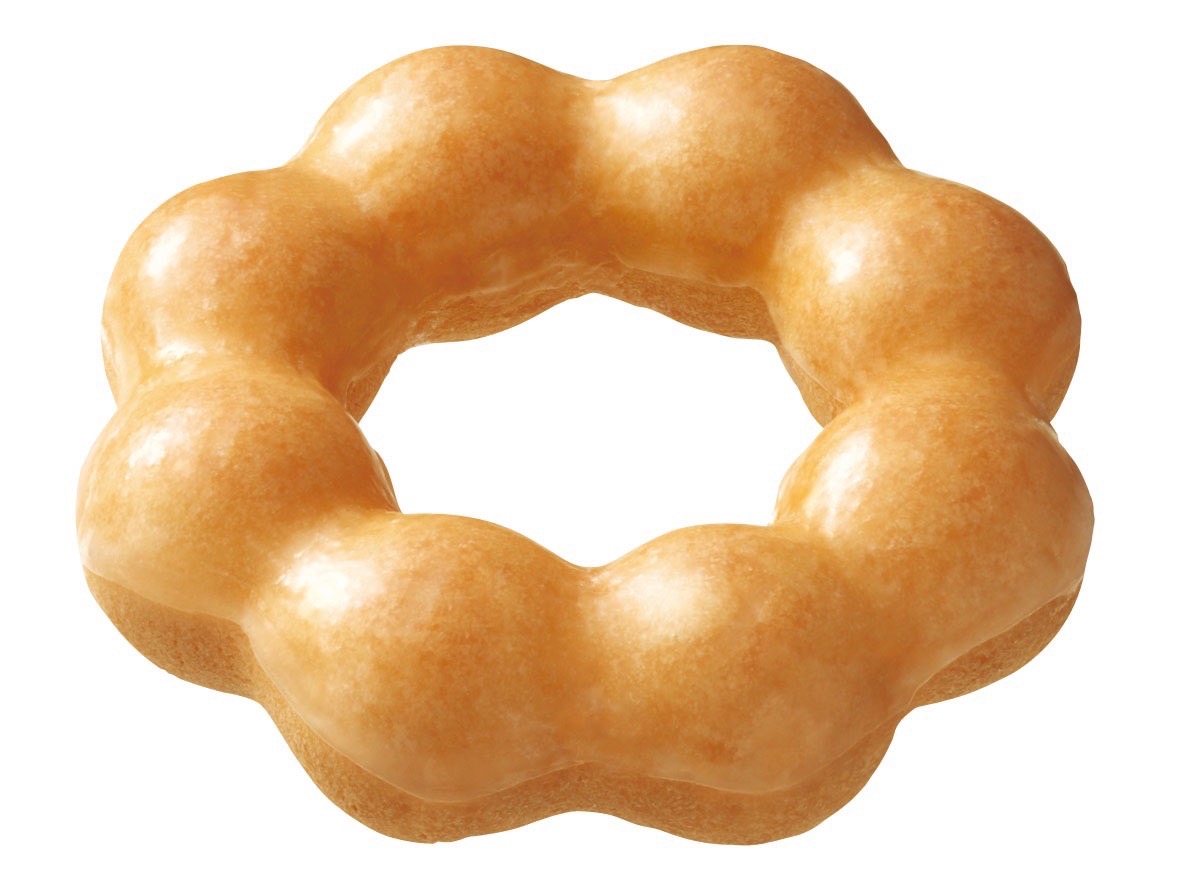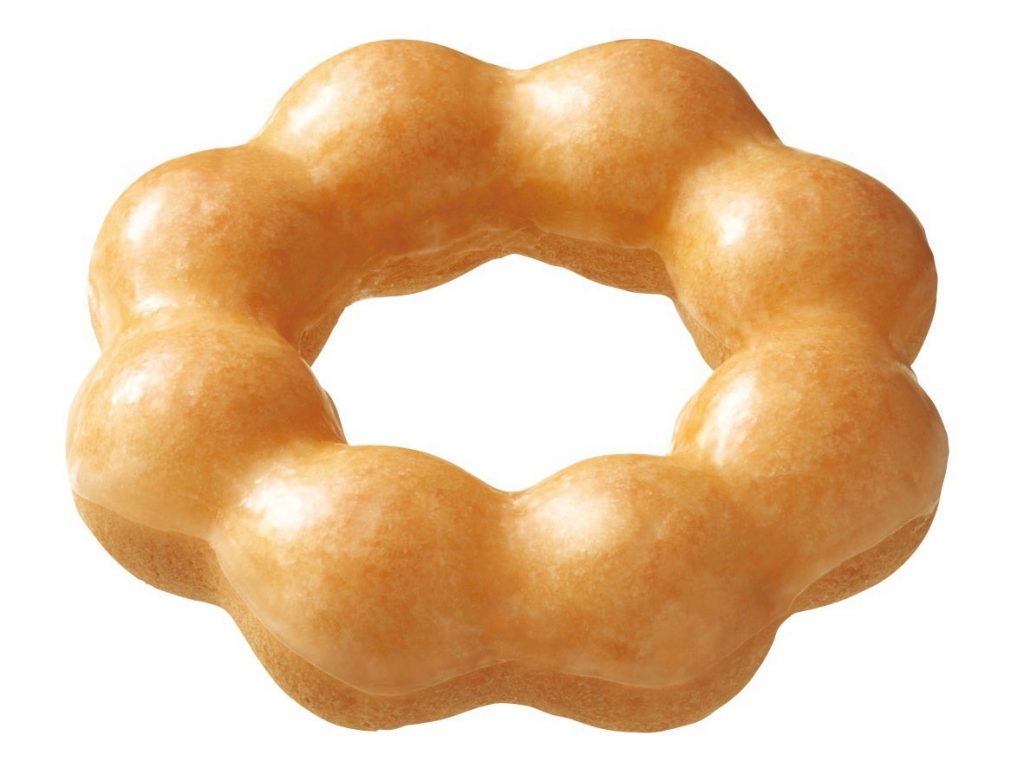 In total, only 3,300 donuts will be made, and once they're sold out, they'll close early.
They then urge customers to come by during the weekdays instead, as they expected high demand during the weekends. After all, if you've been to Jurong Point during the weekends, you'd know how crowded it can be—with or without Mister Donut.
Currently, there's a promotion: you can buy any 6 donuts for $13.50, and any 10 donuts for $22.
In the meantime, I would like to remind you that one typical donut will have at least 420 calories; for that amount of calories, you can have four to five apples #justsaying
Mister Donut is Very Related to Dunkin' Donuts
While most people associate Dunkin' Donuts to the US and Mister Donut to Japan, both are actually founded in the US, and by two relatives.
In 1955, Harry Winokur worked with brother-in-law Bill Rosenberg, who founded Mister Donuts.
However, Winokur started Mister Donut after breaking off the partnership with Rosenberg, and both become competitors.
---
Advertisements

---
Both expanded rapidly, and were acquired by bigger firms, with Mister Donut expanding more rapidly in Japan while Dunkin' Donuts in the US.
But alas: through a series of acquisitions, both brands are now under the same parent company now, through the franchisee in each country could be different, of course.
Read Also:
Featured Image: TikTok (@amandawgjy)

Fresh grads, you don't need any experience to earn up to $4,200 with this "secret":
Read Also: