---
Advertisements

---
If there's any K-Drama you should be checking out right now, it's Our Blues which just dropped its first two episodes over the weekend.
Set primarily on Jeju Island, the tvN drama takes on an omnibus style with various storylines, featuring 14 characters played by an A-list cast.
So without further ado, here is everything to know about the series.
All-Star Line-Up
Quite possibly the most anticipated thing about Our Blues is the many big names that will be acting in the show.
The drama tells the sweet, sour and bitter life stories of its diverse array of characters that are all played by household names.
Lee Byung Hun (Squid Game, 2021) plays Lee Dong Suk who romances a single mother, Min Sun-A, played by Shin Min-A (Hometown Cha-Cha-Cha, 2021).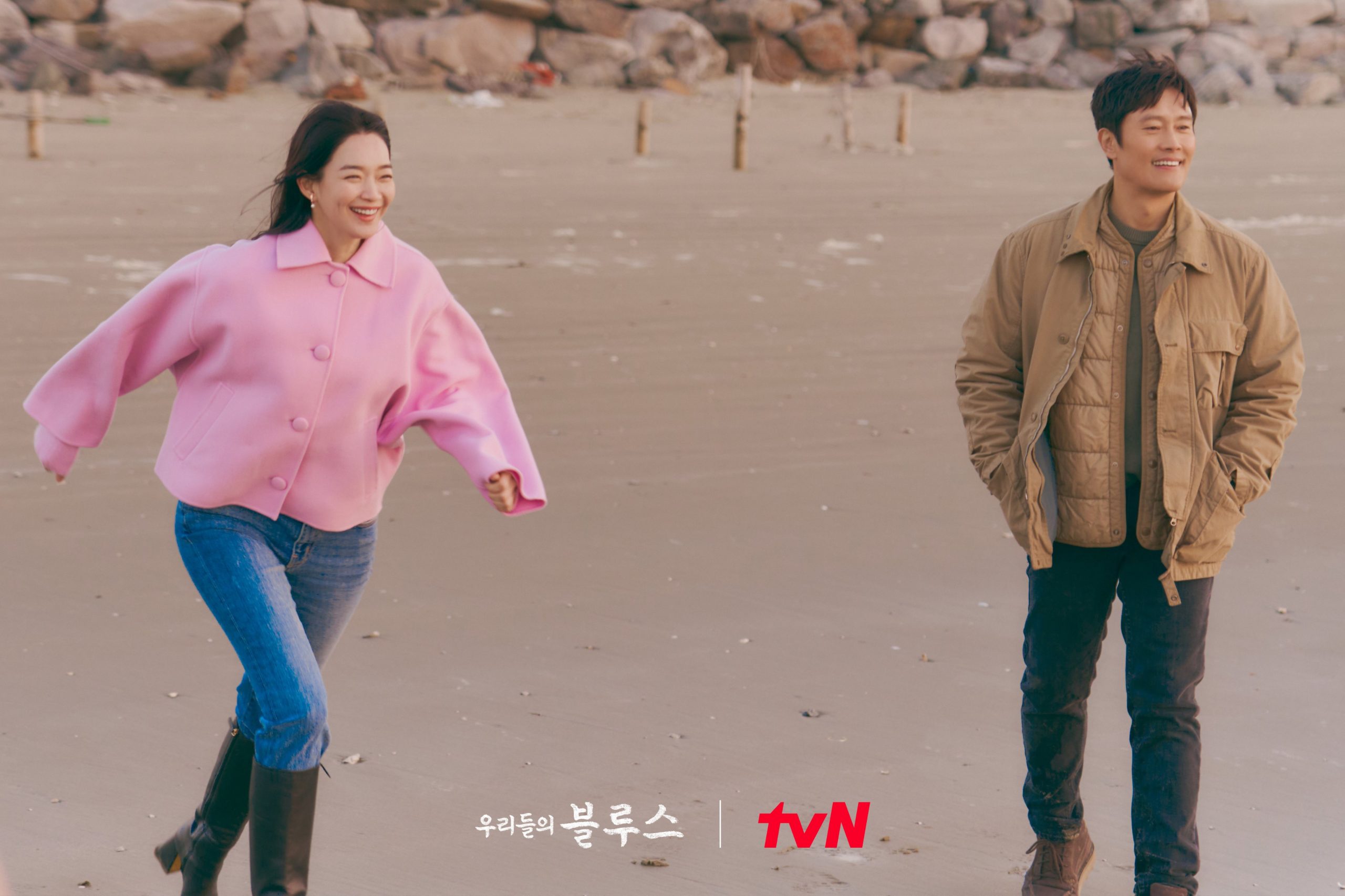 Cha Seung Won (A Korean Odyssey, 2017-2018) plays a Jeju-born city worker who returns to his hometown. Back at his old crib, he encounters his first love who is played by Lee Jung Eun (Juvenile Justice, 2022).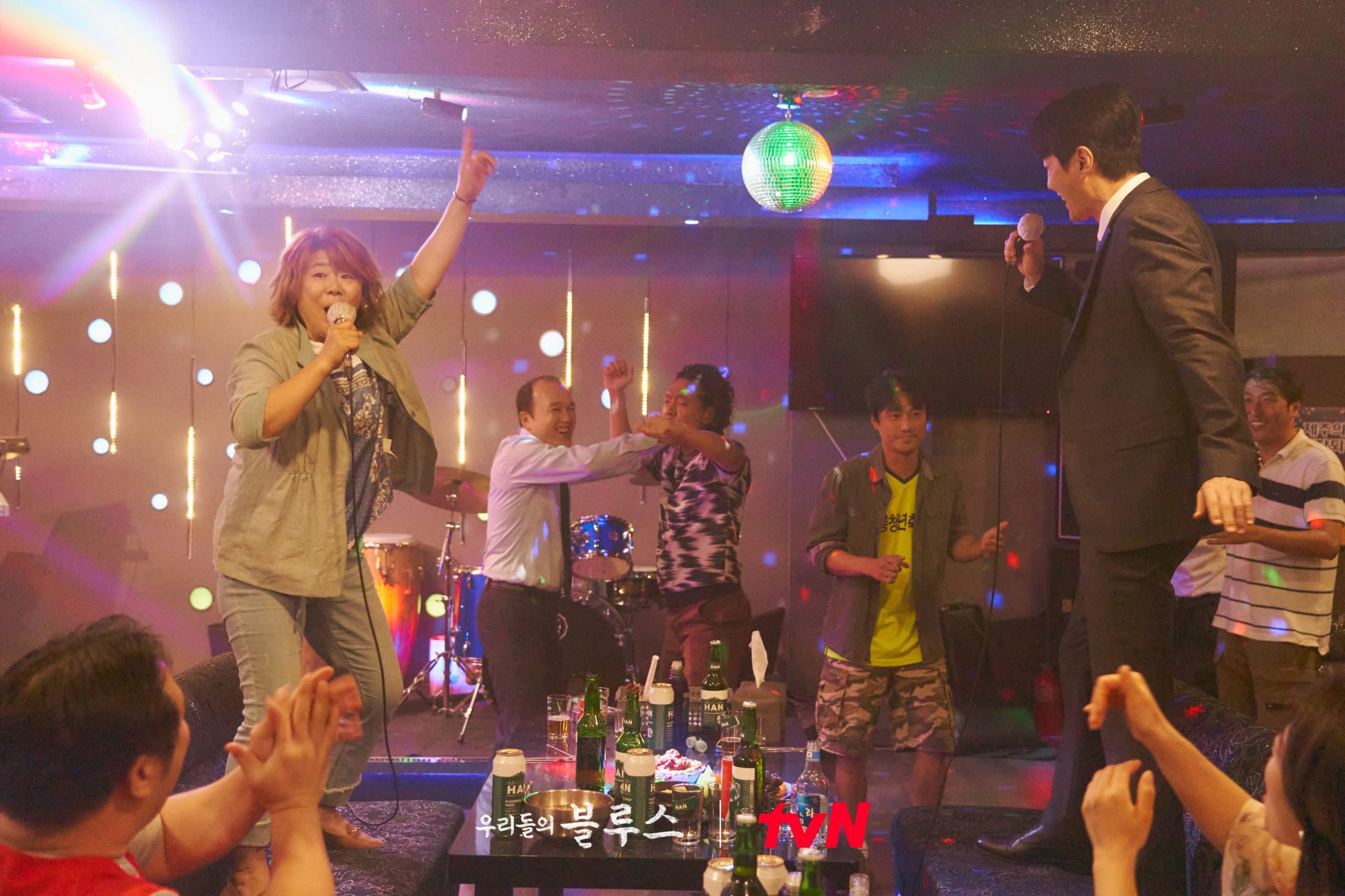 And finally, returning to the K-Drama scene after a long hiatus is Kim Woo Bin (Uncontrollably Fond, 2016) who had previously been diagnosed with nasopharyngeal cancer in 2017.
He plays Park Jeong Jun, a ship captain who is smitten by Lee Young Ok, Han Ji Min's character.
Cast was Starstruck Themselves
If you can't believe this impressive line-up, you aren't alone.
In fact, this cast is so stellar that even the actors themselves could not believe they were all acting in the same show.
---
Advertisements

---
Cha was taken aback when he found out about the cast. The 51-year-old said at an online press conference, "I was like, 'Are you sure? Are you sure it's Lee Byung-hun?'"
He added, "The one time all of us got together in the series was to film a scene for the village's track and field day. Everyone was there and I was blown away. That moment remains like a photograph in my head."
Real-life Romance
Eagle-eyed fans would have also noticed something else quite rare in this line-up.
That is the presence of real-life couple Shin Min-A and Kim Woo Bin who went public with their relationship in 2015.
However, you won't get to see them all lovey-dovey onscreen as the two will be paired with other actors.
On selecting the two to star in the series, writer Noh Hee-Kyung said, "I knew they wouldn't join the project if they appeared as a couple.
"When I was casting them, I did tell them that they would not appear as a couple and they would each have a romantic relationship with someone else," she added.
Join our Telegram channel for more entertaining and informative articles at https://t.me/goodyfeedsg or download the Goody Feed app here: https://goodyfeed.com/app/ 
Filmed on Jeju Island
Staying true to its plot, the filming of Our Blues was largely done on Jeju Island.
Owing to his character as a ship captain, Kim had to film many scenes out at sea. One of the toughest challenges for him was dealing with seasickness.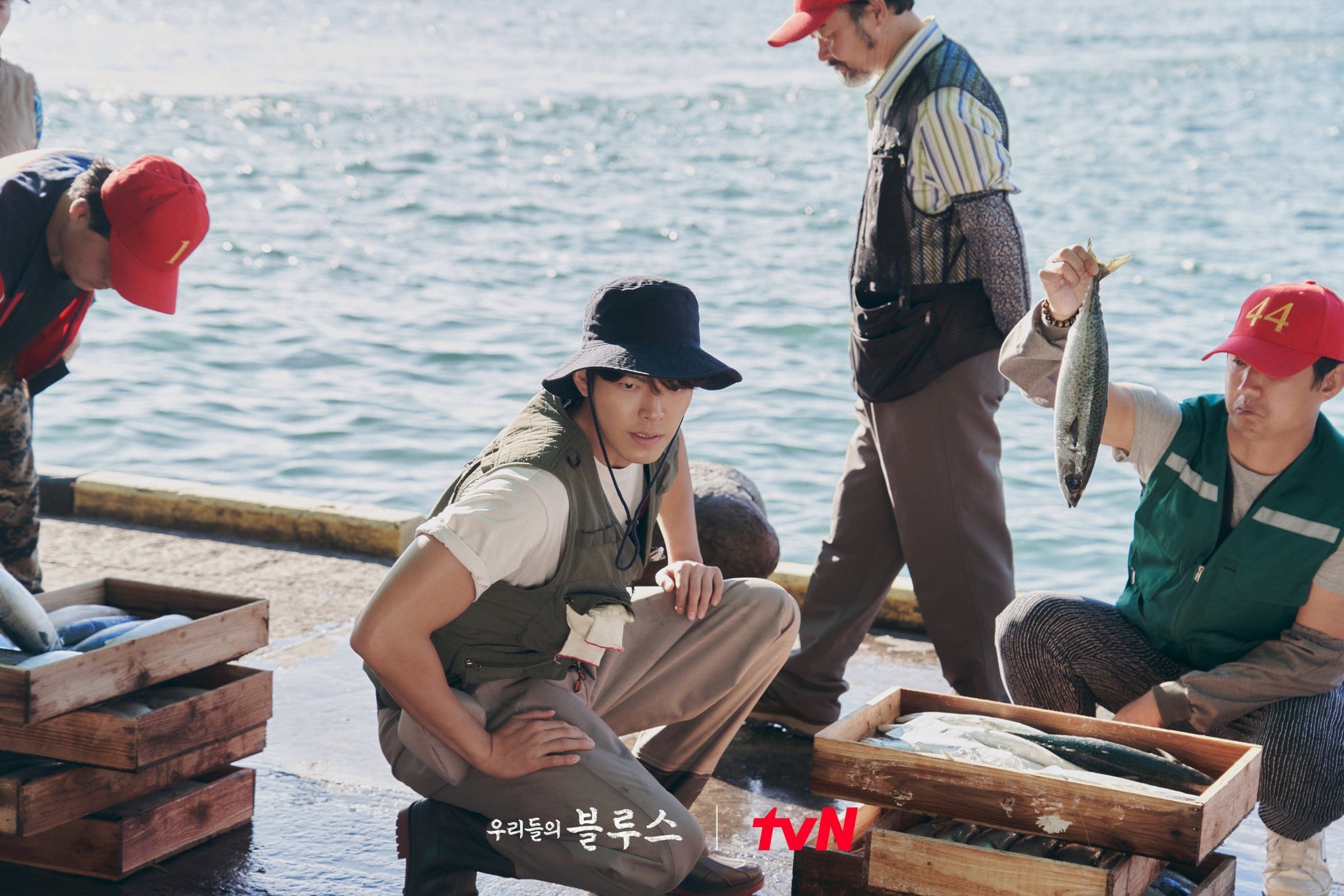 "I would take pills to help the nausea in advance, but I still got seasick. If someone got sick, we would have to turn the boat around and film that scene again so I just focused on the horizon and concentrated on breathing," he shared.
---
Advertisements

---
On playing a haenyeo (Korean for a female diver that harvests sea life), Han said she initially found the idea fun. However, the role was one she grew to respect greatly.
"Even putting on the haenyeo suit requires two to three people. Since we were filming on a boat, I couldn't even drink a cup of water," she said.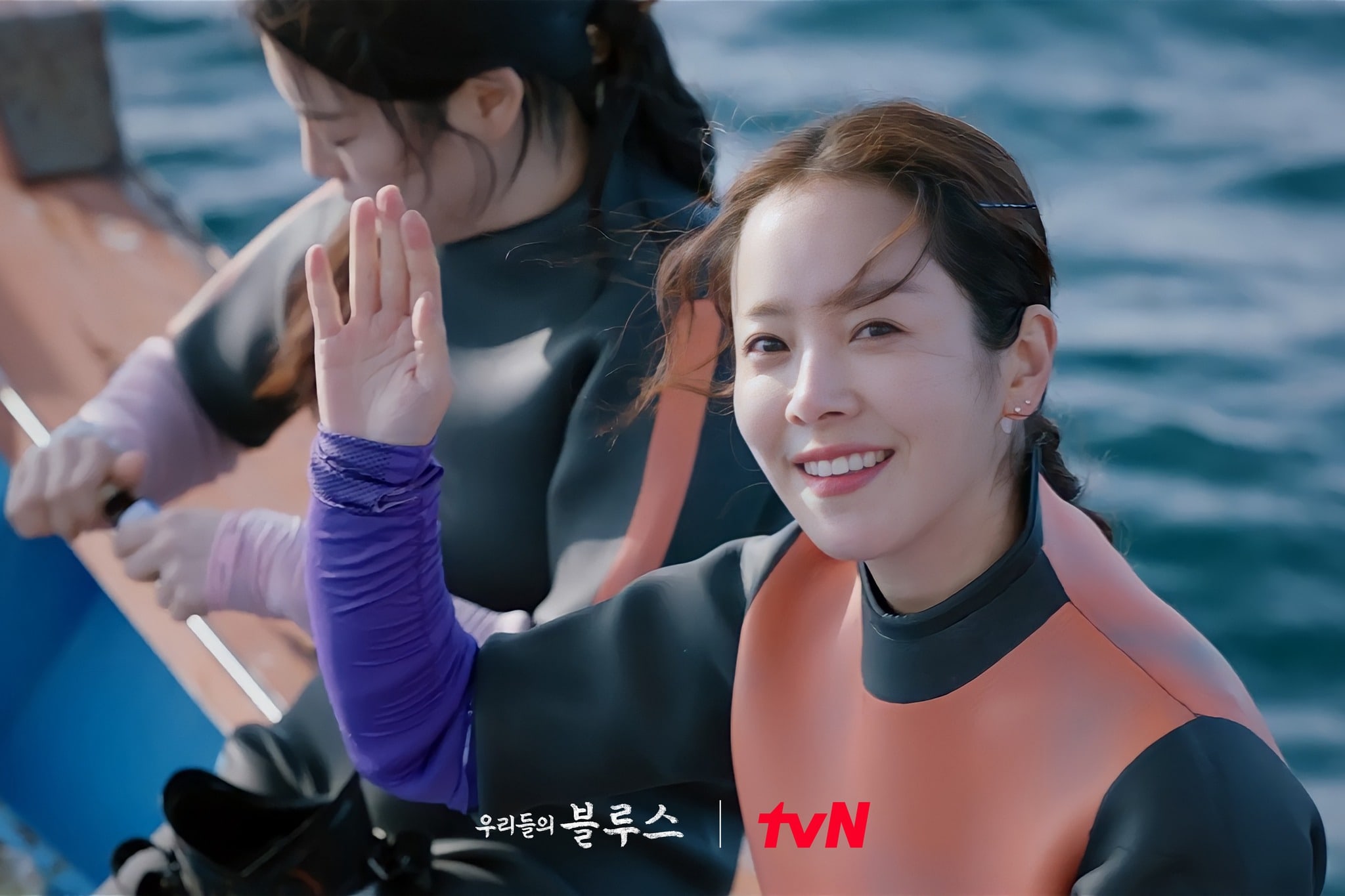 To fully immerse themselves in their characters, Kim and Han even went to meet real haenyeos and ship captains.
Featuring Jeju Dialect and Residents
Lest you are unaware, Jeju Island is also known for its unique dialect spoken by the islanders.
To showcase the genuine lifestyle of the Jeju people, the drama's cast even made the effort to learn the island's dialect so they could make their characters as realistic as possible.
Filming on the island also allowed them to rub shoulders and even act with the locals.
---
Advertisements

---
"As we were filming in Jeju, we didn't have professional extras as we would in Seoul. Residents of Jeju from areas like Gonae-ri, Aewol and Seogwipo acted as extras," Lee Jung Eun shared.
"In the scenes set in the fish market, they sometimes actually purchased fish to bring home. Some spoke the Jeju dialect, which I didn't understand, so there were times when I didn't know how to react," she added.
Off to a Good Start
Despite only releasing two episodes so far, Our Blues seems to be off to a good start with its Korean audience taking to the show well.
According to Nielsen Korea, the latest episode of the drama scored an average nationwide rating of 8.7 per cent, taking first place in its time slot across all cable channels.
The new drama also remained first place in its time slot among the key demographic of viewers aged 20 to 49, with whom it scored a nationwide average of 4.0 per cent.
---
Advertisements

---
Our Blues airs every Saturday and Sunday at 9pm and its episodes will also be released on Netflix weekly.
Read Also:
Featured Image: tvN

How much cash are you getting in December 2023 from the Government? Here are the facts simplified for you:
Read Also: