---
Advertisements

---
McDonald's just started selling its Limited Edition Pikachu Carrier at 11am today (8 Sep), but people are already selling it on Carousell.
As of 2:30pm on Thursday (8 Sep), there are 202 offers.
The market price seems to range between $20 to $30, with 40 sellers offering the item at $25.
Given that McDonald's sells the Pikachu Carrier at $12.90, these people are definitely trying to make a profit.
Heck, there's even a seller who is offering to help buyers queue up for it.
Dude, don't count your chickens before they hatch.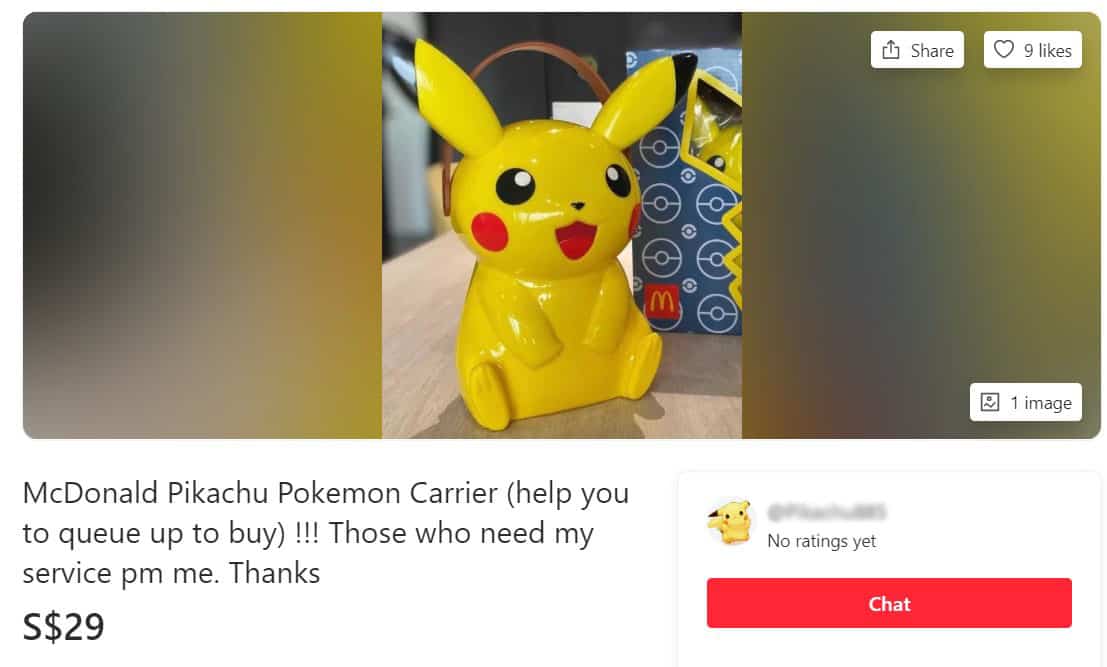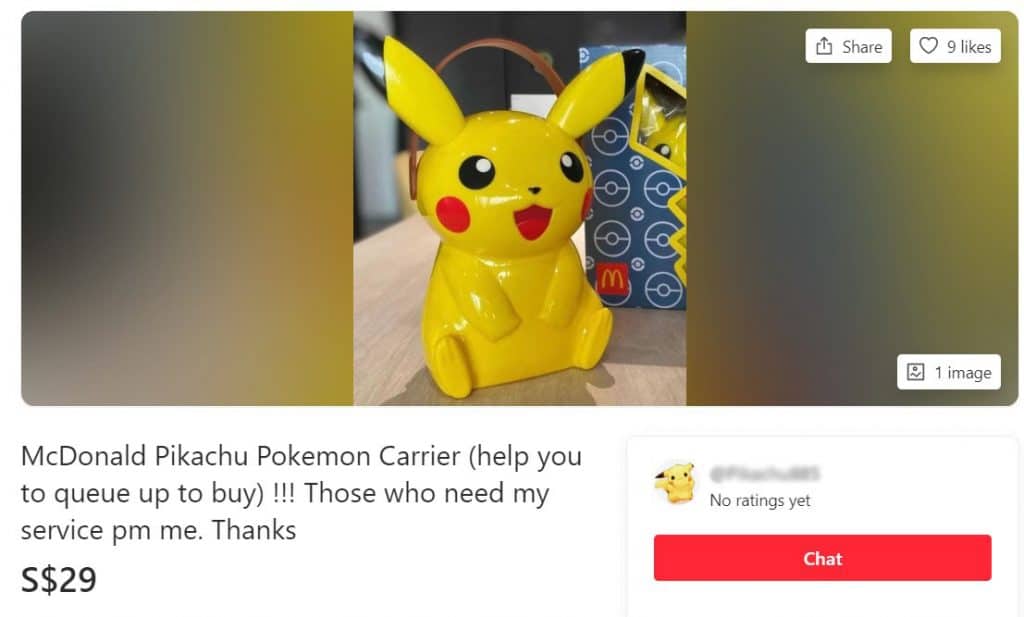 While it is good money to make, why would you put yourself through the trouble of queuing again and again? How many McDonald's meals must you buy then? 
---
Here's Why We Might Not Need to Vote in Presidential Election 2023 After Tharman's Announcement:
---
(Hello high cholesterol levels.)
Besides this, there are at least four people who priced it $100.
 There were also two jokesters who thought it would be funny to flaunt their Pikachu carriers online and price it at $100,000.
Fittingly enough, they named their product "pikachu carrier hype train".
---
Advertisements

---
Another Carousell seller is selling their carrier at $9,999, with the description reading, "Brand new unopened Pikachu carrier! Selling to pay for medical bills :'( [sic]"
The lowest price found on Carousell is $13, followed by $13.90.
Which is surprising, because most sellers tend to double or triple the price. The general consensus is that the Pikachu carrier—which is completely hollow on the inside—is worth more than its retail price.
Regardless of the cost, isn't it a bit too early to start selling the carriers? 
McDonald's is bound to have the product in stock for the next week or so, after all.
Read Also:
Featured Image: Carousell