---
Advertisements
---
Do you have anything to do this Chinese New Year (CNY)?
If your answer is no, here's a place you can go to eat your boredom away. 
This Sengkang pasar malam is open throughout CNY.
Sengkang Pasar Malam Open During CNY
Organised by TLK Events and Lighting, the pasar malam will be operating till 29 January 2023.
That includes CNY, as TLK has stated in a Facebook post.

The pasar malam is located at the open field outside Sengkang MRT, which is super convenient. 
Unique Foods Including Crispy Fried Durian
The pasar malam offers a wide array of unique foods to soothe your hunger pangs. 
Besides selling your typical durians and fruits, it also sells Crispy Fried Durian.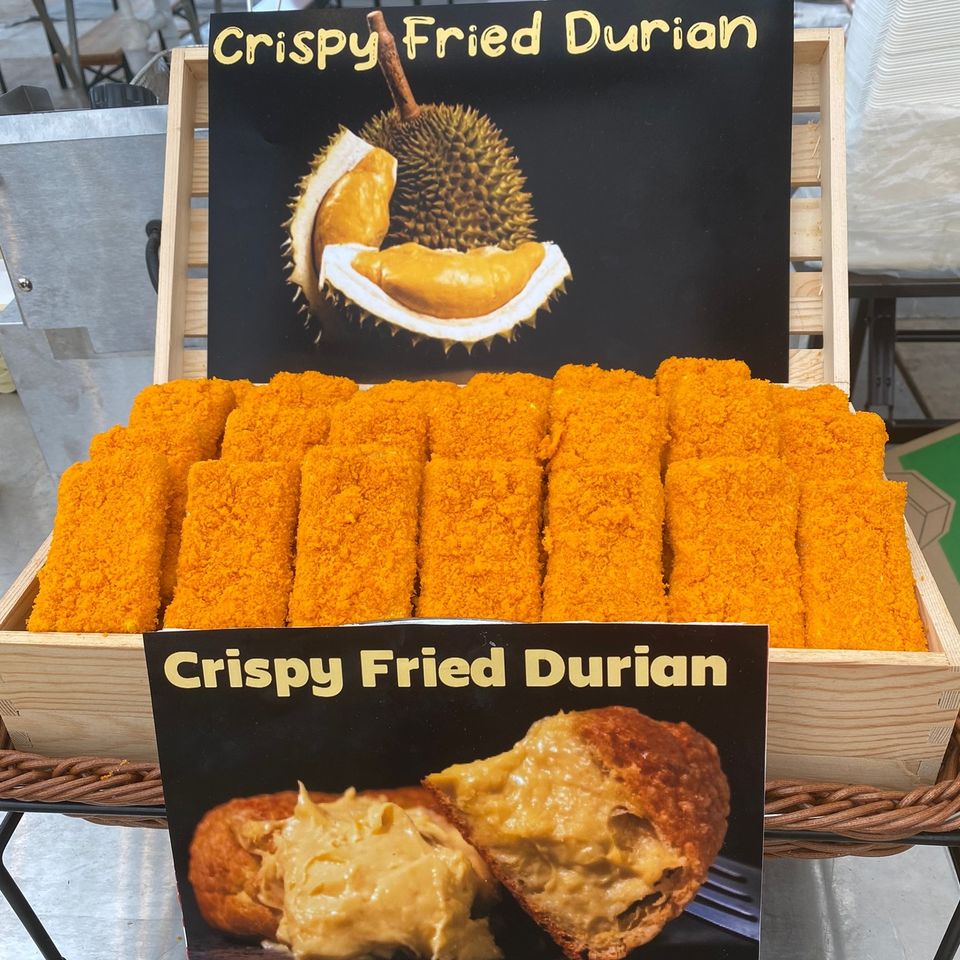 Furthermore, you can find other sweet snacks like Honeycomb Ice Cream and Fried Oreos.
If you are craving non-Singaporean foods, make a beeline for the pasar malam's Thai Fried Bananas, Thai Skewers, Thai Milk Tea and Taiwan XXL Chicken Chop.
If you wish to quench your thirst, the pasar malam also sells Bird Nest Drink and Big Bucket Drinks.
It also offers Halal options like Halal Kway Teow, so there's truly something for everyone.
Here's a list of the foods you can find: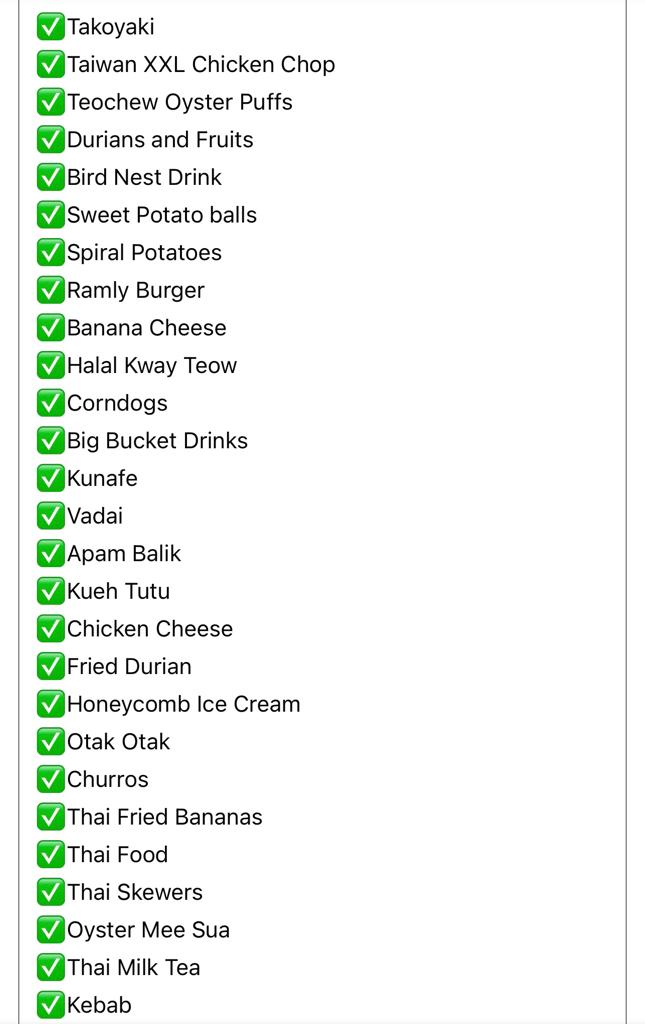 What are Pasar Malams?
Known for their colourful flair, boisterous music and inexpensive goods, pasar malams have a rich history. 
The term "pasar malam" means "night market" in Malay.
True to their name, they are typically more alive in the evenings. 
In Singapore, pasar malams started as weekly night markets organised by hawkers in the 1950s.
Unfortunately, they caused health and pollution problems, causing the concept to be phased out by 1978. 
Luckily for us, pasar malams eventually came back, albeit with strict government regulations, to ensure they no longer cause problems. 
Nowadays, they are typically held once a year at specific locations.
Pasar malams also require a trade fair permit from the National Environment Agency (NEA) in order to operate. 
Tips by Netizens
Pasar malams are always an exciting affair. 
The comments under TLK's social media posts about the event are buzzing with tips on making the experience worth it.
Some netizens have reported that though the pasar malam begins to operate at noon, you shouldn't come too early as some stalls may not be open.

However, netizens have also warned others about the crowd, especially during dinner time.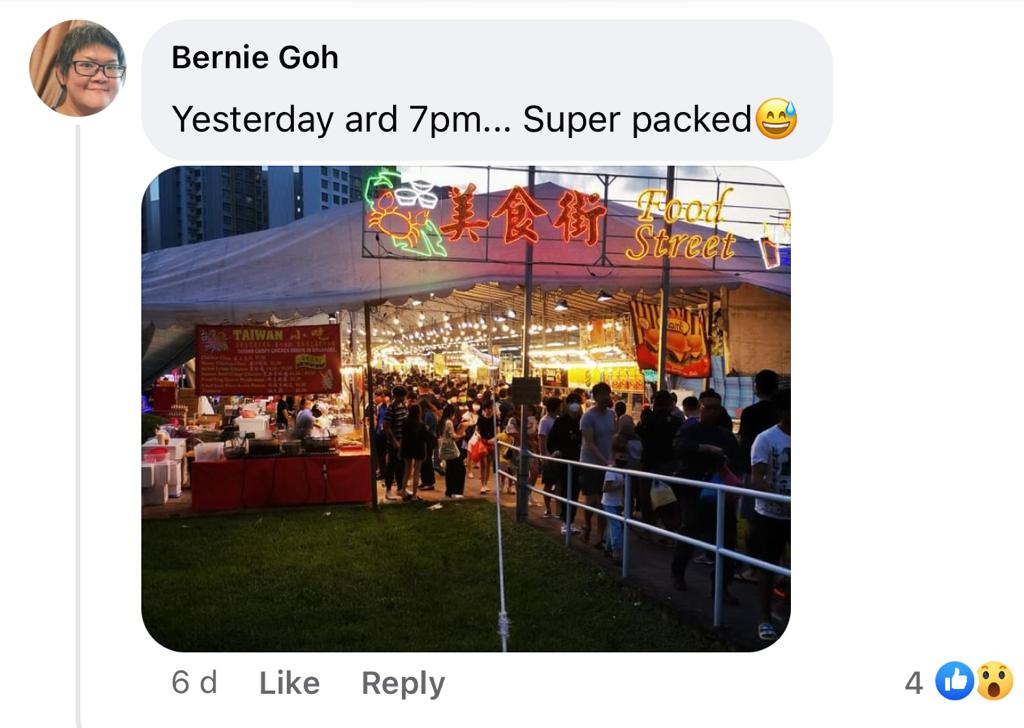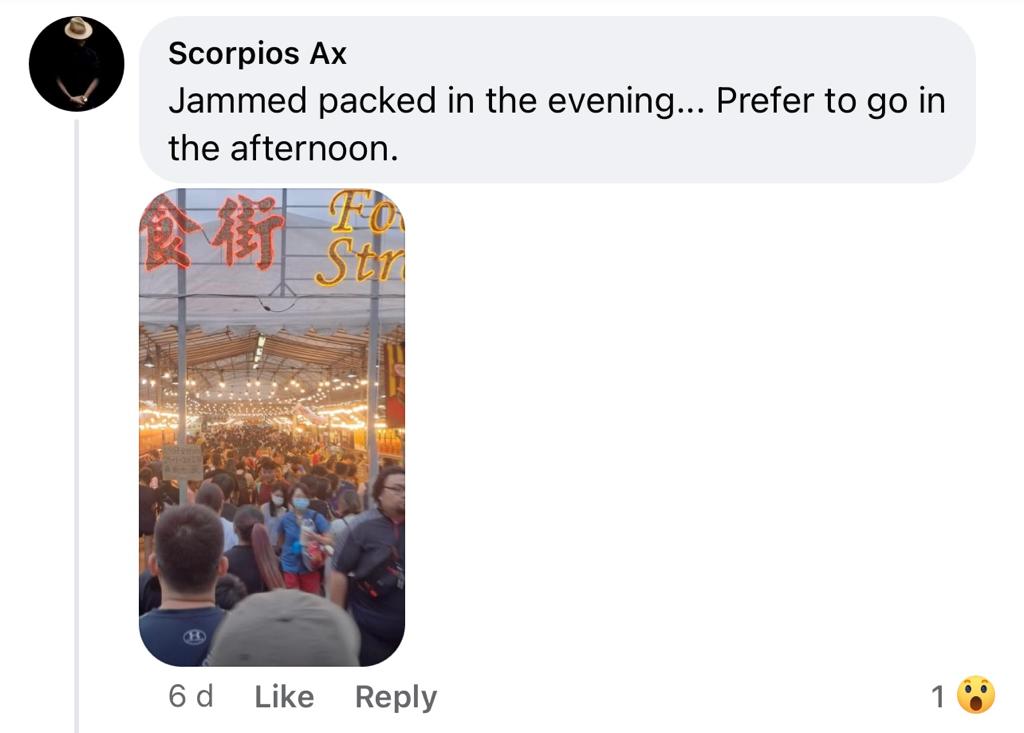 Regarding foods, the Halal Kway Teow and Thai Fried Banana are reportedly must-haves.

Join our Telegram channel for more entertaining and informative articles at https://t.me/goodyfeedsg or follow us on Twitter : https://twitter.com/goodyfeed
Other Things to Do
Besides eating, there are games to play and prizes to be won. 
---
Advertisements
---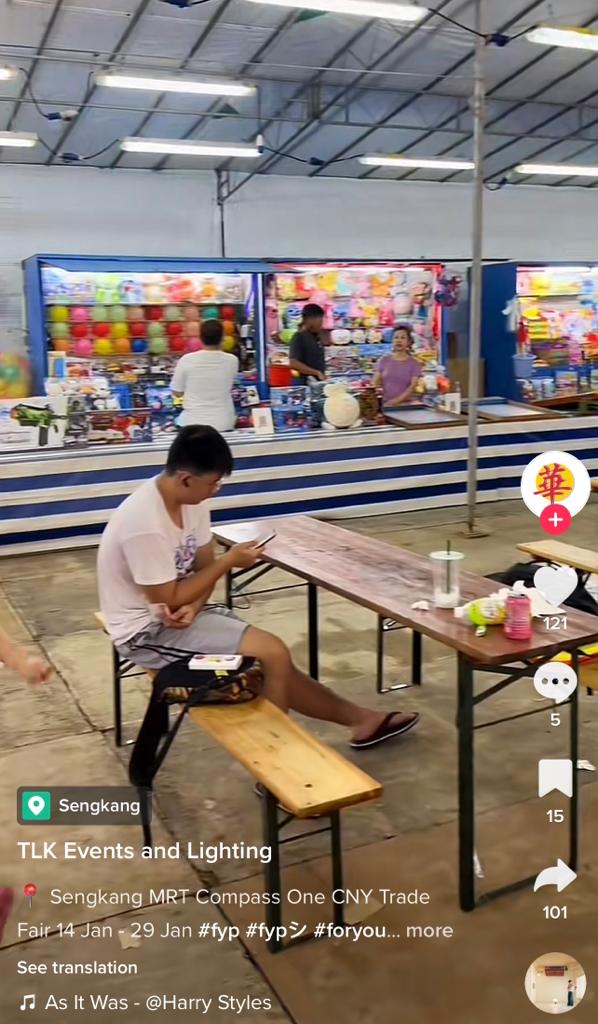 There are also fun activities such as a bouncy castle and rides, as seen in this TikTok video.
You can also patronise stalls that sell goods such as CNY decorations.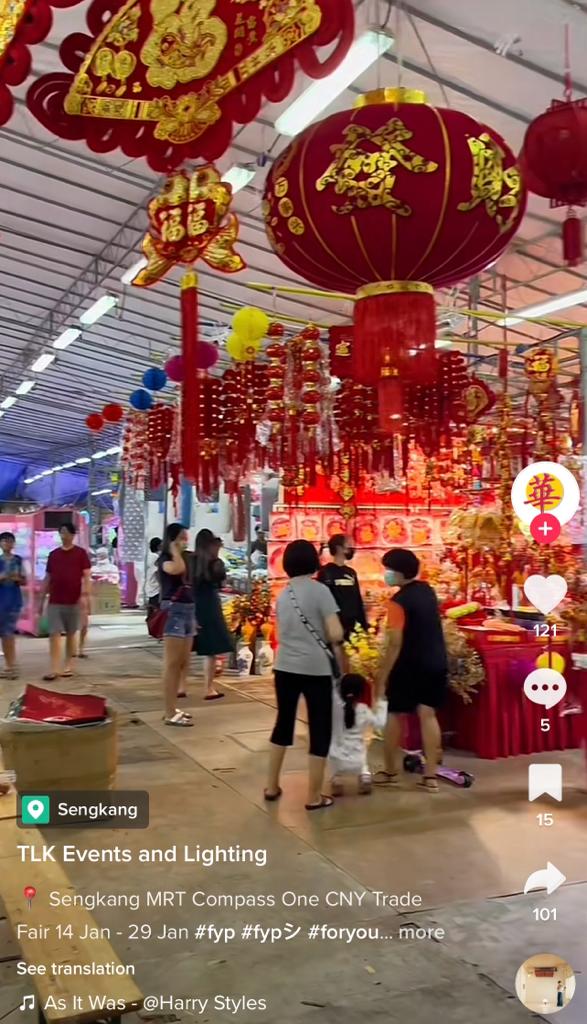 Address
The pasar malam will operate until 29 January at the open field outside Seng Kang MRT station.
It opens from 12 pm to 10 pm daily.
---
Advertisements
---
If you're worried about getting drenched since it's been raining every day, don't worry. 
Most of the pasar malam is sheltered, as seen in TLK's TikTok video.

If you love pasar malams, follow TLK's Facebook, Instagram or TikTok to keep up to date.
Read Also:
Featured Image: Facebook (@TLK Events and Lighting)
---
Advertisements
---