---
Advertisements

---
You can never predict the things fans do for their idols…
That includes selling concert air.
Yes.
If you didn't know, Billie Eilish recently came to Singapore on 21 August for her Happier Than Ever World Tour. The event was sold out and fans were extremely excited about her visit.
And during the concert, one fan decided to "capture" the air inside and sell it on Carousell for $15,000.
According to their listing description, they wrote, "I stood at the very front and managed to get her air in the plastic when she scream her lungs out during the concert! For those who missed the concert u can buy this!! Very rare air!!"
I wished I was kidding.
The air appears to be captured in a mini plastic bag that's often used for takeaway kopi or teh from coffee shops.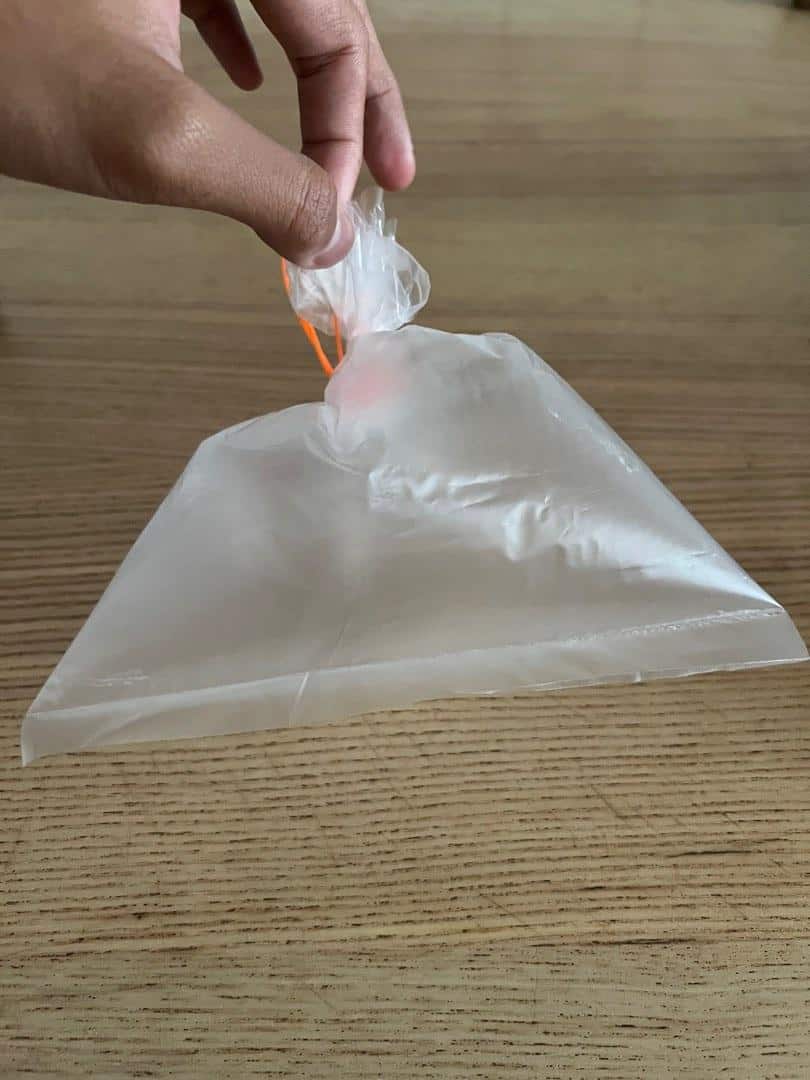 The listing was uploaded on 23 August but has since been taken down.
Though, that hasn't stopped other people from making jokes out of it.
Instead of throwing their concert wristband away, one Carousell user is selling it at $100 solely because it was touched and held by Billie Eilish.
---
Advertisements

---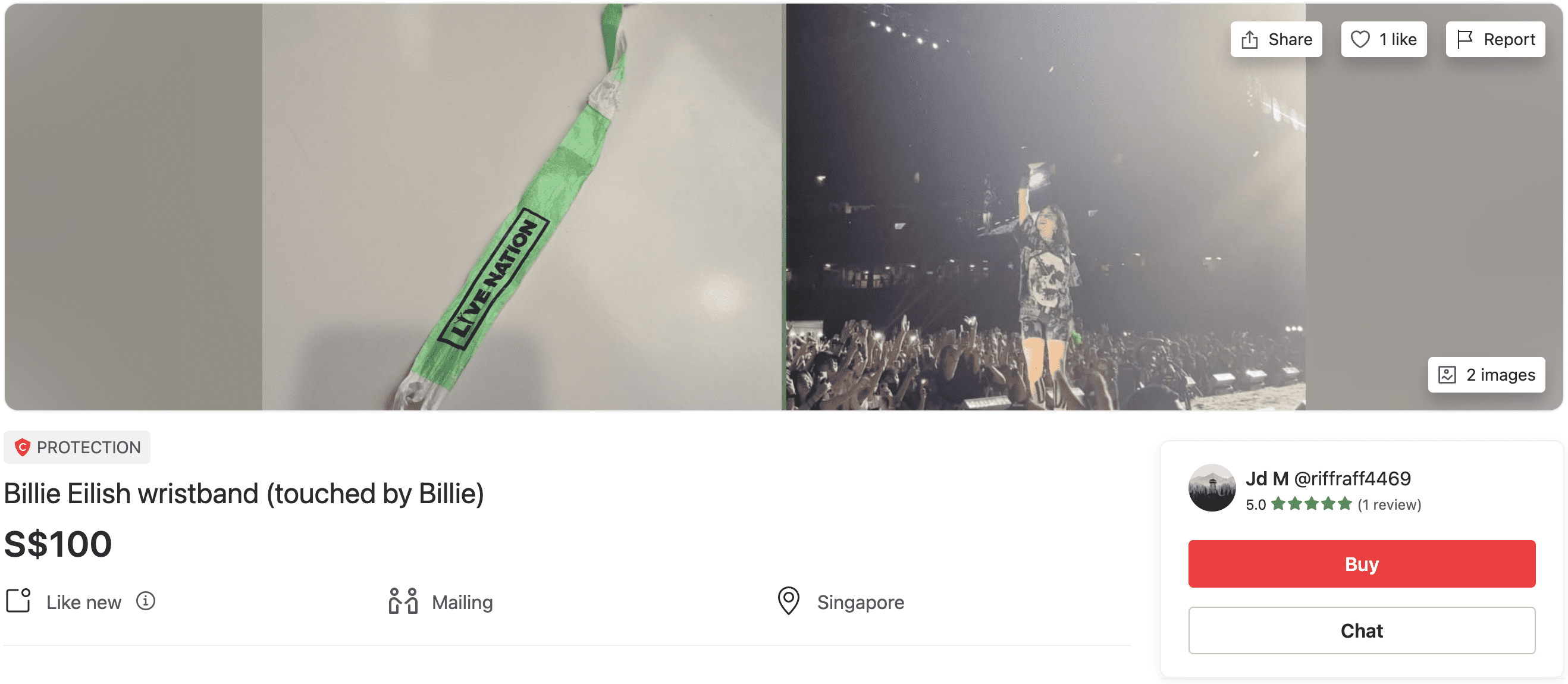 If you thought it ended there, think again.
Some companies have picked up on the Billie Eilish craze and have made their own satire versions.
Sofitel, a five-star French hotel in Singapore, hosted Billie Eilish during her short stay in Singapore and jumped on the trend.
They uploaded a video on 25 August, one day after the viral Carousell listing, and offered selling the pool water that Billie swam in for $20,000.
It was a joke, of course. Unless?
That video has since gone viral with over 5.3 million views.
Another company, The Secret Garden By Zeekri, also decided to join the trend.
They noticed that Billie visited an alleyway just beside their eatery and headed down to the site.
---
Advertisements

---
They found some stray hairs, allegedly belonging to the pop star, and offered them at $674,002.
That video went viral as well, garnering over 5.1 million views.
Imagine if these listings were real though.
Read Also:
Featured Image: Carousel (rev1on)

How much cash are you getting in December 2023 from the Government? Here are the facts simplified for you:
Read Also: