---
Advertisements

---
Imagine you're shopping in a store, and you see the designer. He walks up to you, grabs the clothes out of your basket, and tells you that his clothes are for skinnier people. He doesn't like that bit of belly fat that you have. 
How would you feel? 
Angry, right? 
That's how many felt at this Singaporean designer's statement about not hiring plus-sized models. 
Inclusivity Out the Window
A local clothing brand owner has taken to TikTok to explain why he's not hiring plus-sized models, and people aren't happy about it. 
On Tuesday (13 December), Khai, owner of the homegrown clothing brand Ōkami, announced that he aimed to portray his customers' "dream state." As such, plus-sized models aren't depicted in his advertisements. 
Hinting that being fat is someone's worst outcome, he says that his clothes should make someone aim to be in "his dream state, not his worst outcome state."
"That's why our tagline is 'For those taking control of their lives.'"
The video also describes people in their "worst outcome" to be "loser(s)" and "out of shape," while people in their "dream state" are "in shape" and are "high value guy(s)."
Before the video began, Khai explained that the video was "just from a brand owner POV (point-of-view)" and he was "not fatphobic or fat-shaming anybody."
---
Advertisements

---
Unfortunately, the stilt of a disclaimer was crushed by his contradictory comments, and people were pissed. 
Netizens' Response
As you'd expect, such fatphobia was not condoned by viewers. Many criticised him for his naivete and insensitivity.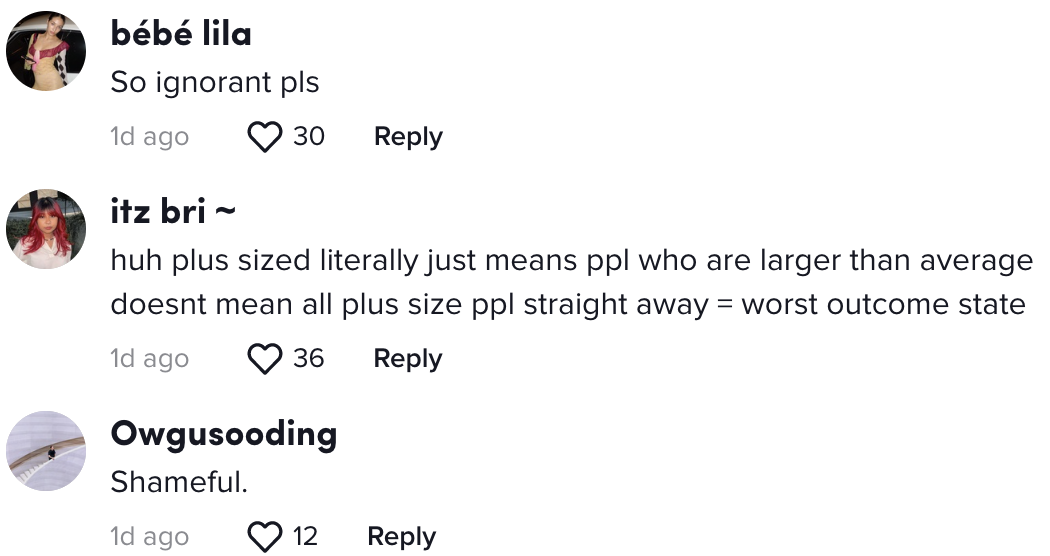 Some also referenced the Abercrombie & Fitch incident that happened years ago. 

Some also referenced the Abercrombie & Fitch incident that happened years ago. 

Wait, what Abercrombie incident?
Join our Telegram channel for more entertaining and informative articles at https://t.me/goodyfeedsg or download the Goody Feed app here: https://goodyfeed.com/app/
Abercrombie and Fitch Backlash
You might have seen Abercrombie & Fitch before. It was trendy a decade or two ago but had since slowly died down.
Why?
In 2006, former CEO Mike Jeffries directed the social crosshair to the company by announcing his fatphobia. 
In an interview with Salon, he said: "In every school, there are the cool and popular kids, and then there are the not-so-cool kids. Candidly, we go after the cool kids.
"We go after the attractive all-American kid with a great attitude and a lot of friends. A lot of people don't belong [in our clothes], and they can't belong. Are we exclusionary? Absolutely."
---
Advertisements

---
As if that wasn't enough, he then talked down other brands for their openness.
"Those companies that are in trouble are trying to target everybody: young, old, fat, skinny. But then you become totally vanilla. You don't alienate anybody, but you don't excite anybody, either."
Unfortunately, many didn't take this well and ended up boycotting the company. 
With Khai's fatphobia, has Singapore birthed another Abercrombie? 
Read also:
Featured Image: @_khaivnl / TikTok
---
Advertisements

---

Here's why a 4-day workweek might finally really be possible in Singapore soon:
Read Also: