---
Advertisements

---
If you haven't heard, the US has been receiving a few reports from American officials of a "high-altitude surveillance balloon" for the past few days.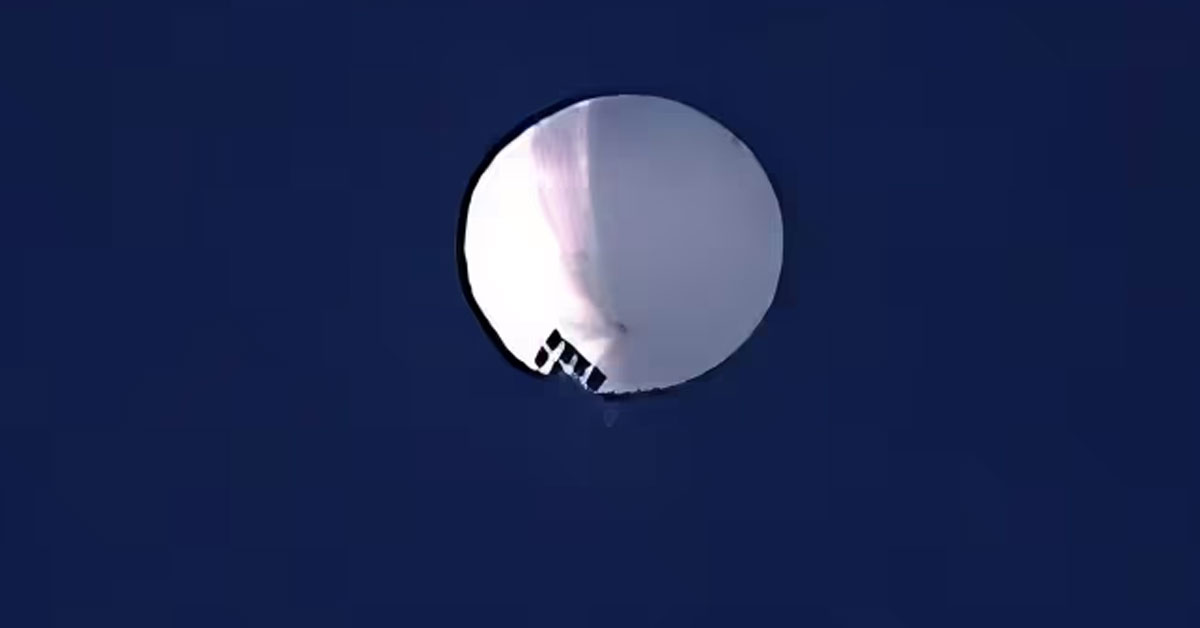 The balloon was caught floating above Montana, a state in the US, well-known for its diverse wildlife, mineral resources, and beautiful scenery.
It's also the home base of one of the USA's nuclear intercontinental ballistic missiles. What a coincidence.
China later admitted that the balloon belonged to them and explained that it was actually a "civilian airship used for research, mainly meteorological, purposes" but it seemed too good to be true for them when the balloon somehow accidentally floated all the way to Montana.
US Finally Shot Down "Spy Balloon"
After days of waiting, President Joe Biden finally had enough and issued the order for the US military to take down the balloon.
Two fighter jets from Langley Air Force Base took down the flying craft at 2.39pm (3.39am Singapore time, 5 Feb) on Saturday (4 Feb).
A few Republicans (i.e. politicians from Biden's rival party) criticised President Biden for taking his time to remove the balloon from the US skies.
He had apparently wanted to take down the surveillance craft much earlier on Wednesday (1 Feb) but was advised by the Pentagon to wait until it was over waters first—to minimise the risk of hurting civilians once it fell from the sky.
Whatever it is, China was not pleased.
China Isn't Happy
Of course, you cannot expect China to just go, "Thank you."
The Chinese Foreign Ministry regarded President Biden's actions as an "overreaction" and announced that they will "resolutely defend the legitimate rights and interests of the enterprise involved, and retain the right to respond further" in a statement.
---
Advertisements

---
The brinkmanship is real here.
The incident has caused the already strained relationship between the two countries to grow even bigger and has increased the tension.
This isn't the first time a "spy balloon" from China has flown over the US skies. It has happened at least three times during former President Trump's administration and one other time during President Biden's.
Read Also:
Featured Image: Reuters