---
Advertisements

---
Home is where the heart is. Have you ever heard of this saying? 
Most of the time, the quote holds true. After all, your home is your sanctuary: you can enjoy the comfort, the privacy, and the company. Your home will always be the place that you feel the deepest affection for. 
Well, what if it's not your home? 
Turns out, the ethos still applies. 
Squatter Found in Deceased Man's Home
A squatter in MacPherson remained in the flat after the owner passed away, and the owner's daughter has recently brought this to light to Shin Min Daily News.
The woman's father passed away in September 2021, but she had only obtained executive rights over the property in April this year.
She visited the flat and to her horror, there was a middle-aged man named "Mr Lu" living there. 
---
Here's Why We Might Not Need to Vote in Presidential Election 2023 After Tharman's Announcement:
---
Throughout the year, she informed him that he had to leave by writing to him and calling him. However, the man was adamant on staying and insisted that he was her father's relative. Left with no choice, she reported the incident to the police and also hired a locksmith to break into the flat. 
No place like Mr Lu's home.
Clearance Process
On Sunday (13 Nov), the gate was sawed open by the locksmith and four police officers made their way into the flat, only to find nobody at home at the time. 
The flat was ridden with stacks of paper, countless religious objects, as well as other miscellaneous items like fans and bicycles. Insects crawled around the unit and when the door was open, many crawled out. 
---
Advertisements

---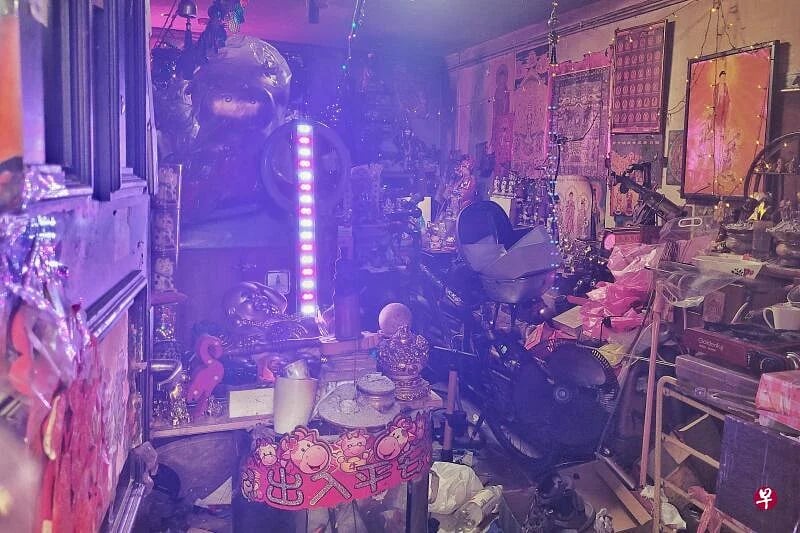 The woman changed the locks so Mr Lu couldn't re-enter, and followed up by leaving him a note informing him of his eviction. He was informed that his items would be cleared and he had to find his own place to stay.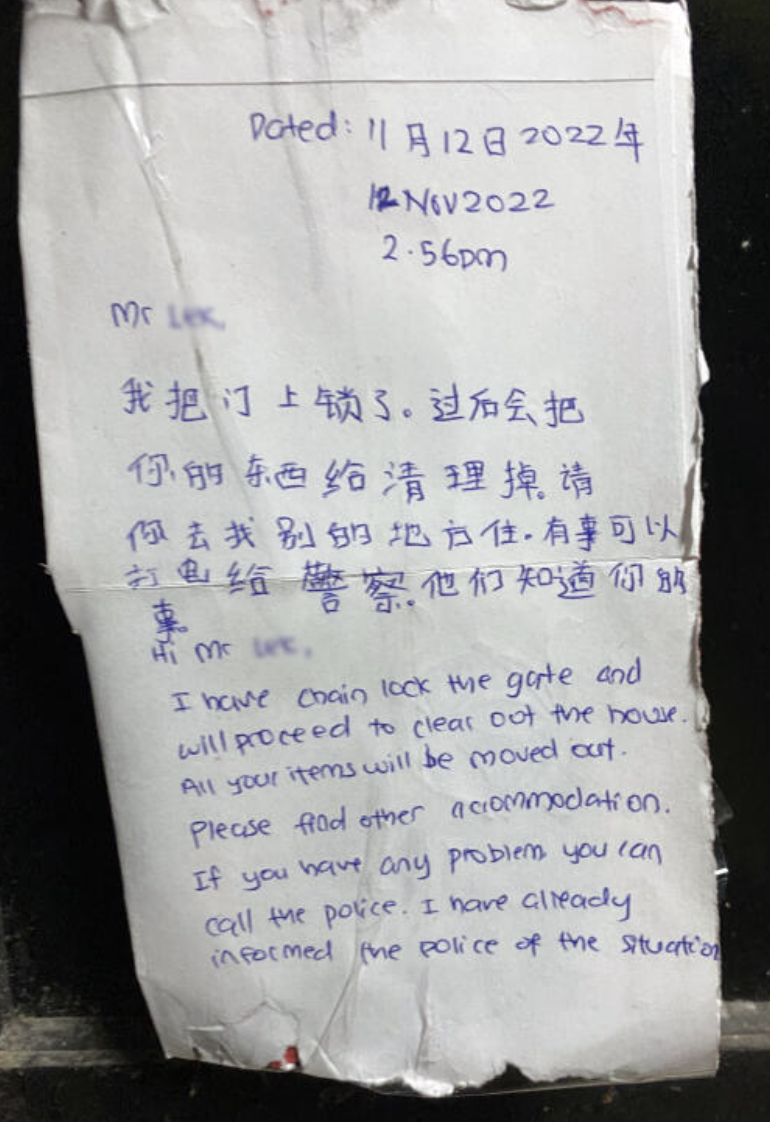 $2,000 Racked up in Utility Bills
Throughout his stay, the man had accumulated about $2,000 in unpaid utility bills, despite all supply being cut off in January.
Remember when Mr Lu said he was the late father's relative?
Well, he might actually a tenant in the home. According to a neighbour, Mr Lu had actually lived in the flat for almost five years and would occasionally be seen going out with the flat owner before he passed away. 
After Mr Lu had left the house, the town council deployed workers to clear up and clean up the place. Most items were cleared away, leaving only a few Buddha statues at the entrance of the flat. 
Back to home sweet home?
Read Also:
Featured Image: Shin Min Daily News