---
Advertisements

---
New Year's Eve is the best time to watch fireworks, attend live concerts and kiss strangers on the streets…at least that was what we thought until COVID-19 happened.
This year, Singaporeans are becoming introverts, staying at home while watching the fireworks from their windows.
However, on a four-hour plane ride away, Taiwanese are brewing a hate storm for their New Year's Eve party as it includes a person who's involved in a cheating scandal.
Reader Bao: Wang Lee—
No. Show Luo.
Show Luo Performing in NYE Countdown Party & Netizens Aren't Happy
This year's Hualien New Year's countdown party is expected to be a blast. With various huge Taiwan singers such as Nick Chou and Crowd Lu performing, you'd think that Taiwanese would be ecstatic and forget that Omicron exists, right?
Well, not so especially since Show Luo is also part of the act.
If you don't remember, Show was in Wang Leehom's position last year, exposed by his long-time ex-girlfriend of his infidelities. Over time, he picked himself up and even tried to make a comeback this year.
As his popularity rises once again, his hometown's government, the Hualien Country Government, decided to include him at Hualien's New Year's Eve Countdown Party.
This New Year's Eve Countdown Party is a six-day event that will include various singers from Taiwan and one of them is Show.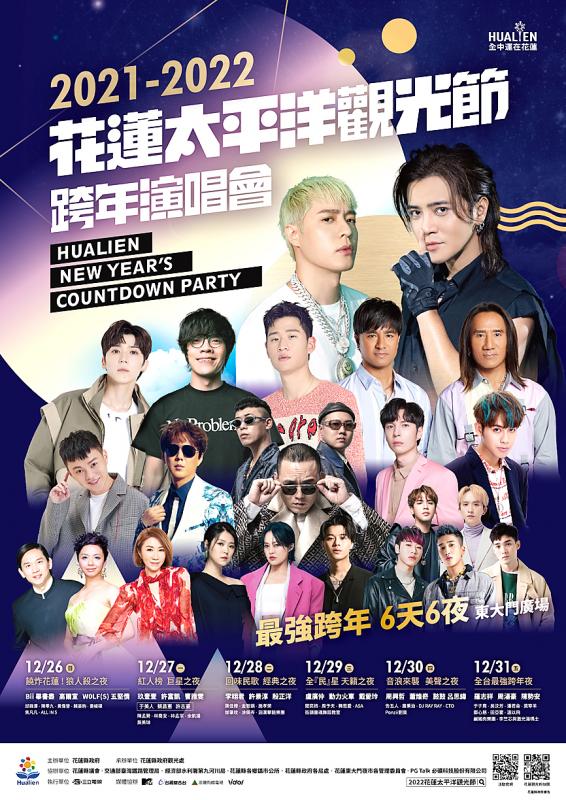 Netizens Were Not Happy
Although Show's recent appearance did not receive as much hate since his scandal, this New Year's Eve performance did drive all the haters out of their holes.
---
Advertisements

---
Taiwanese parents refuse to allow their children to attend a party featuring Show while others sarcastically commented on why Wang was not invited as well.
Some even asked if Linda Chien, one of the women Show had an affair with, was invited.
Complaints about Show were also made for some netizens who feel that it is inappropriate to feature someone "whose morals are in question".
Join our Telegram channel for more entertaining and informative articles at https://t.me/goodyfeedsg or download the Goody Feed app here: https://goodyfeed.com/app/
Defending Show Luo
Independent Hualien County Councilor Yang Hua-mei said they could "swap out people if the need arises."
Meanwhile, Hualien County Councilor Lee Chiu-wang defended him and said people are not saints, and Show should be given a chance to resume his career since he has paid the price for his actions.
Lee feels that Show being in the event is a good teaching opportunity for the younger generation, showing them that it is possible to change after making a mistake.
Hualien Tourism Bureau Director Chang Chih-hsiang also said that Show has recognised his mistakes, and his home town county should support his efforts of turning over a new leaf.
Read Also: 
Featured Image: Hualien County Government

Your parents are wrong: MSG (Monosodium Glutamate) is good for you (sort of). Here's the truth:
Read Also: