---
Advertisements

---
Not everything is as good as it seems and some 30 people had to learn it the hard way.
Natthamon Khongchak, better known as Nutty, was quite a popular star, with over 800,000 subscribers on her YouTube account.
Using her fame, she influenced her fans to deposit money into her bank account and promised high returns.
Here's what happened.
Popular Thai YouTuber, Nutty's Diary, Reportedly Fled to Malaysia After Scamming $77 Million from Fans
For her scams, she had a few different "deals". There's a 25 per cent increase for three-month contracts, 30 per cent increase for six-month contracts and 35 per cent increase for 12-month contracts.
One person had deposited about 18 million baht (S$693,000) to her.
Sounds good right?
Not really.
Somewhere in April this year, her investors noticed how they weren't getting the money they were promised.
A month later, on 24 May, Nutty uploaded a post on Instagram saying how she had lost all the money because of a mistake but she still tried to reassure her fans that she will return everyone's money.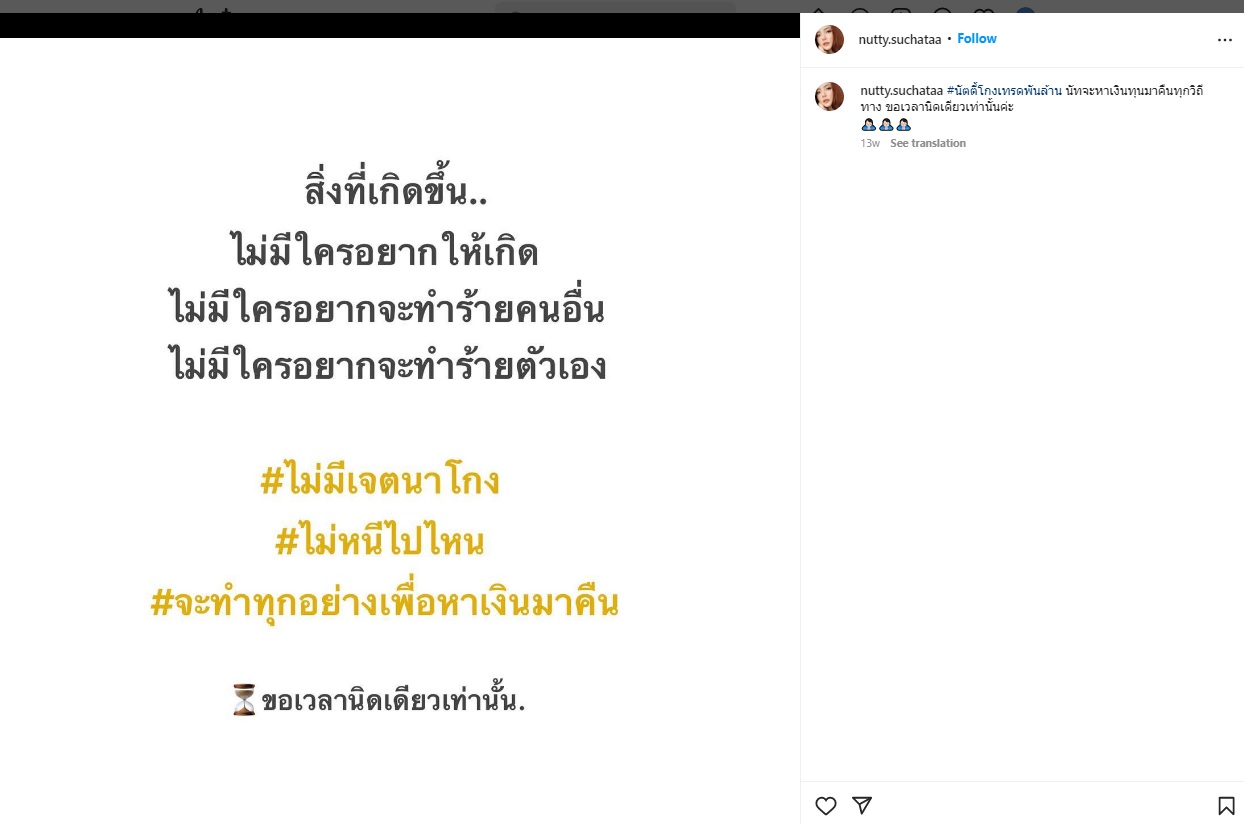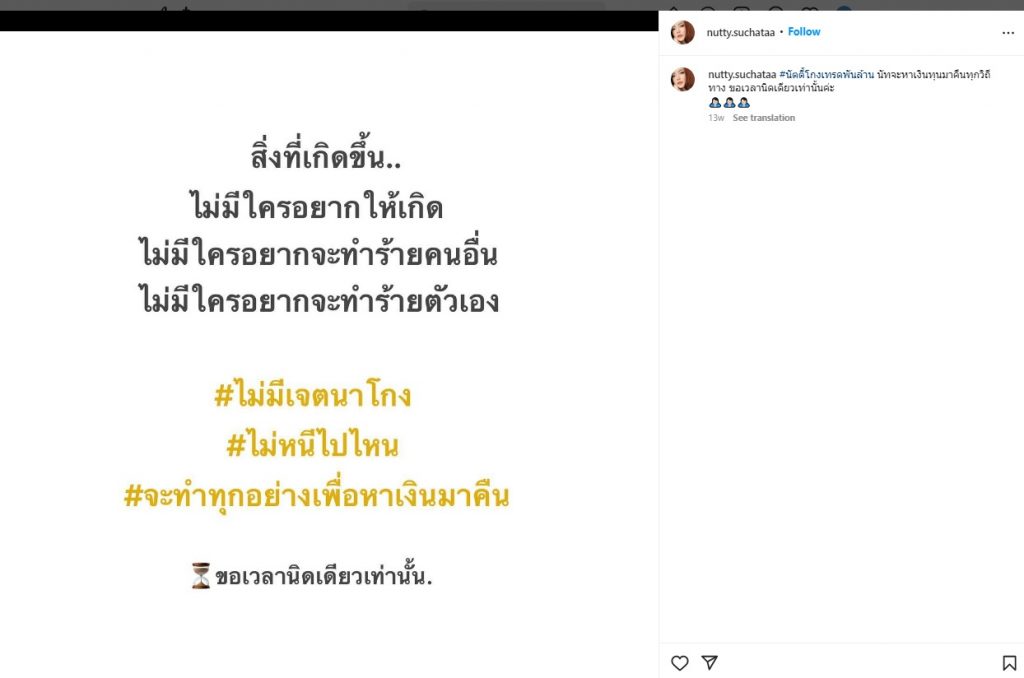 Was Nutty scammed too? Or was she just trying to cover her lie with another lie?
---
Advertisements

---
Nutty revealed that she was being sued in two cases on 24 June and warned that she would not be able to return everyone's money if she was jailed.
On 28 August, it was revealed by a Facebook page that Nutty has allegedly fled her country and mentioned that Nutty was most likely in Malaysia.
About 30 of her victims have since filed a complaint regarding Nutty to the Economic Crime Suppression Division.
One victim is even offering one million baht as a reward to anyone who has information on Nutty's whereabouts.
As of today, her YouTube channel is still live, but her last video was posted over five months ago.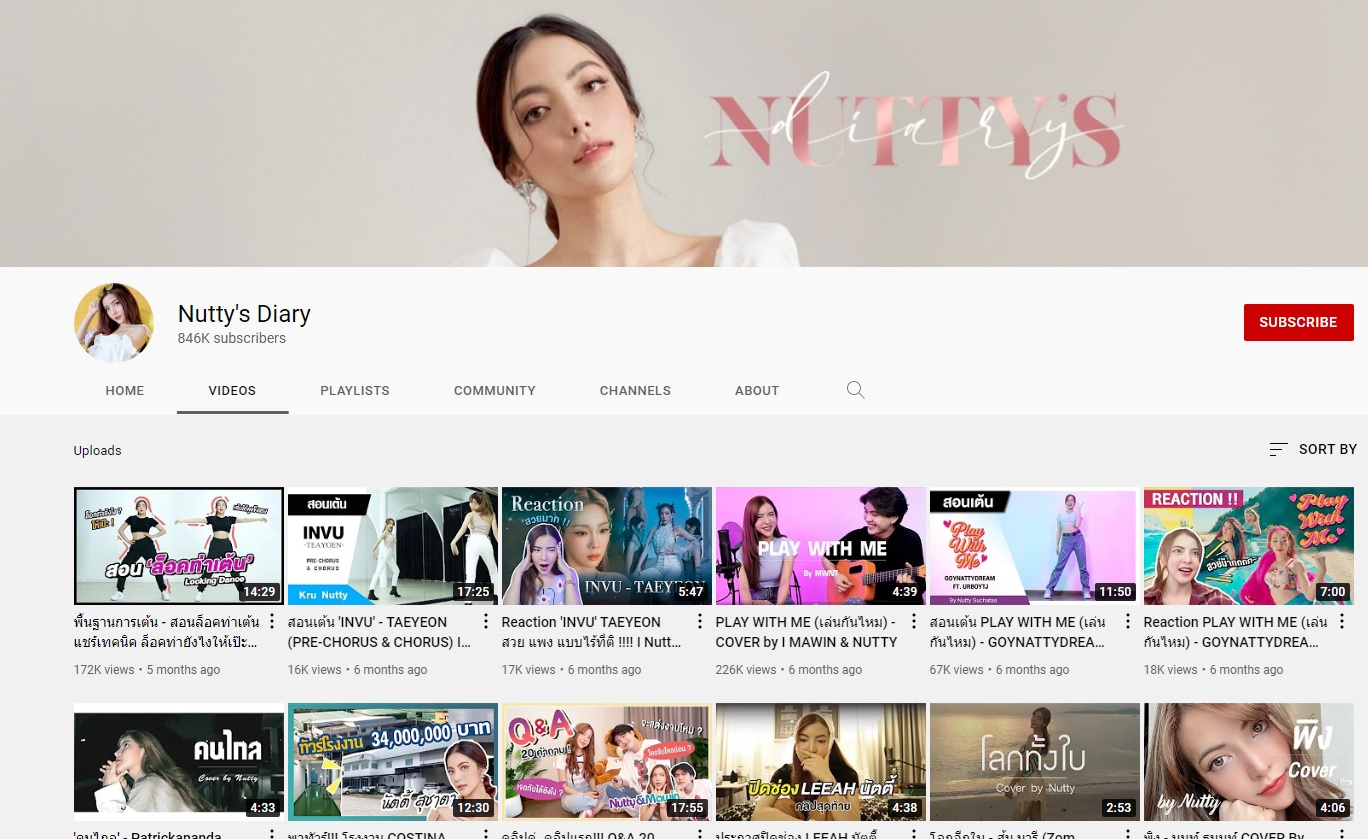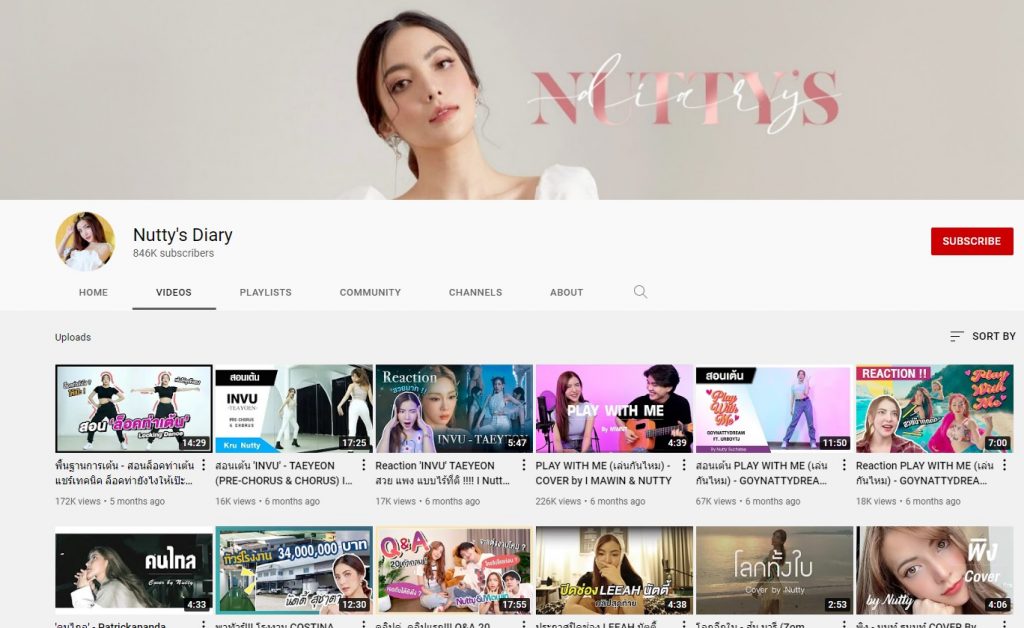 Another Scam Case Happened Just This Year
Of course, this would've brought back memories of another scam by a Thai who fled to Malaysia.
A few months ago, the police were on the lookout for a Singaporean-Thai couple who scammed about S$32 million dollars worth of luxury goods to their victims.
They fled from Singapore to Malaysia and stayed in a hotel at Johor Bahru before getting caught on 10 August 2022.
The couple has been ordered to remain on remand whilst investigations are still ongoing.
Under the Immigration Act, those who illegally leaves Singapore or abets the offence they are charged with from both within or outside our borders can face up to two years in jail and may also be fined for a sum of up to S$6,000.
---
Advertisements

---
Those guilty of cheating can be jailed for up to 10 years and fined an amount based on the individual offences.
You can watch this video to know more about how this Thai was found in Malaysia:
Read Also:
Featured Image: Instagram (@nutty.suchataa)

Here's why a 4-day workweek might finally really be possible in Singapore soon:
Read Also: