---
Advertisements

---
In a few days' time, on 1 September, the corruption trial verdict of Rosmah Mansor, who is the wife of former Malaysian Prime Minister Najib Razak, will commence.
However, an alleged copy of the judgement document that contains a "guilty verdict" for Rosmah was leaked and uploaded online to the news site Malaysia Today on 26 August.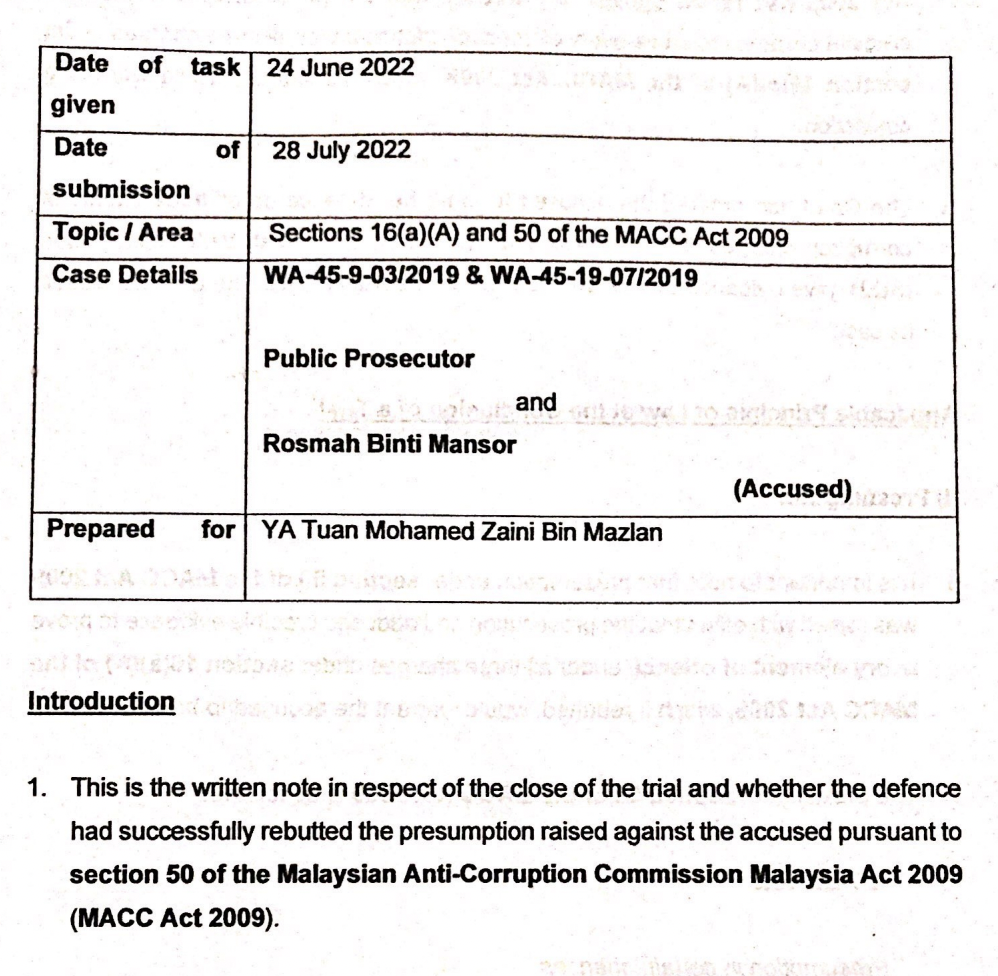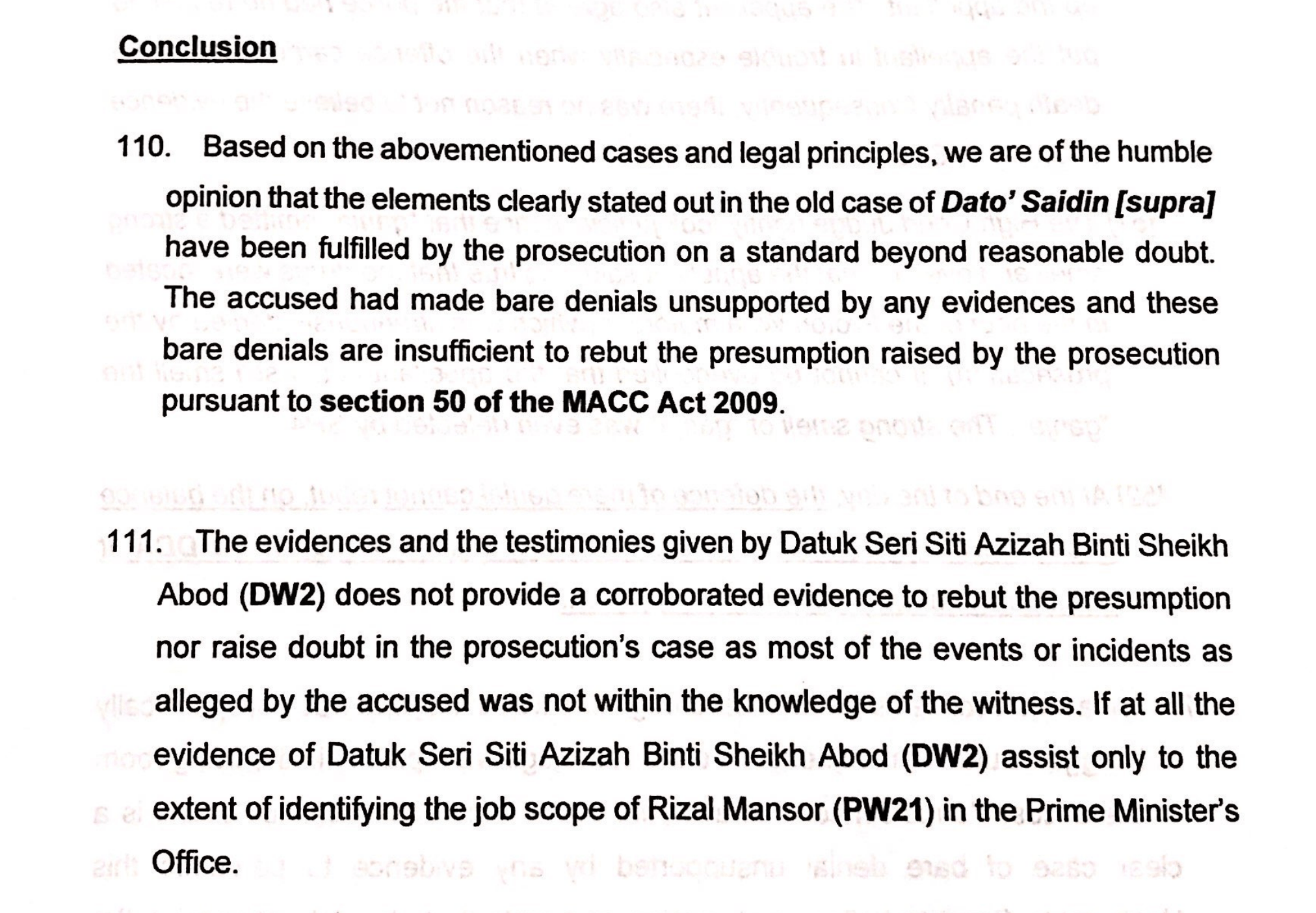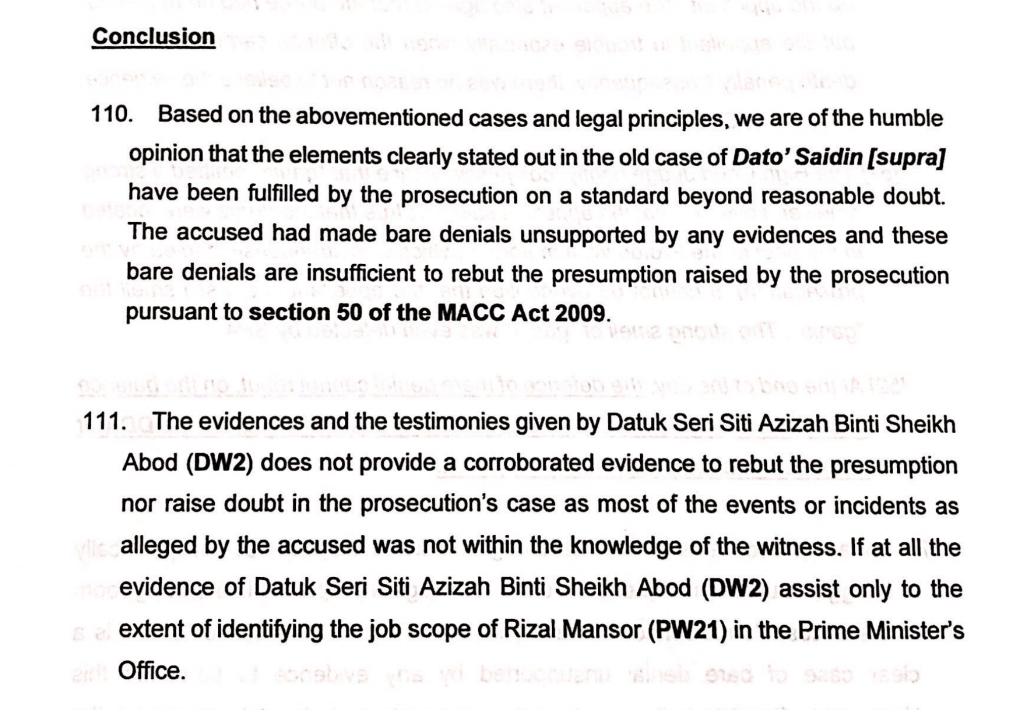 The 71-page leaked document appeared to be scanned versions of a printed copy.
Local Authorities Say the Document is Not The Verdict
But they also didn't say it is not not the verdict, right?
Responding to the now viral documents, the chief registrar's office of the apex Federal Court in Malaysia released a statement saying that the alleged leak was a deliberately targeted at compromising the integrity of the court's operations and administration of justice.
According to Malay Mail, the Malaysian Police have also since expressed that the leaked document alleged to be the trial draft that was prepared in advance had been edited.
Beh Eng Lai, who is the Sentul district police chief, came forth with a statement denying allegations that the leaked document contained the draft of the verdict.
According to the spokesperson, the leaked document was actually a confidential initial draft of an internal report that was prepared by the research team in the High Court of Kuala Lumpur.
Currently, the leak is being investigated under several Malaysian laws, as reported by the spokesperson.
"According to the complainant, the document will be amended based on new research findings and further studies and is not a verdict," they added.
What is Rosmah Being Charged For?
Rosmah is accused of accepting bribes totalling up to 6.5 million ringgit between 2016 and 2017 for a solar energy project aimed at providing solar energy panels to schools on Borneo Island.
---
Advertisements

---
She faces three counts of corruption for the act and if convicted as guilty, Rosmah is expected to be out on bail for the higher court appeals (just like her husband).
Former prime minister Najib, Rosmah, and several senior officials have all been hit with corruption chargers ever since the state fund 1Malaysia Development Berhad (1MDB) scandal came to light and backlash from the public forced his government out of office back in 2018.
Just last Tuesday (23 August), Najib began his 12-year jail sentence at Kajang Prison, after the Federal Court dismissed his final appeal against his corruption conviction.
He remains on trial for an assortment of other cases related to the 1MDB scandal.
Read More:
Featured Image: Bonma Suriya / shutterstock.com, Malaysia Today

Here's why a 4-day workweek might finally really be possible in Singapore soon:
Read Also: