---
Advertisements

---
We've seen and heard of whirlwind romances, especially on television, where couples proclaim that they just know that their significant other in "The One", capitalisation completely necessary.
It's an instant connection; a glance and a spark, before the pair gets on like a house on wildfire, swept up by the sudden passionate comfort and romance.
Whether it's life imitating art or art imitating life, the Onlyfans-slash-YouTube content creator Titus Low Kaide, has officially confirmed that he's engaged in his recent YouTube video.  
Who's the Lucky One?
Contrary to what his Onlyfans content might lead people to believe, his bride-to-be is a Malaysian influencer by the name of Cheryl Chin, who is signed under Titan Digital Media.
Titus revealed in the video that he met his lucky girl one month ago, during a social networking event that was organised by YouTuber and Chief Executive (CEO) of Titan Digital Media, Tan Jianhao.
Yes, fellow YouTuber Tan Jianhao unwittingly played matchmaker for his friend to one of the influencers under his wing.
Titus acknowledges that one month seems rather abrupt to make the leap from strangers to friends to dating, then engaged, with definite plans to solidify their relationship in matrimony.
As to how Titus Low knew that Cheryl Chin was "The One" for him, he confesses that when they started talking, he just gradually clicked with her.
He explains that she felt different from his previous exes, and his gut feelings told him that she was special. 
"It's a genuine connection," he said. "I know she's the one because I feel very comfortable with her. I didn't feel forced with her, I feel very happy with her, and we kinda do similar things."
For instance, they share common interests like investing in Non-Fungible Tokens (NFTs), creating content, and she currently resides in Los Angeles, which is one of the locations that Titus Low intend to move to forward his career on Onlyfans.
Plus, when Titus invited Cheryl on a date to a dog café the next day, she loved the experience, which was a "green flag" in his mind as he holds a deep fondness for his pets as well.
Cheryl is 20 years old, just two years younger than her husband-to-be.
Their interests, age, and personality seem to line up and match perfectly; perhaps that's why they hit off so quickly.
After the event and a few more meetups, Cheryl returned to Kuala Lumpur, though they continued to chat on Instagram to get to know each other more.
However, they couldn't bear to stay apart for too long, so Cheryl came back to Singapore again.
Shortly thereafter, Titus asked Cheryl to be his girlfriend, to which she agreed.
How They Got Engaged
This part might give readers a bit of a whiplash.
Apparently, a mere six hours after they started to date officially, they were at supper with their mutual friends.
"And somehow I proposed to her," Titus recounted, before backtracked a little to contextualise the situation first.
Their friends had been very supportive of their newfound relationship, which kind of fed into the "YOLO mode" sentiment between the two, thus leading to sudden engagement.
---
Advertisements

---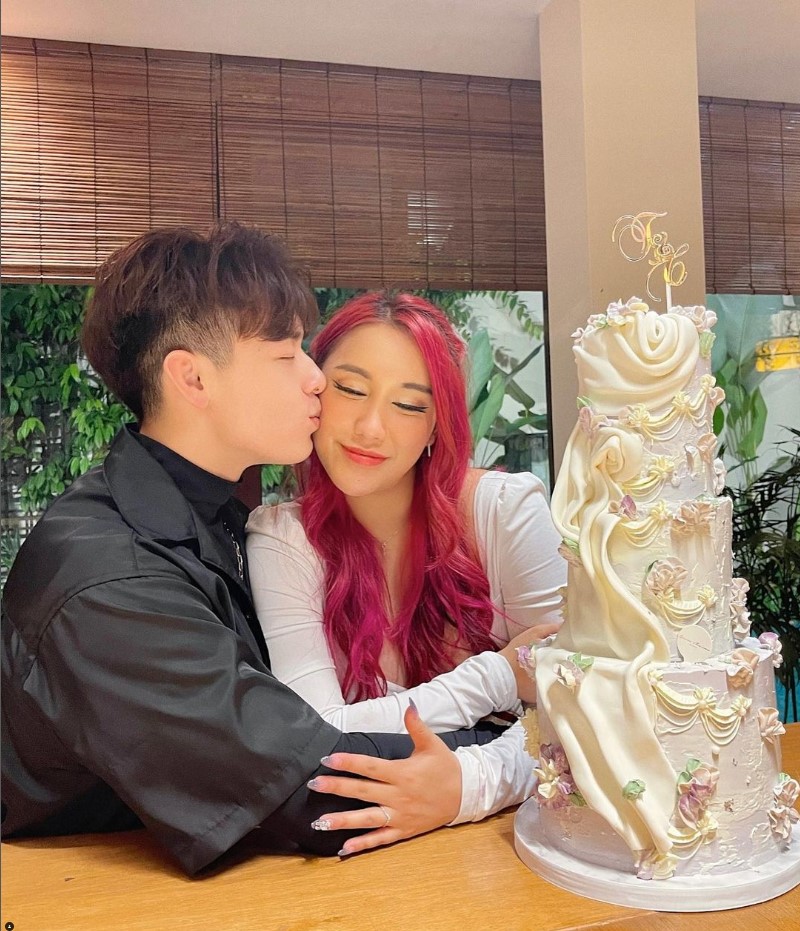 Despite the abruptness, Titus doesn't regret his decision and he hopes that everything turns out well.
Their story is honestly so cute, I think I need to go to the dentist to check for cavities.
Join our Telegram channel for more entertaining and informative articles at https://t.me/goodyfeedsg or download the Goody Feed app here: https://goodyfeed.com/app/
From the video, it's quite apparent that Titus Low is very serious about this engagement.
He immediately looked for a decent venue and took up the nearest and only available slot, which was 10am to 3pm the very next day.
With the help of his friends, they gathered up the necessary supplies for the engagement party: the speakers and microphones, a fog machine, flower arrangements, decorations, champagne, confirming the attendees and getting suited up.
In the short snippets, Jianhao Tan and his wife Debbie Soon were spotted helping with the preparations as well. In fact, Jianhao even gave a speech at the engagement party.
---
Advertisements

---
Of course, Titus didn't forget about the mandatory diamond ring, which he bought from Tiffany & Co's.
Everything was impromptu but executed swiftly and as perfectly as it could be.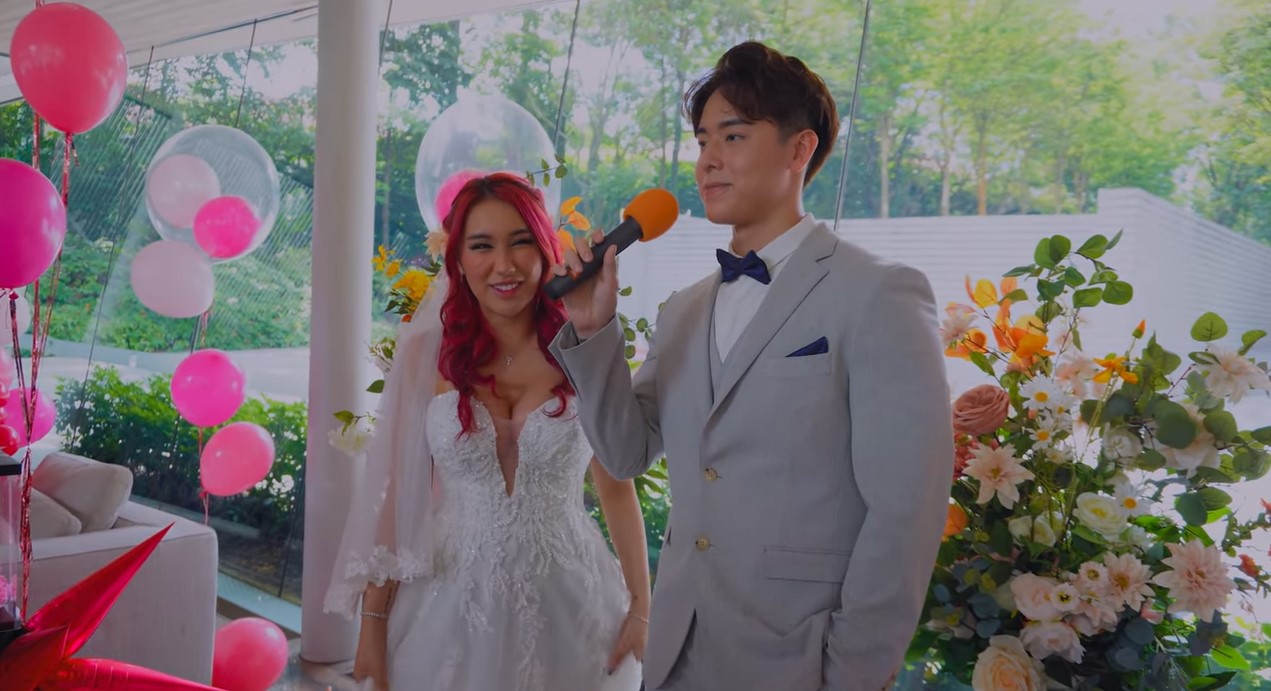 Reactions to the Engagement
While his friends were incredibly supportive, even making time from their busy schedules to attend the engagement party, Titus Low shared with AsiaOne that his parents remain sceptical about sudden development.
In their eyes, they think it's just a public relations stunt to gather more attention.
But Titus vows that he's committed to this relationship till the end; the couple have plans to hold their wedding ceremony after Titus Low's court case concludes.
---
Advertisements

---
To give more credence to this statement, Titus Low has dropped numerous hints that the marriage will happen very soon, even going as far as saying, "I'm getting married tomorrow."
When AsiaOne tried to prod if the pair are already married, Titus remained demure, teasing that the reporters could just follow their new couple channel to find out more details.
Putting his friends and family aside, the majority of Titus' YouTube fans seem to be quite happy for him, and congratulated him on his engagement.
Some were naturally heartbroken, but they still wished nothing but the best for him.
Here's to hoping that the couple will have a fulfilling life together!
Read Also:
Featured Image: YouTube (Titus Low)

Fresh grads, you don't need any experience to earn up to $4,200 with this "secret":
Read Also: