Well, the internet has done it again.
This time, it has seemingly taken a break from releasing more bad news about COVID-19 to focus on the many alleged affairs of Taiwanese-American singer Wang Leehom.
For those who've been busy analysing the latest Spider-man movie, Wang's ex-wife Li Jinglei recently accused him of cheating several times during their marriage.
---
Advertisements

---
This came after Wang confirmed that he had filed for divorce after eight years of marriage.
Part-time archaeologists and full-time tea-spillers started doing some digging online and came to the conclusion that one of Wang's sexual partners BY2's Yumi Bai, whose real name is Peh Wei Ling.
This deduction was based on one of Li's allegations that a certain woman had sent Wang nudes on his birthday, and called him "HomHom" in an Instagram post.
Initially, Bai denied it, saying "Words are powerful, the mass spreading of rumours can distort the truth and what people say can kill others. I'm sorry to have bothered the police in the middle of the night."
---
Advertisements

---
She added that she was lodging a police report for "defamation".
But it turns out that the pair had dated after all. Just much, much earlier. 
S'porean Singer Now Admitted That She Has Indeed Dated Wang Leehom Before
In a lengthy post on Weibo, Bai admitted that she previously dated Wang, but back in 2012.
She maintains that the pair never had any inappropriate relations ever since he got hitched.
"During the time they were married, my conscience is clear," she wrote.
She said that she had sent Wang intimate photos back when they were dating – because she was willing to do anything for love at the time – but denied messaging him in 2019, or sending him that nude photo everyone's talking about.
To substantiate her claims, Bai screenshots of chats the pair had while they were dating in 2012.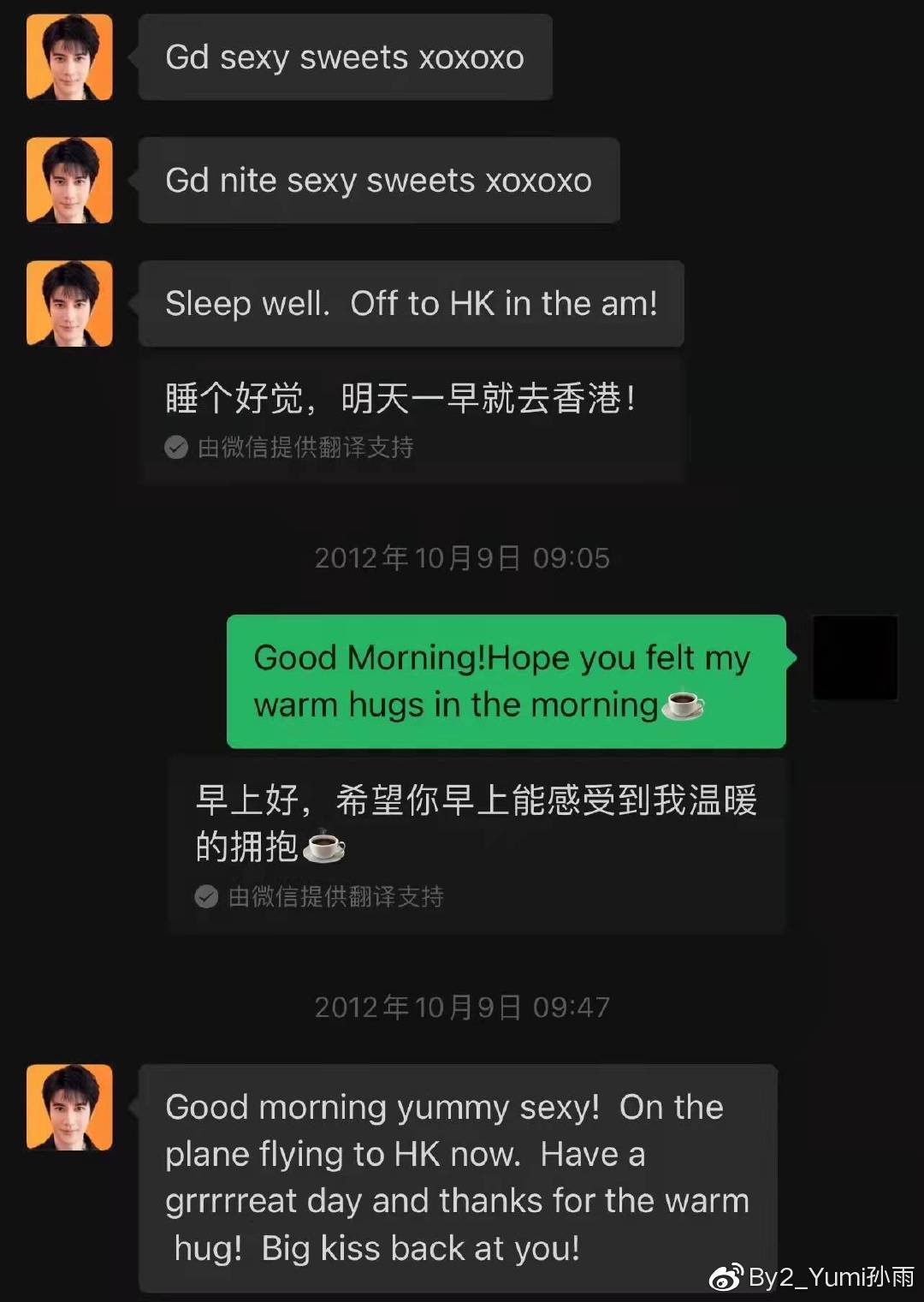 Bai said that Wang and Li only came out officially as a couple sometime in October 2013, and that she had even congratulated him about it.
---
Advertisements

---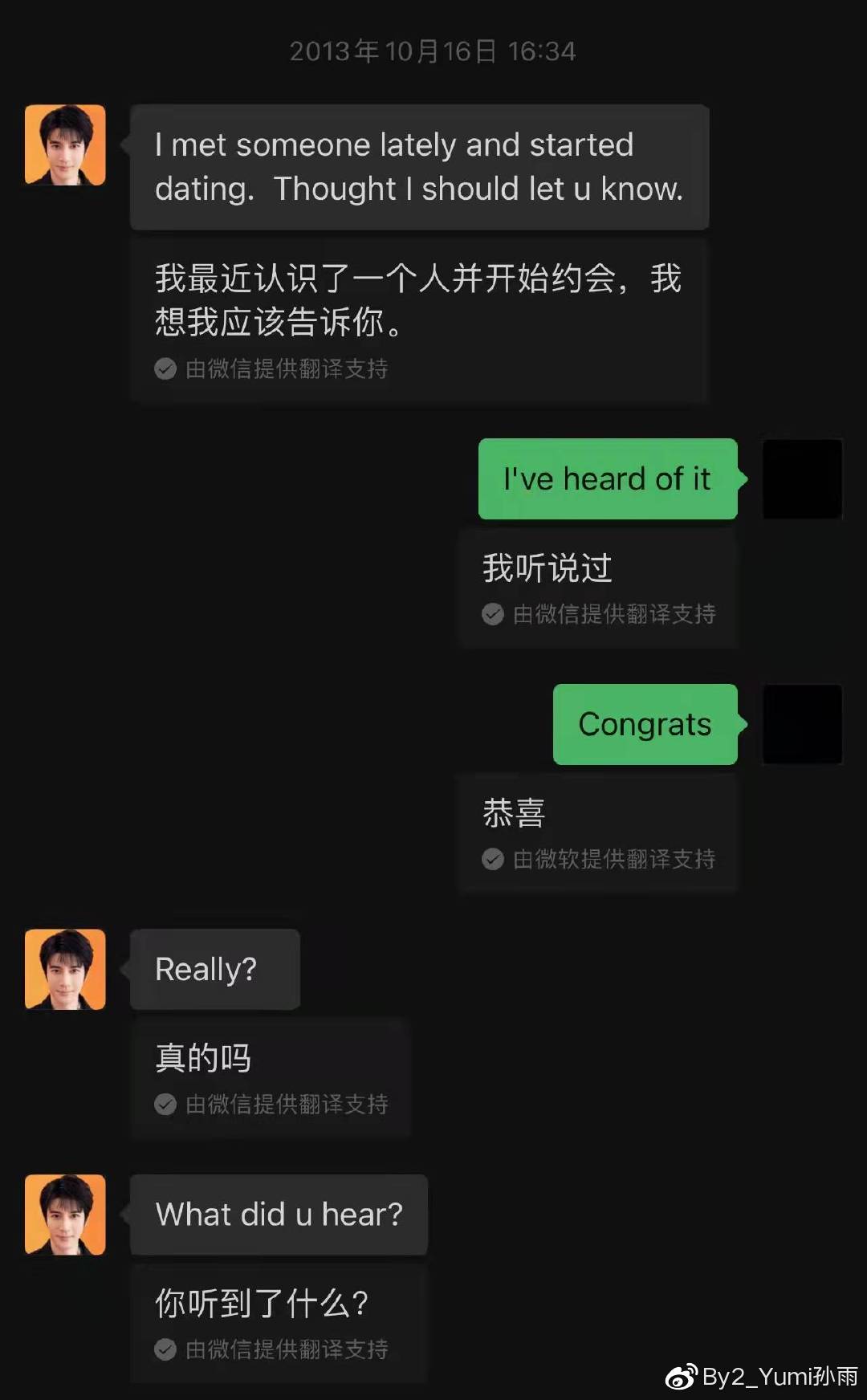 As for that Instagram "Homhom" photo, Bai said that it was actually from 2013, not 2015, as some had claimed.
She said she had posted the picture out of spite after having an argument with her then-boyfriend. She acknowledged that it was "childish", and said she later made it private after realising that it was "inappropriate".
That should have been the end of the story.
The keywords here are "should have".
Join our Telegram channel for more entertaining and informative articles at https://t.me/goodyfeedsg or download the Goody Feed app here: https://goodyfeed.com/app/
Explicit Message from "Yumi"
In Bai's post, she claimed that she and Wang were no longer WeChat friends by 2015. This was quoted by Li in another Weibo post uploaded shortly after Bai's post.
However, Li claims that the pair were still friends on WhatsApp, and alleged that she sent a sexually explicit photo under the name "Yumi".
The message was sent in 2015.
---
Advertisements

---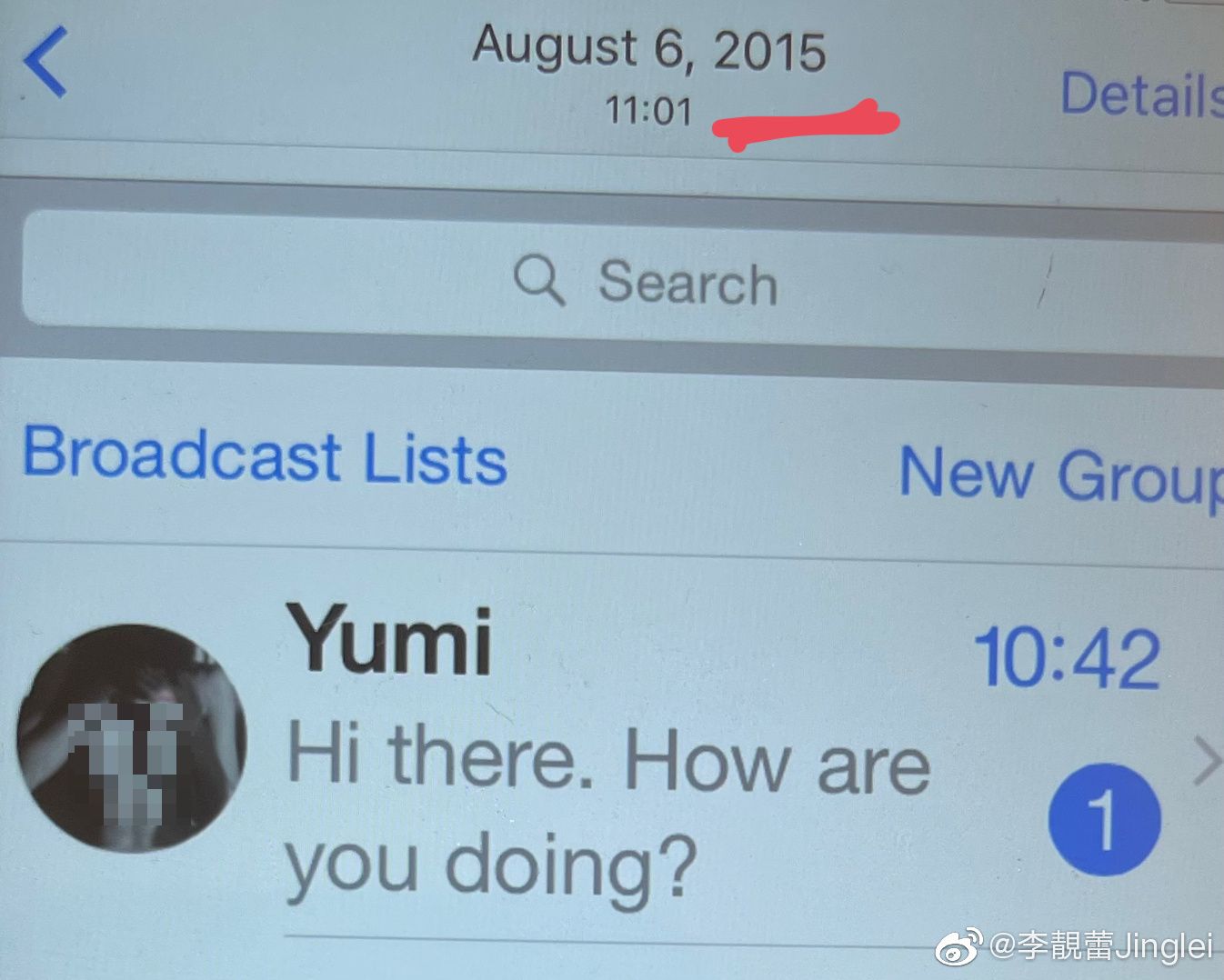 I have a strange, vague feeling that this saga is not over.
Read Also:
Featured Image: Facebook (Seputar Artis & Drama CTH China, Taiwan, HK)