---
Advertisements

---
If you love water sports, you've probably heard of pedal boats in Singapore that you can rent.
It's quite literally a boat that you pedal with your feet to move forward as you enjoy the scenery around you and feel the breeze in your hair.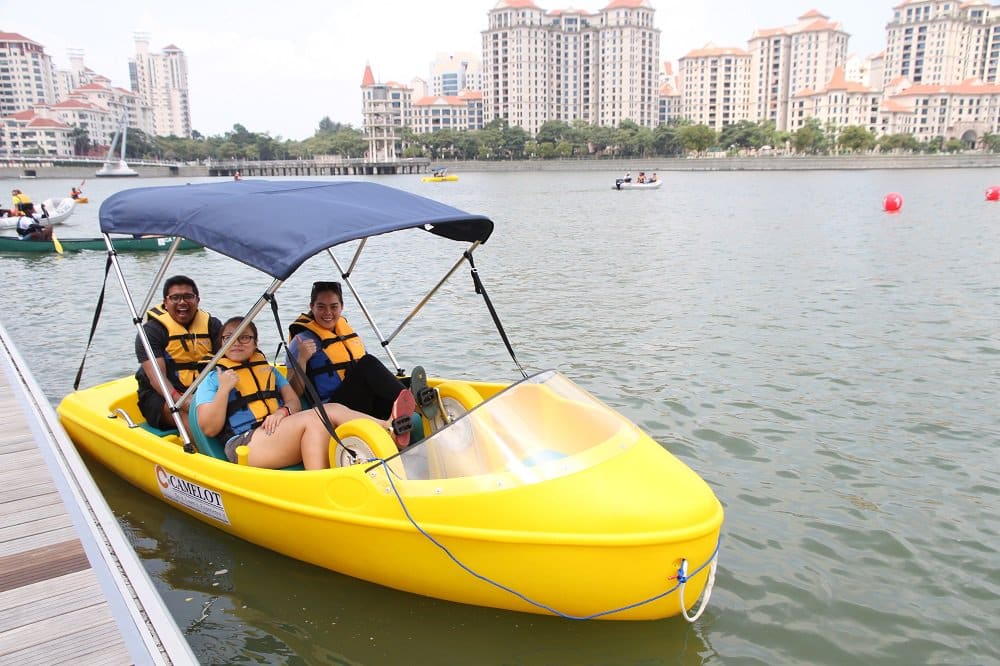 Sounds like a fun date activity, right?
Unfortunately, the pandemic has rendered this attraction to be closed for the time being to adhere to safe-distancing measures.
However, for those who missed the chance to try these pedal boats, here's your opportunity to try something similar!
You Can Cycle On Water At Pasir Ris Park From Oct 2021
Waterbike Singapore has brought in a new attraction that will officially start from 2 October 2021 onwards.
This sport allows you to cycle on the water while you enjoy the scenery of Pasir Ris Park.
---
List of Accusations Made Against the 2 Ministers Who Rented Colonial Houses at Ridout Road:
---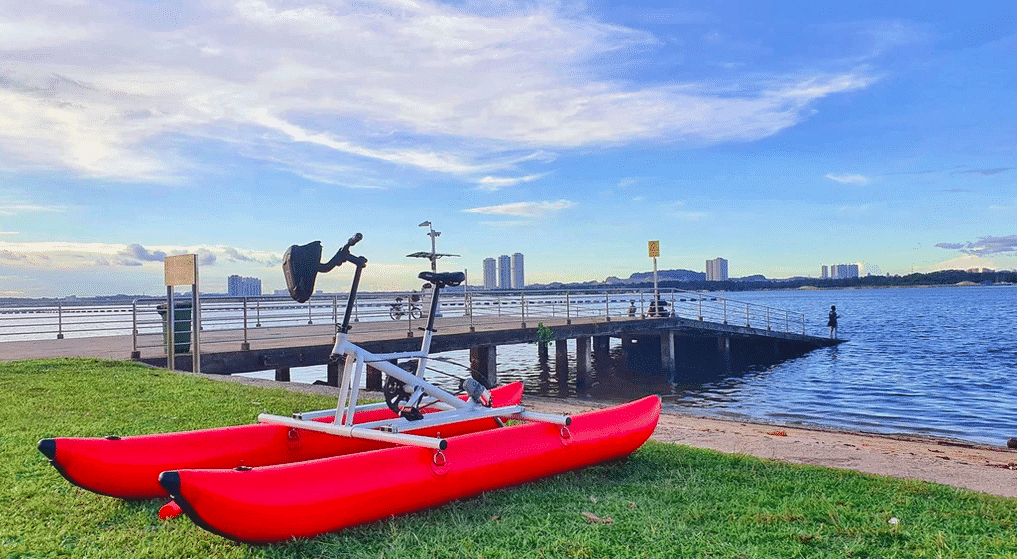 As you can see, the wheels of the bike are replaced with two big floats, allowing the bike to float and glide on water.
In fact, it can even let you ride up to 15km/h, allowing you to either compete with your friends if you want to or take a leisurely cycle around the park.
Is It Safe?
According to their website, this sport is so safe, stable, and easy that anyone, old or young, can ride it without much effort.
Do note, however, that there is you have to be at least eight years old to ride the bike.
---
Advertisements

---
But what if I don't know how to swim?
Don't worry, Waterbike Singapore has said that one doesn't need to know how to swim in order to enjoy its sport.
But just for precaution, you will be provided with life jackets, walkie-talkies, and dry storage bags for all your belongings.
Will I get wet if I take part in this sport?
Unlike other water sports, you have a very low chance of getting wet when using the waterbike because it is that stable in keeping you and the bike upright. But if you're afraid, you can always bring a change of clothes.
And here's the best part, this sport is considered to be environmentally friendly and inexpensive.
COVID-19 Measures
If you're wondering if this follows the new COVID-19 regulations, it does. Waterbike Singapore has assured its customers that they will perform secure check-ins and check-outs, and also conduct regular temperature screening for both guides and customers.
As the regulations state that only five people can gather at a time, Waterbike Singapore has also limited the group size to a maximum of five people for now.
A Fun-Filled Adventure Awaits
Interested in booking this activity?
Their rental prices are as follows:
---
Advertisements

---
1 hour – $30
2 hours – $50
3 hours – $60
4 hours – $80
So if you rent the bikes for a longer period of time, you'll be entitled to more discounts!
Do note that they're only available for booking on the weekends for now, between 9am and 5pm.
Since there are only five bikes up for rental each time, it's best that you book your slots early to avoid disappointment.
Besides, we believe this is going to be really popular amongst many, regardless of age. I mean, it's the perfect date/family activity!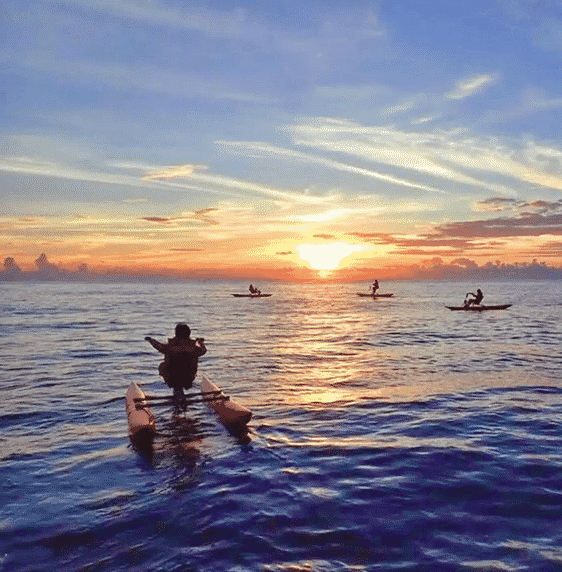 As of the time of writing, the weekend slots for 2 to 10 October are already fully booked, so the next earliest available dates are 16 and 17 October.
Read Also:
Feature Image: Waterbike
---
Advertisements

---