---
Advertisements

---
Singaporeans love travelling to Batam which is famous for its seafood, beaches, cheap massages and… sandflies?
A woman from Singapore has taken to TikTok on 3 December to share her experience travelling to Batam.
Here's What Happened
The woman, whose username is Naploes, had travelled to Batam with her friends to celebrate her birthday weekend.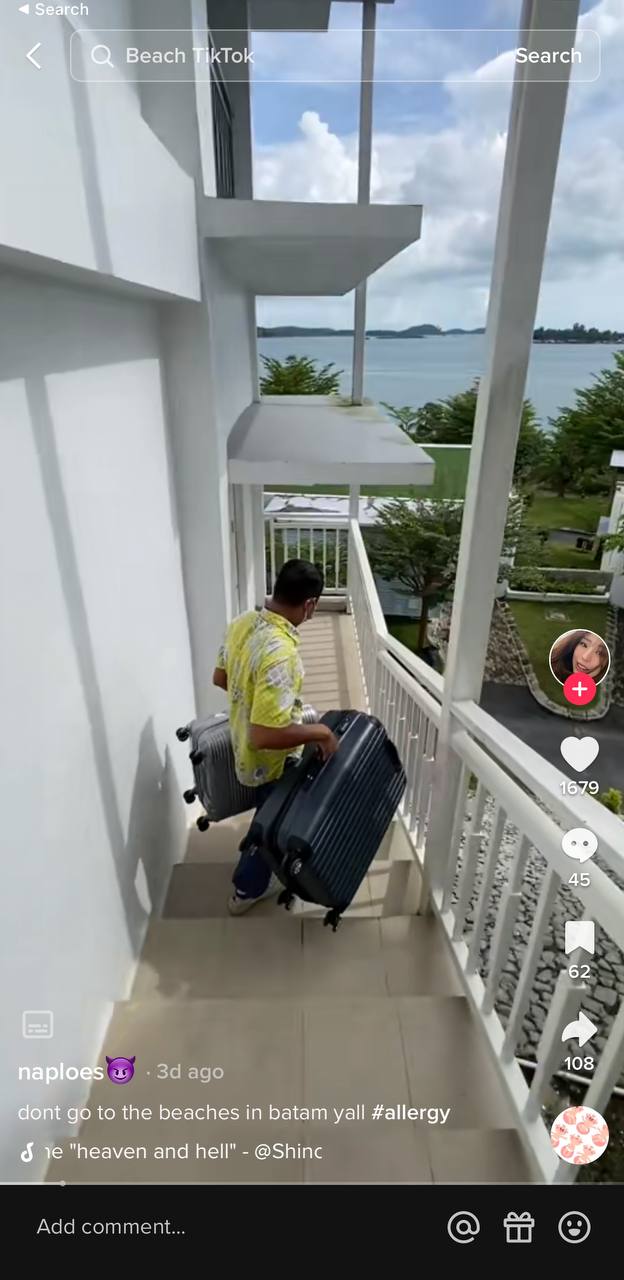 Unfortunately, she ended up in the hospital after she was allegedly bitten by sandflies at the beach.
At first, the trip went as planned as Naploes stuffed herself with "all the good seafood".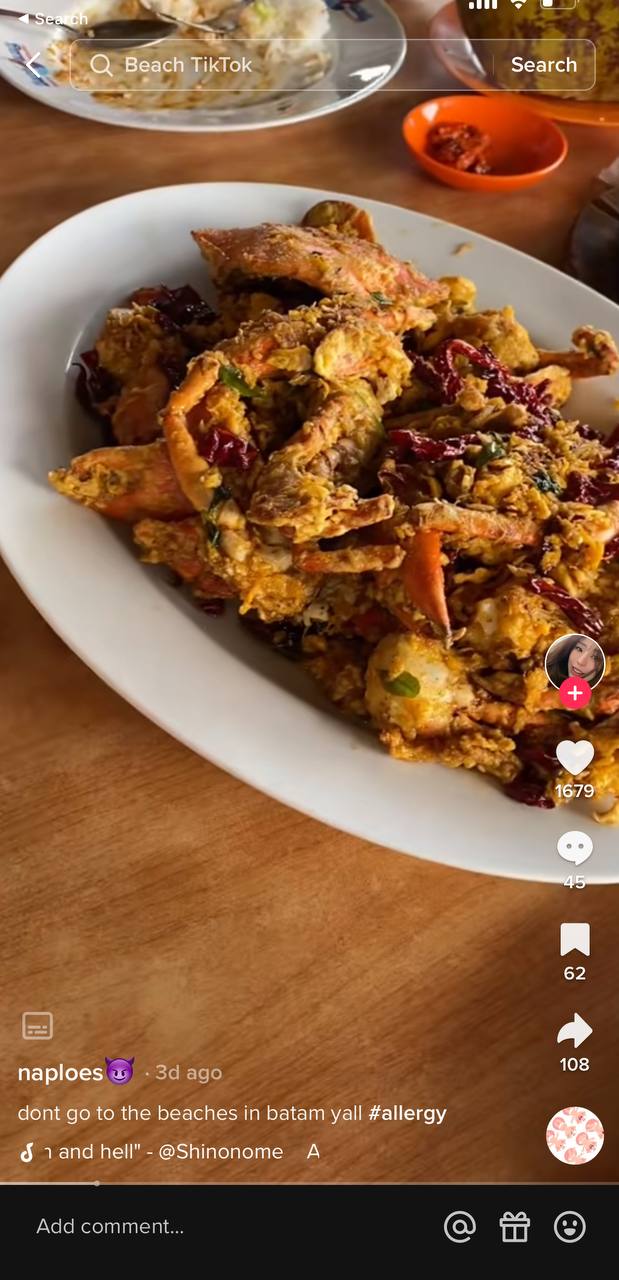 Visited a Beach Club
However, the trip took a turn for the worst when Naploes visited a beach club with her friends.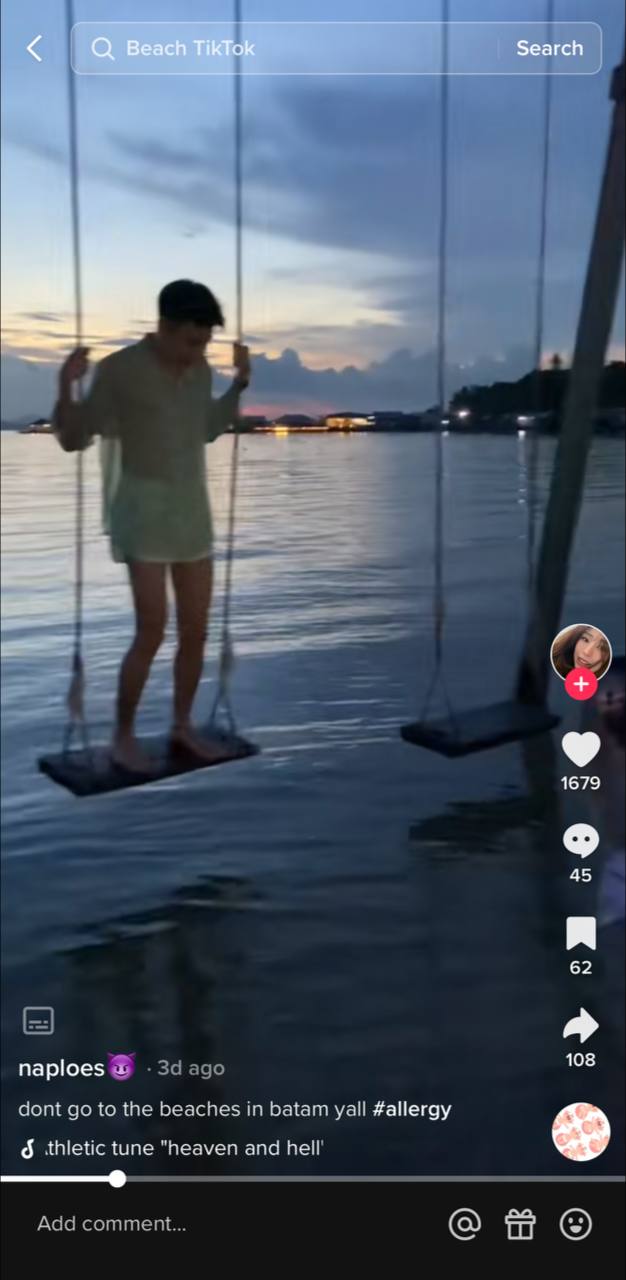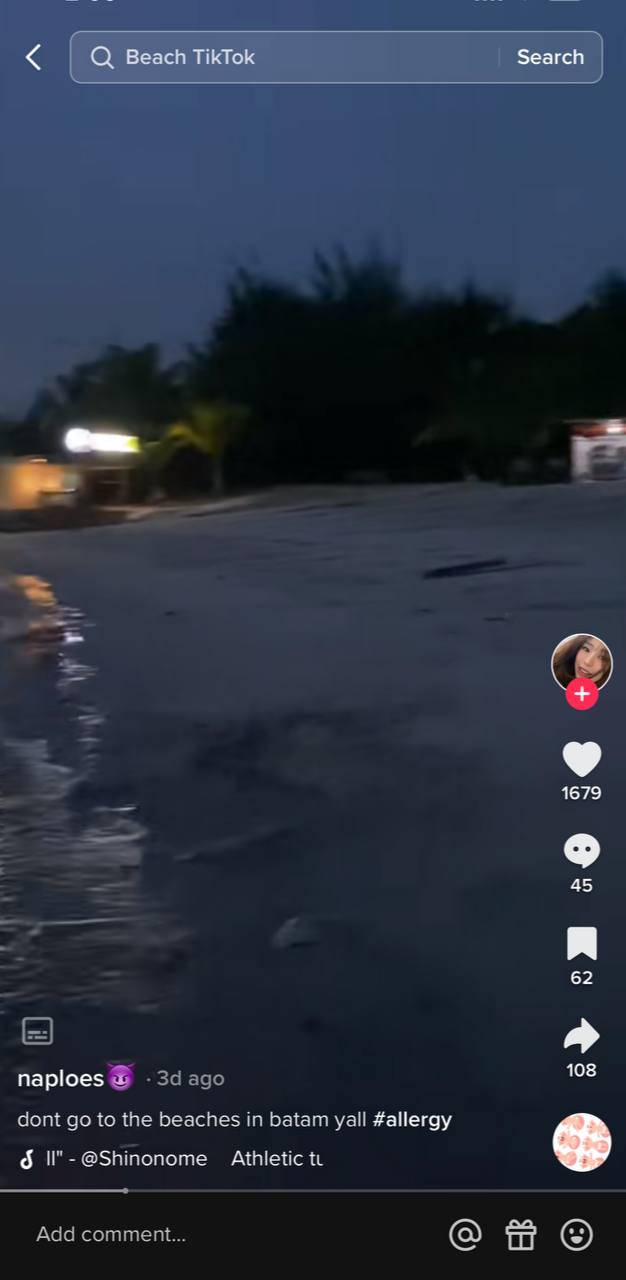 Bitten While Taking a Photo
As she was taking a photo, sandflies bit her "all over her face, her neck (and) everywhere."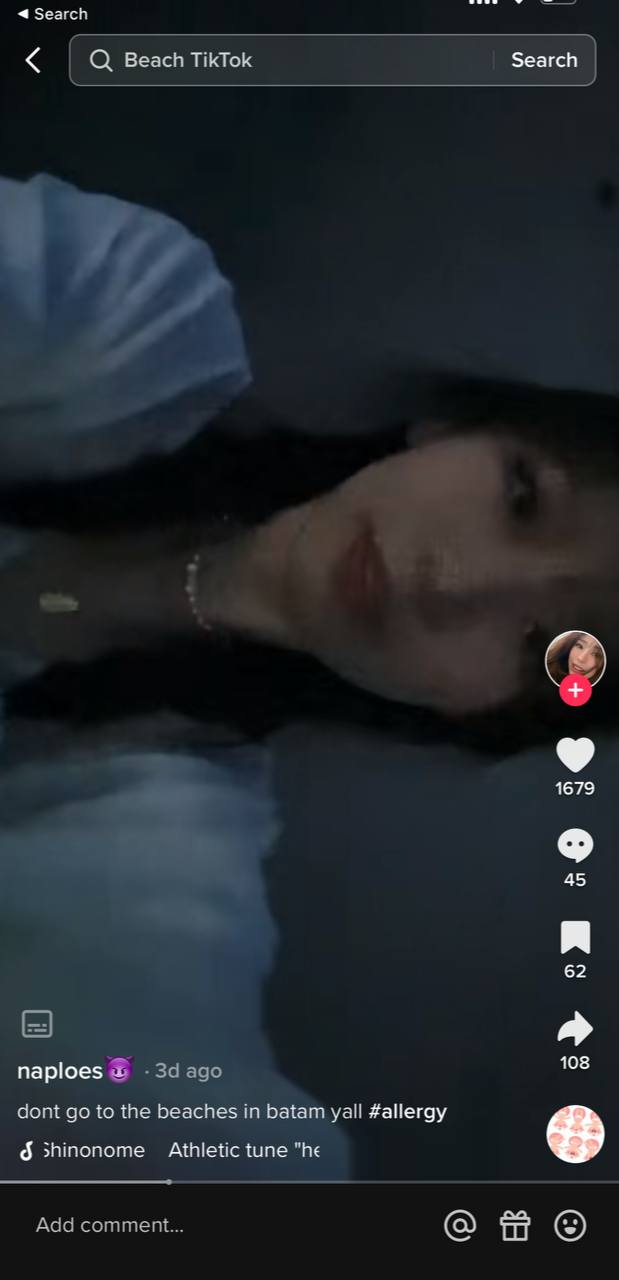 At first, Naploes thought that she was suffering from an allergic reaction from eating seafood. However, she later realized that she had been bitten by sandflies.
She explained, "My whole face was breaking out into hives and I couldn't really breathe properly" and added that she was "literally ballooning up".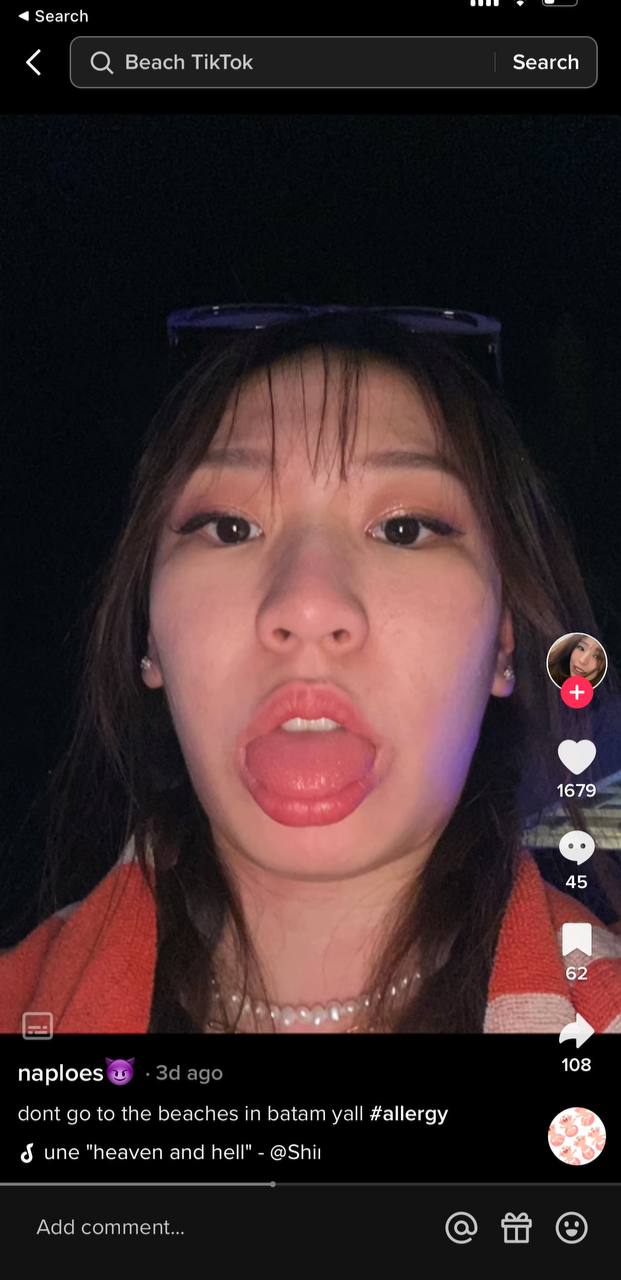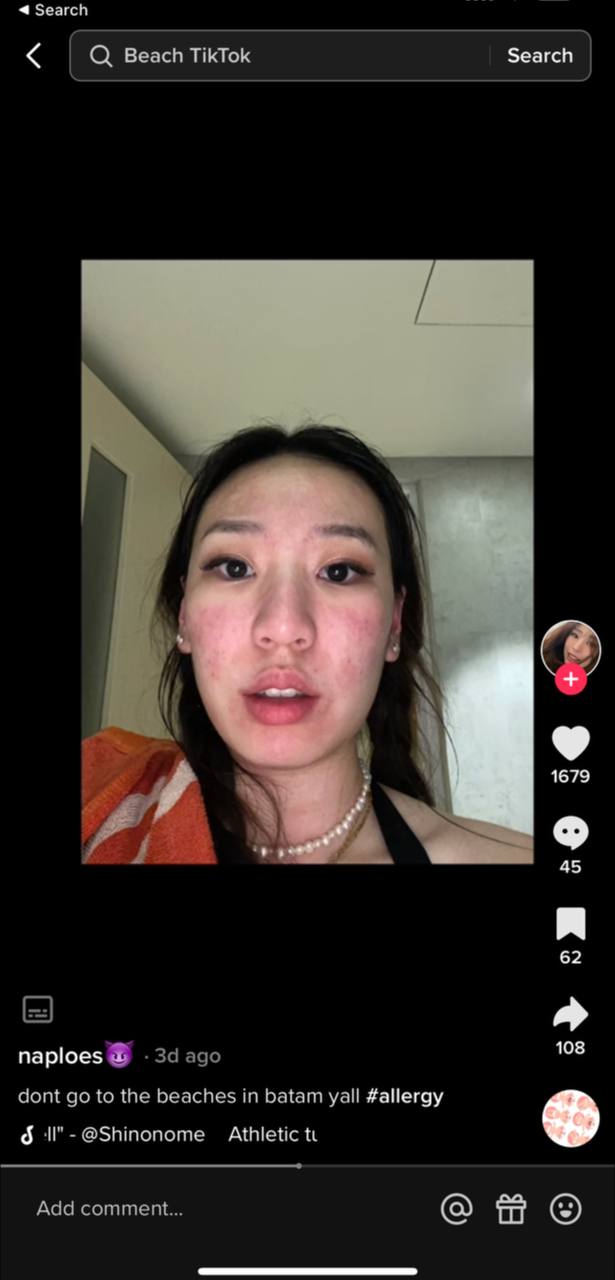 Went to the Hospital
Luckily, the staff at the resort Naploes was staying at sent her to the hospital and even waited so that they could send her and her friends back.
Prior to the visit to the hospital, the staff had even surprised her with a birthday cake.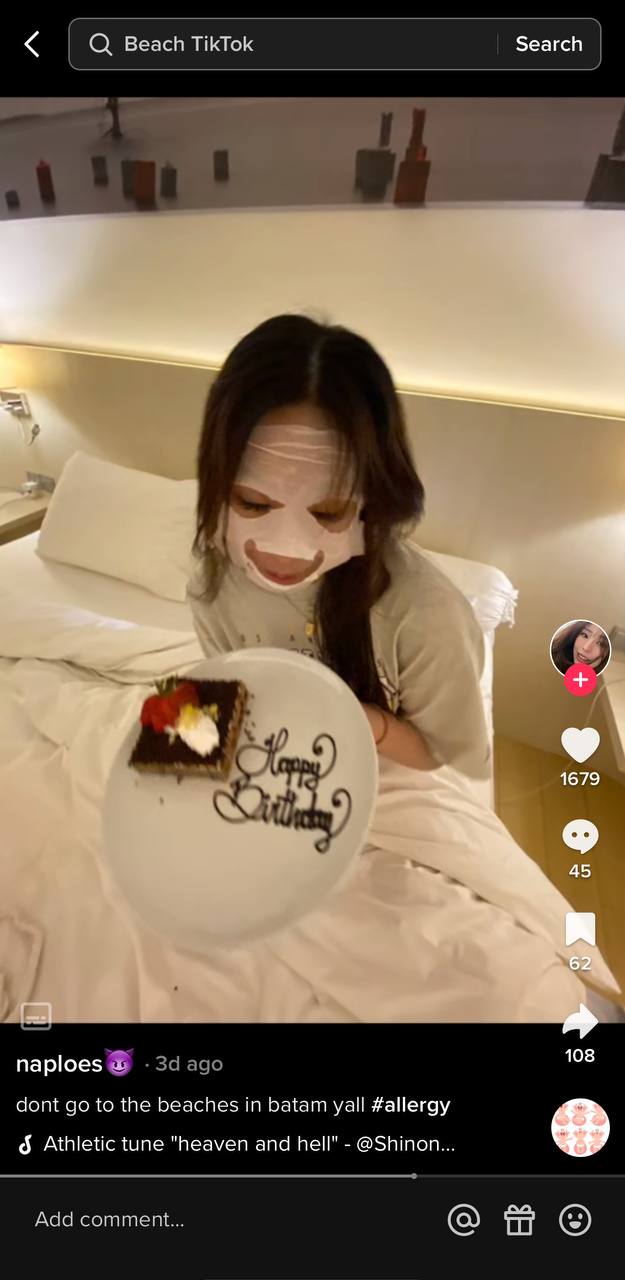 Things were not all rosy though as the hospital staff struggled to understand what she was saying due to the language barrier.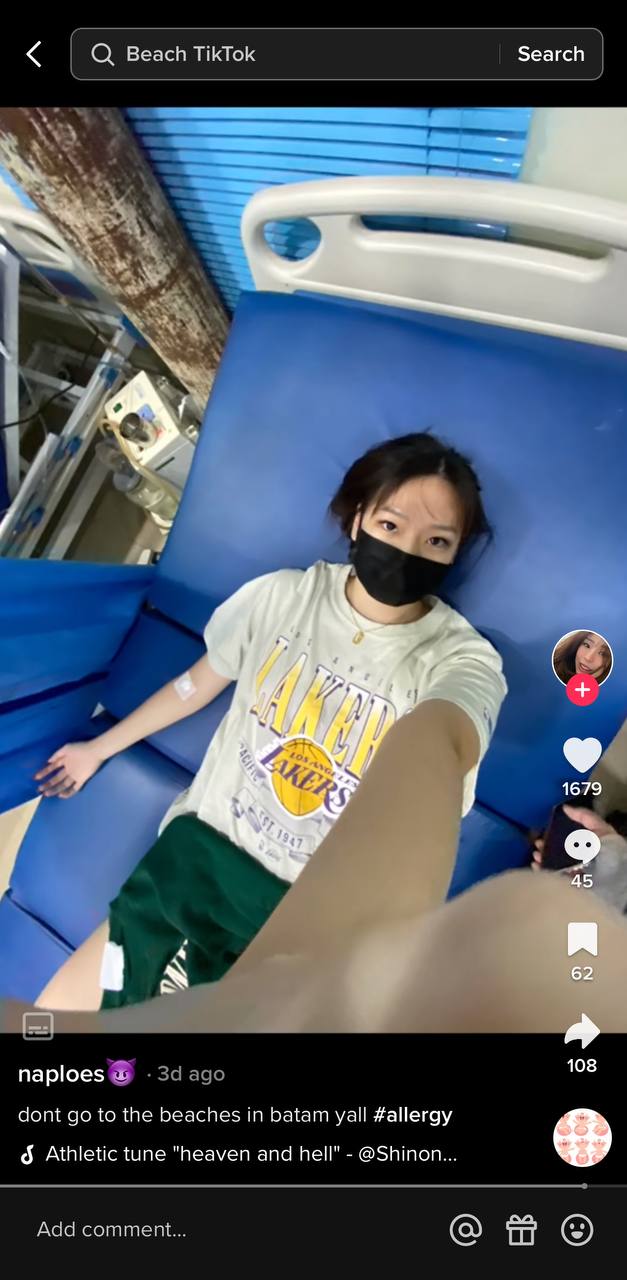 "At first I was so skeptical because we had a language barrier, and they had no idea what I was saying. But eventually they gave me some steroids."
She added, "I don't know, I hope I don't die. They left the needle in me."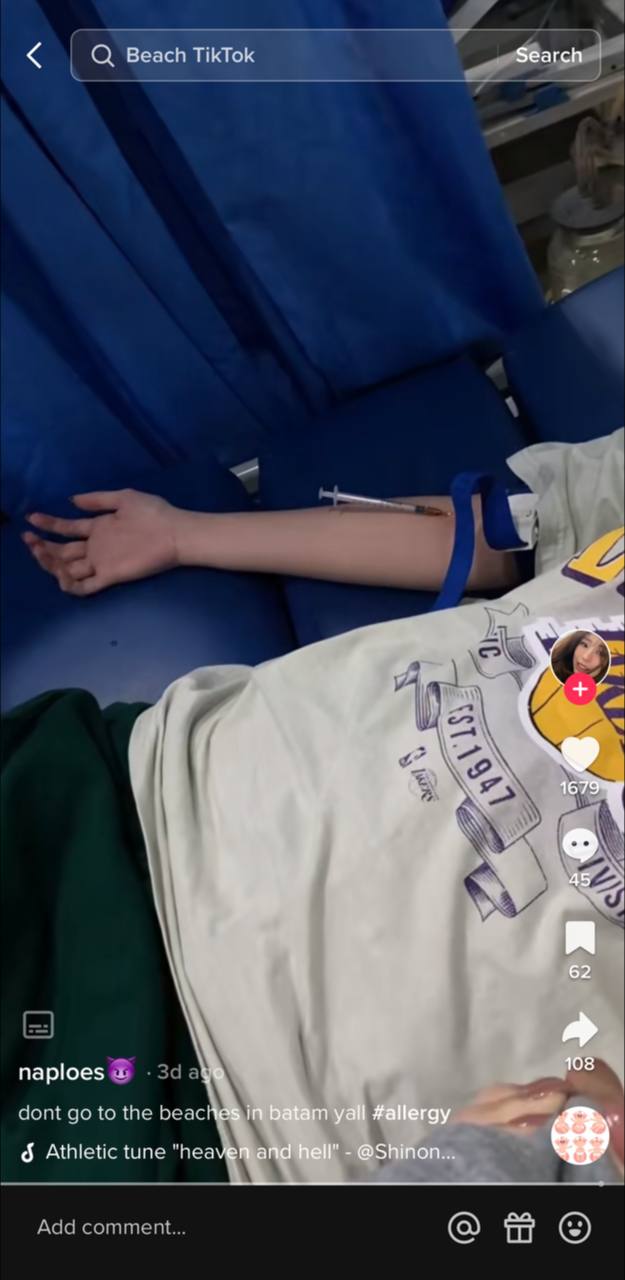 Thankfully, she appears to be alive and well now judging by her recent TikTok posts, so all's well that ends well.
Whether it was the seafood or the sandflies remains unclear.
One thing we do know is that travel insurance is a must.
Join our Telegram channel for more entertaining and informative articles at https://t.me/goodyfeedsg or follow us on Twitter : https://twitter.com/goodyfeed
Sandfly Bites
Here's some information for those lucky enough to not have suffered sandfly bites.
In certain parts of the world, sand flies can transmit serious viral and protozoal diseases, such as the Chandipura virus—a relative of the rabies virus — and leishmaniasis.
Thankfully in our part of the world, sandfly bites are just a "minor annoyance".
Patients would usually suffer from itching, rashes, swelling, redness and warmth in the affected body parts.
---
Advertisements

---
In more severe cases, the rash might appear and spread out across a larger area.
View the full TikTok here:
@naploes

🆘 went to the hospital after this 🆘
Read Also:
Featured Image: TikTok (@naploes)