---
Advertisements

---
Brandon Mah. 
Up until a few days ago, the nation had no idea who Brandon Mah was. Those who came across him in real life or online would have assumed he was like any other youth; he probably spent most of his time using social media, playing hopscotch, and catching grasshoppers.
Reader: You have no idea what youths do these days, do you?
But thanks to a little detective work from online personality Xiaxue, we now know that Brandon Mah created Chicken Rice.
Not the beloved national dish, of course, the beloved tea-spilling Instagram account :
View this post on Instagram
Not long after Xiaxue Holmes uncovered his identity, Mah confirmed that he was indeed the one who had created @sgcickenrice, the IG account which has been sharing allegations of workplace abuse at NOC for the last couple of weeks.
So, who exactly is Brandon Mah? And, more importantly, does he actually like chicken rice?
Everything About Brandon Mah, The Person Behind @Sgcickenrice
To answer my own question, yes. He does like chicken rice, especially Katong Chicken Rice.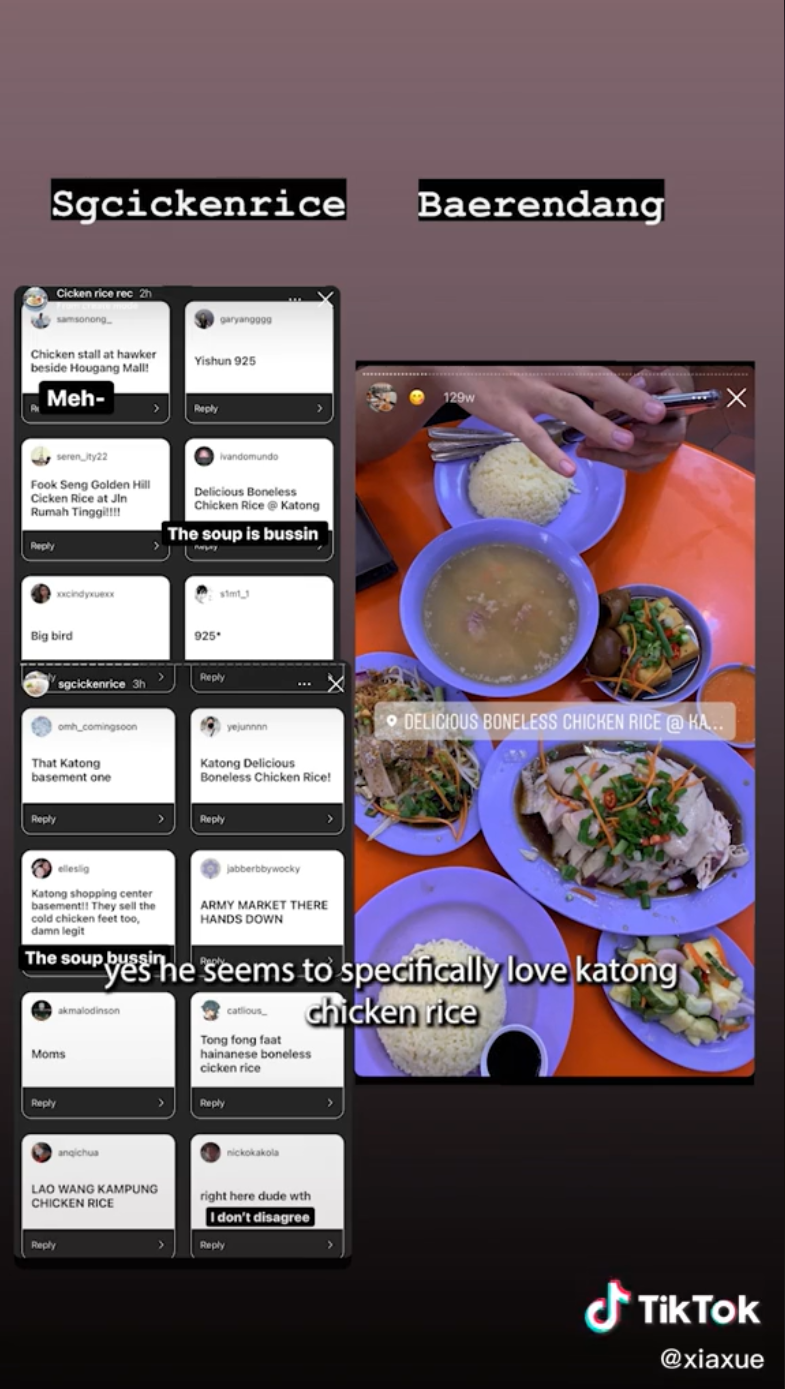 On social media, Brandon goes by the name @baerendang, which sounds like the name of a novel written by a Singaporean serial killer.
He's active on both his Instagram and TikTok accounts, particularly so on the latter, where he mostly posts the kind of short-skit videos often seen on the platform.
---
Advertisements

---
Interestingly, he's also posted a couple of videos about the NOC Saga, one of which involves a recital of a schadenfreude poem directed at Sylvia.
Other videos were more flippant and made in jest, including one where he mocks how "influencers" apologise:
On his Instagram profile, Brandon appears to enjoy the same things we all do: traveling and eating good food.
View this post on Instagram
View this post on Instagram
Mah is currently a 20-year-old student and is reportedly good friends with Nicole Liel, a NOC employee who has also spoken out against the alleged mistreatment at NOC.
---
Advertisements

---
Interesting enough, the IG page that started it all is gone: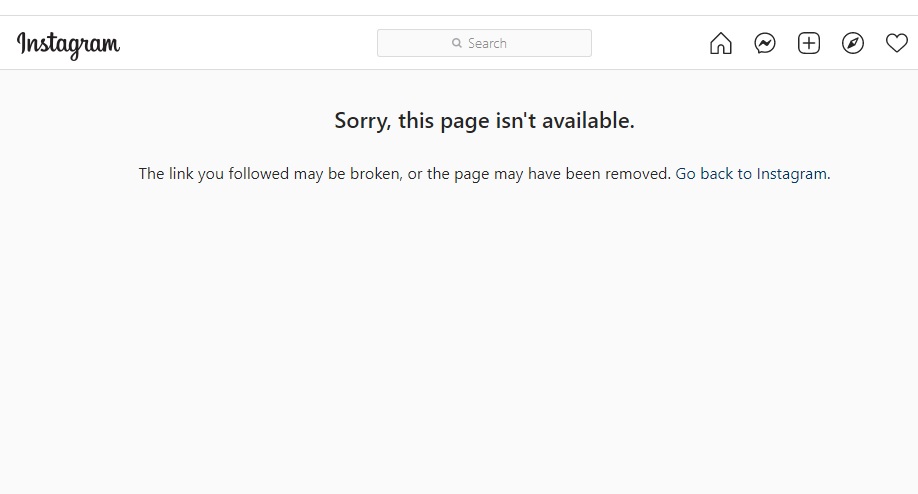 Previously, the account has said that it'll be here long term: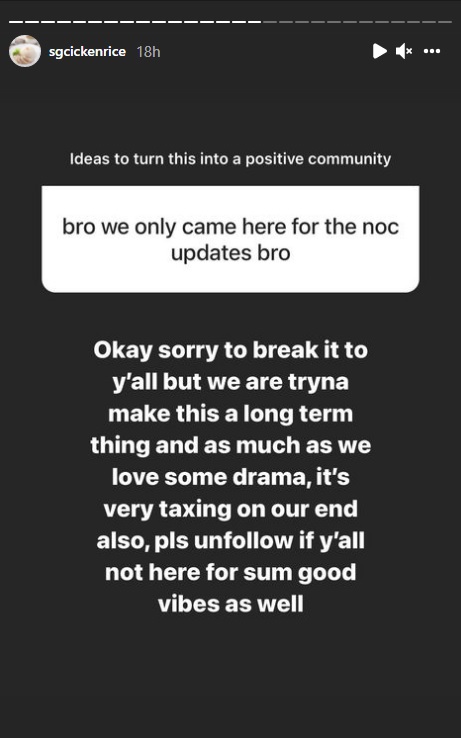 It even created a Telegram group to help small businesses gain more publicity. This article summarises what it once promised.
Well, you can say that Xiaxue cancelled the account.
A "Moral Obligation" to Expose the Alleged Workplace Abuse
It was the mistreatment of his friends that pushed Mah to create the @sgcickenrice account; the youth said he felt a "moral obligation" to "shed light on these issues."
Mah rubbished claims that he took sides, pointing out that the @sgcickenrice page went after both Sylvia and her ex-husband Ryan Tan.
---
Advertisements

---
"The goal was simple – to demand fair wages, timely payment, and equitable treatment," he said.
Whether he's achieved that goal is unclear, but one thing is for sure: he's made the entire country forget about COVID-19 for a good two weeks.
Read Also:
Featured Image: Instagram (@baerendang)

Singapore has nearly 6 million people now,and there's a big problem. It's not about overcrowding; it's something more serious:
Read Also: