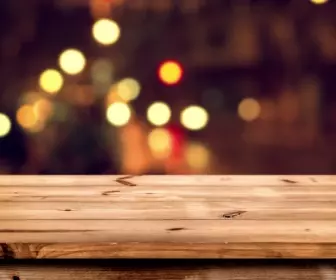 For the K-Pop boy group fans, there's one part of their idol's life that every fan dreads.
Enlistment.
Yes, it's mandatory in South Korea too.
---
Advertisements

---
Most recently, Jin, the oldest member of the K-Pop boy group BTS, enlisted and began his two years of mandatory military service earlier this month.
Jin, whose real name is Kim Seok-jin, could postpone his military service until he turned 30. (And not because he defaulted on South Korea's version of National Service.)
As a part of one of the world's most well-known K-Pop groups to ever exist, he could do so as part of South Korea's bill that allows globally-recognised K-Pop artistes to defer their military enlistment until they are 30 years old.
However, his fans still seem incredibly concerned with their idol's welfare, even with him being away from their screens.
---
Advertisements

---
And while caring for your idol is sweet, it's probably not that sweet anymore if you're flooding up public forums meant for others too.
Which is exactly what his fans have been criticised for lately.
Fans Have Flooded Online Military Community
Recently, it was revealed that many of Jin's fans have been spamming posts and queries in an online military community in South Korea to express concern for their BTS idol.
And the questions are… odd, to say the least.
The community, titled "5th division key unit family love room", is a message board run by an online community in South Korea called The Camp.
Apart from talking about how concerned they are for their idol, several fans have also asked questions about his life in the military.
One fan even asked, "Do you often give foods that contain potatoes, garlic and fish? Because Jin is allergic to those foods, that is why I am asking if those foods are given out often."
Ah, yes, because the military never, ever, accommodates dietary requirements.
---
Advertisements

---
After the question was asked, the platform's online moderator replied with a sentence that we'd probably all agree with: "This is not kindergarten!"
"The military is already aware of all this; that is why you can control your diet yourself," the moderator added.
Other Soldiers' Families' Response
Apart from that, the families of other soldiers who have enlisted in the same division have also expressed annoyance at how Jin's fans have taken over the entire platform.
One netizen wrote that the constant Jin-related posts have caused others to miss out on important notices and information posted in the community, while another person posted, "Jin is not the only person who enlisted in the military; please refrain [from posting so much"."
Others echoed similar sentiments, with one saying that the online community "is not a fan cafe".
"It's so hard to ask about my son or find information," another netizen added.
Someone even asked, "Who is Kim Seok-jin [and why is] this community filled about him?"
---
Advertisements

---
Community Administrators' Response
With the influx of Jin-related posts in the community, the community administrators from The Camp eventually decided to create another message board specifically for Jin's fans.
The board, called "BTS's Jin A.R.M.Y", will hopefully mean that others in the "5th division key unit family love room" message board can experience less spamming Jin-related content.
And yes, BTS fans are called "A.R.M.Y". Pretty sure it's not because their members have to serve in the military though.
Additionally, an administrator of the message board also asked Jin's fans to refrain from posting too much.
"If too many letters are being uploaded, the computer server will go down, and other soldiers may not be able to receive their letters from their families and friends," the administrator explained.
---
Advertisements

---
"Please use the [K-pop] fan community Weverse instead of sending letters on the bulletin board… I am personally asking the "fans with the heart of parents who are all worried about the new trainees," they added.
Join our Telegram channel for more entertaining and informative articles at https://t.me/goodyfeedsg or download the Goody Feed app here: https://goodyfeed.com/app/
More About Jin's Enlistment and BTS' Future as a Boy Group
This month, Jin started serving in the military by beginning his boot camp in Yeongcheon, a northern country in South Korea.
There, the military deploys frontline troops to guard the country against North Korea. This will apparently put Jin in a "risky" job, and that news has worried many fans.
He will be in the military for 18 months.
As the oldest member of BTS, he was also the first to enlist in the army after BTS announced an indefinite hiatus in June this year after debuting almost a decade ago in 2013.
---
Advertisements
---
Back then, the group explained that they were going on hiatus due to exhaustion, pressure and the interest in pursuing their solo careers.
However, it has been speculated that they went on hiatus to allow the members to complete their military service.
All seven members of BTS will have completed their military service by 2025, which is when the group, most well-known for their tracks like Dynamite and Butter, is expected to come back together.
Read Also:
Featured Image: Weverse (Jin) + Instagram (@jin)