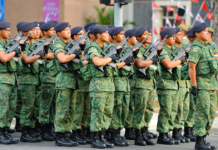 You've probably heard of ORD, but what does it actually stand for? In the world of the Singaporean military, words often acquire a unique interpretation. To...
There is nothing better than indulging in delicious food every now and then. However, there are some people who love food much more than...
Saying that you've never once cursed your boss means that you're a bad liar—anyone who has worked before would have done that before, be...
#1 The rain hates you. All you can see when the raindrops come pattering down are friggin' large dollops of rain on your glasses. You...
If you've enlisted in SAF and have to stay-in camp throughout your 2-years of FTNS, you'll probably be damn envious of those who gets...
Every time you finished your "business" you need to wash your hands, these are the 10 realest shits about motion sensor taps that piss...
As our society changes ever so quickly, the theory of evolution states that it is all about the survival of the fittest; certain traits...
Being girls, there are things that we do in the comfort of our homes; things that we will never repeat them anywhere else.I mean,...
When we enter the tertiary education, we are always greeted with tons of compulsory lectures that are slotted into our curriculum. We are all...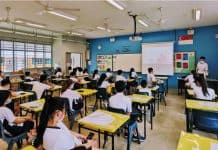 Teachers often have favorites, even if they never admit it outright. It's usually quite clear who the teacher's pet is in class, regardless of...