---
Advertisements

---
If there is an attraction that draws the crowds and tourists to shopping districts like Orchard Road and Chinatown, it is definitely their light installations and decorations during festive seasons.
The traffic congestions are terrible, but at least you can look out of the window and admire the pretty lights at night.
The Faceless Jade Rabbit of Chinatown Point
For this year's Mid-Autumn Festival, Chinatown Point seems to have taken a unique route.
The classic jade-white bunny may have a pretty rainbow-coloured bow on its ear, but the rest of its facial features are non-existent.
…which is rather odd, to be honest.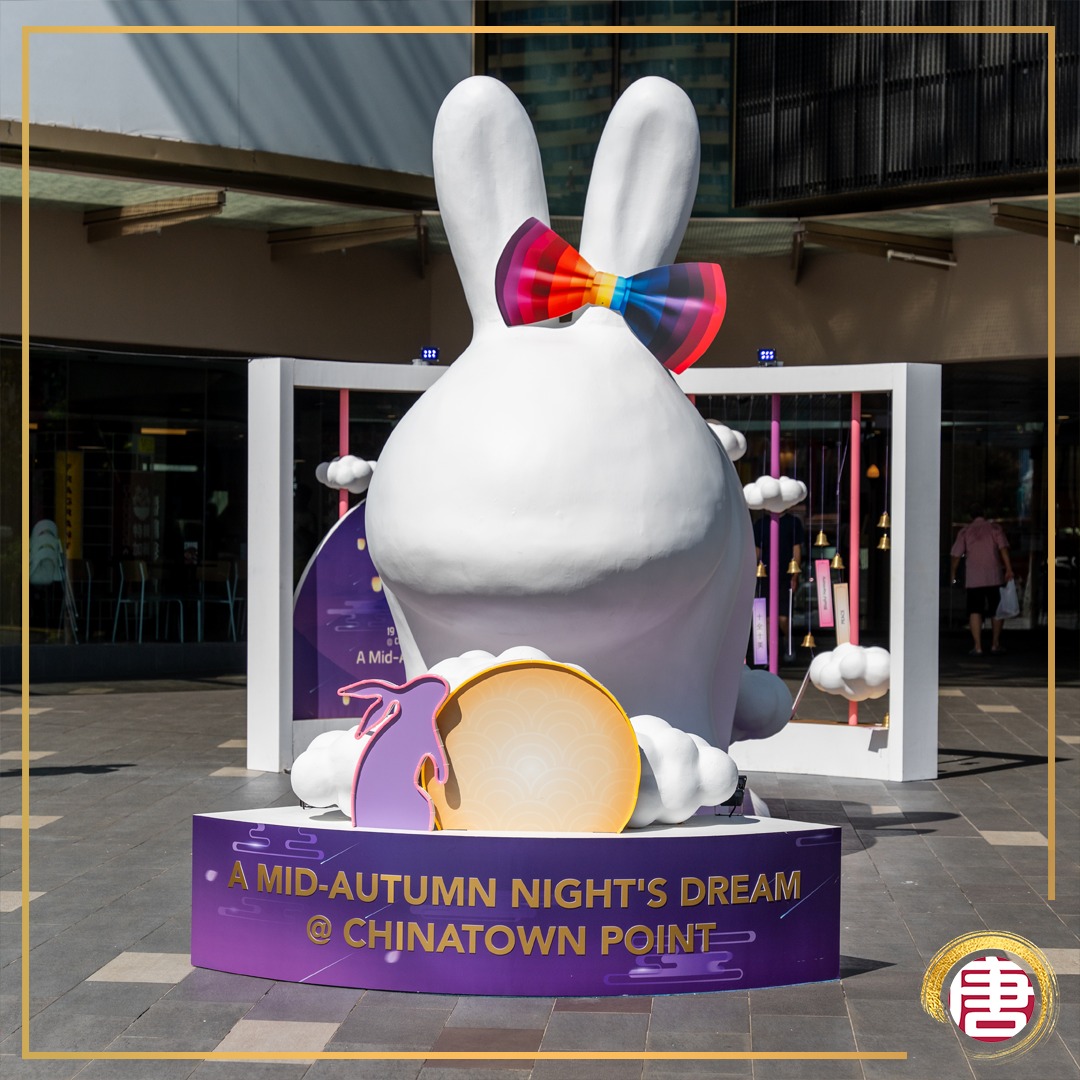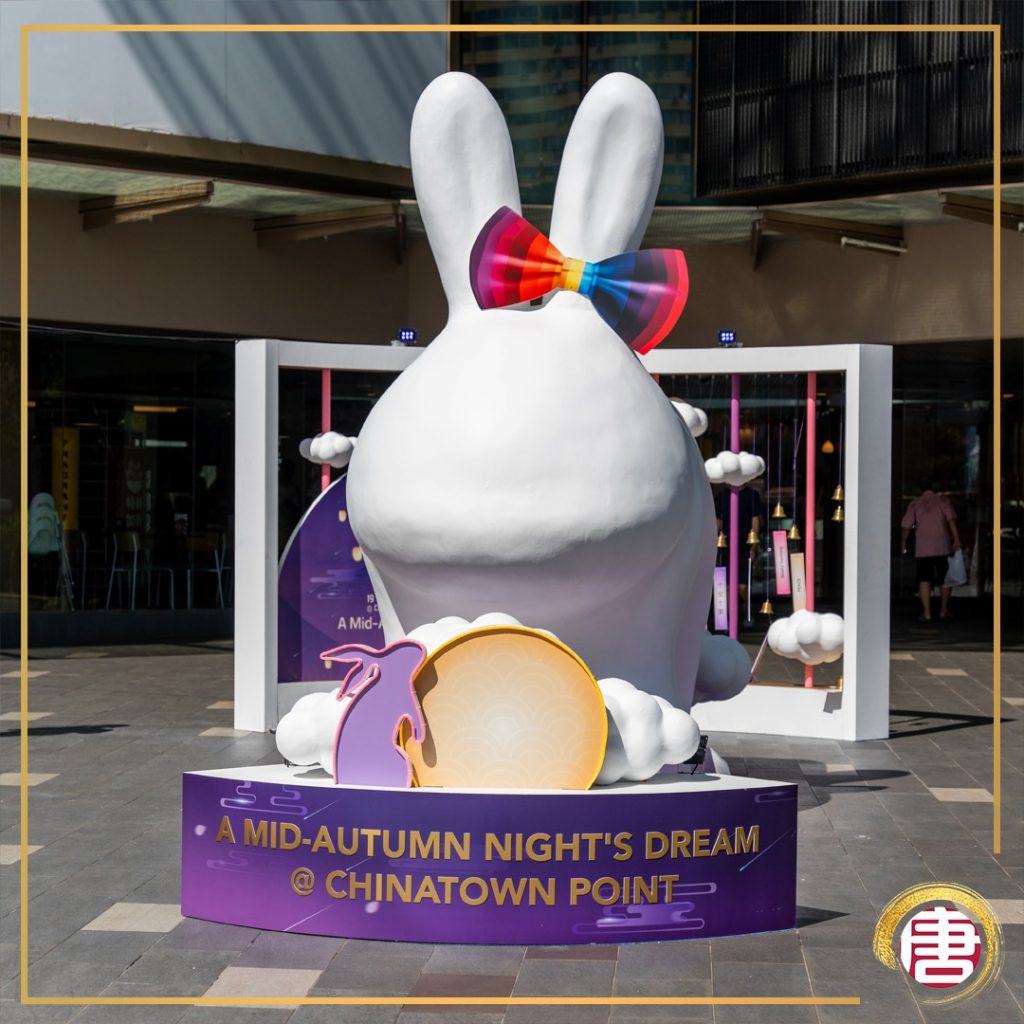 When Shin Min Daily News went to the mall to gather the opinions of the shoppers, they heard that most shoppers found the featureless and all-white rabbit inauspicious and borderline horrifying.
As to why it is "inauspicious", a folklore researcher called Ms Xu explained that a jade rabbit needed to be "complete" to bring good luck.
The Chinatown Point rabbit, on the other hand, was lacking in the organs of the five senses which is termed as "wu guan" (五官) in Mandarin, and it was also missing a tail.
Some even said that it looked clinical and off-putting because it reminds them of illness and hospitals.
I don't know about "clinical", but it definitely looks like a misshapen rabbit play dough; it looks okay from afar, but when you get up close, you can see the lumps and defects.
For the effort, you get a star.
Ms Xu added that auspicious items are not about creativity, but the intent, and traditional festivals should be represented with traditional elements.
She also suggested that the mall management should consider changing back to traditional decorations, as it would help to bring more luck and footfalls.
(In this economy and post-pandemic conditions?)
It's a bit too late to come up with a back-up plan; the Mid-Autumn Festival is in 12 days.
Join our Telegram channel for more entertaining and informative articles at https://t.me/goodyfeedsg or download the Goody Feed app here: https://goodyfeed.com/app/
For The Shoppers To Fill in the Blanks
According to the Chinatown Point spokesperson, the bareness of the jade rabbit is deliberate.
Apparently, the theme that Chinatown Point will be following revolved around the arts.
Apart from the standard lantern-making contest, shoppers are encouraged to "fill in the blanks" of the faceless rabbit with their design.
While the idea is novel, here's a question: how are people going to reach the face?
The spokesperson also hoped that the activity will bring about some artistic expression and joy to the festivities.
Let your imagination spring eternal, one supposes.
---
Advertisements

---
It might be a good idea to have security guards stationed nearby though.
Even parents know better than to let their younger children have free reign with markers.
Read Also:
Featured Image: Facebook & Shin Min Daily News 新明日报

Fresh grads, you don't need any experience to earn up to $4,200 with this "secret":
Read Also: