---
Advertisements

---
Ronaldo is seen by many as the GOAT (greatest of all time). 
Luckily for him, the Saudis love their lamb. 
Saudi Arabian Football Club Al Nassr Officially Signs Cristiano Ronaldo Until 2025
Following Ronaldo's exit from the British club Manchester United, he has been a free agent for some time. 
Well, not anymore because he's joining the Saudi Arabian club Al Nassr. 
"History in the making," tweeted Al Nassr, showing photos of the football player holding his new blue and yellow jersey. 
History in the making. This is a signing that will not only inspire our club to achieve even greater success but inspire our league, our nation and future generations, boys and girls to be the best version of themselves. Welcome @Cristiano to your new home @AlNassrFC pic.twitter.com/oan7nu8NWC

— AlNassr FC (@AlNassrFC_EN) December 30, 2022
Now, you might be asking yourself, why would a football great join a club that anyone has barely heard of before? 
---
Why the Ridout Road Colonial Houses Saga is Actually NOT a Saga:
---
Like everything, money is the reason. 
It is speculated that the 37-year-old will receive US$75 million (~S$100 million) per year playing for the team. 
To put things into perspective, he'll earn around S$11,500 per hour. That's more than most of our monthly salary.
Speaking to ESPN, the most followed person on Instagram said: "I am excited to experience a new football league in a different country.
---
Advertisements

---
"I am looking forward to joining my new teammates and, together with them, help the club to achieve success."
With a pay like that, it's hard not to be excited. 
Ronaldo's Exit from Manchester United
You'd think that the Red Devils would appreciate Ronaldo's work in the past, but no. 
In an interview in November, Ronaldo exposed his dissatisfaction with playing for Man United. With Erik ten Hag as the manager, he felt underappreciated and unrespected. 
"I don't have respect for him because he doesn't show respect for me," he said. "If you don't have respect for me, I'm never going to have respect for you."
According to him, he felt betrayed because his manager and the other players tried to force him out. 
"I felt betrayed. I feel that some people didn't want me there, not only this year but last season too." 
Additionally, he criticised the club's leadership. Since the legendary manager Sir Alex Ferguson retired in 2013, he felt the club's direction had utterly derailed. 
"Since Sir Alex left, I saw no evolution in the club. Nothing has changed."
With so much animosity, it was like a one vs all working there. 
---
Advertisements

---
Using the interview as his proxy for resignation, he inevitably left the club less than a week after. 
While that was an ugly ending, at least now he's happier in a new club (definitely not because of the pay, ahem). 
If you're interested in the interview with Piers Morgan, here's the full footage of it:
Join our Telegram channel for more entertaining and informative articles at https://t.me/goodyfeedsg or download the Goody Feed app here: https://goodyfeed.com/app/
Why Did Saudi Sign Ronaldo
In a country that isn't famed for its sports, why would they spend so much on a single football player? 
That's precisely the reason. 
---
Advertisements

---
We all know Saudi as the oil-rich giant, the land where people grow rich because of their natural resources. 
As the world transitions to a greener tomorrow and electricity replaces the need for oil, Saudi aims to distribute its eggs to other baskets. 
In other words, oil isn't going to be its sole economic source. 
In 2016, the Saudi Vision 2030 was unveiled by Crown Prince Mohammad bin Salman. Essentially, it was a plan to upgrade and redesign their entire nation to be a more efficient economic machine. 
These were its three key objectives:
---
Advertisements

---
To emphasise a better quality of life in the future, promoting Saudi Arabia's cultural heritage, beautiful environment and religious history. 

To achieve a thriving economy with promises to build a comprehensive education system to enhance non-energy economic sectors with limitless potential and diversify the Kingdom's economy with various investment tools. 

To progress Saudi's government by increasing the portion of non-oil revenues and improving overall government effectiveness. 
I'm not going to delve into the boredom of details, but let's focus on its biggest project: The Line. 
The Line is a linear smart city designed to have no cars, streets, carbon emissions, or basically anything harmful to the environment.
It's supposed to be a futuristic world, kinda like living inside the Ready Player One virtual realm.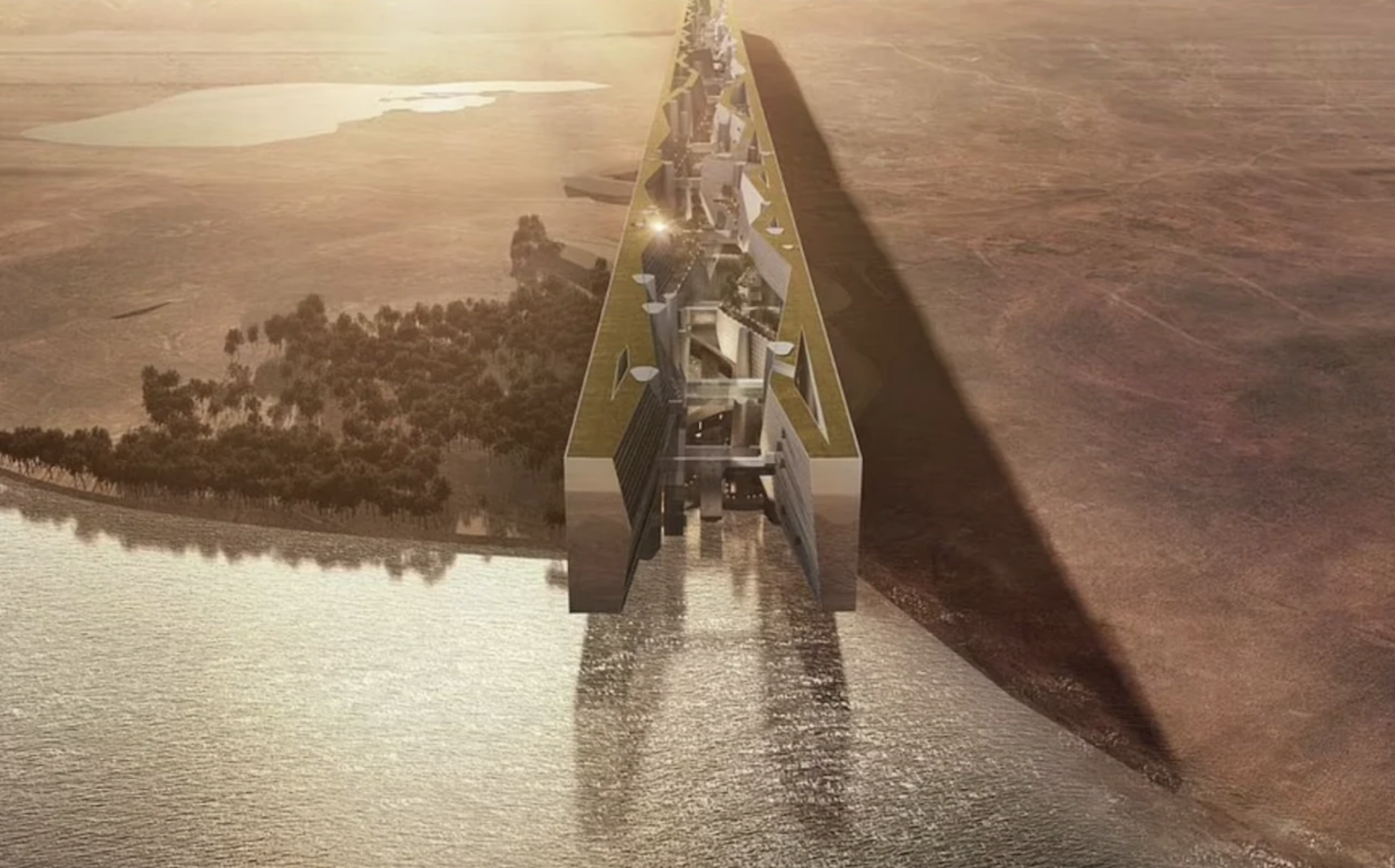 Other than architecture, it aims to uplift its sports facet. 
This is where the globally-famous Ronaldo comes in. 
Because Saudi Arabia plans to host the 2030 World Cup, it needs Ronaldo on its side to endorse the nation in its bid. 
Having the GOAT would be significantly advantageous to them in bidding because it can beat out the many countries clawing for the title of hosting the most-watched event in the world. 
At this point, observant readers might have noticed a pattern. 
---
Advertisements

---
Yes, Saudi aims to hold the World Cup specifically in 2030 because it would align with the Saudi Vision 2030. 
Then, it can showcase its revolutionary progress on the grandest stage of all: the World Cup. 
With Ronaldo weaving seamlessly into their plan, they are well on their way to achieving this significant economic transition. 
Until then, we can only wait and see what else the nation has to offer.
Read also:
Featured Image: Twitter (AlNassr FC)