Durian lovers, listen up! Now's the best time to get your durian fix because sellers are saying it's cheaper by 40%.
And remember the guy who shot a police officer right here in Singapore? He's sentenced to life in prison and 18 strokes of the cane.
Here are 10 topics Singaporeans are talking about today, so you'll appear high SES during lunch or dinner today.
Don't Say Bojio: You Can Now Get Cheaper Durians in S'pore, Up to 40% Cheaper
If you love durians, you'll love this.
Durian season is typically from June to September, but because of Malaysia's hot climate, they're having a bumper crop of durians right now, especially in the southern parts of Johor.
With an increase in supply, this means…? Cheaper durians, of course!
Durian sellers in Singapore said there's up to a 40% drop in durian prices, with the legendary Mao Shan Wang going at $12-$20 per kg, from $20-$28 last month.
And here's the best part. The crowd isn't crazy (yet) because not many people know about the bumper crop.
Not sure if that'll change after all the news reports come out lah.
But if you can still wait, sellers predict that it might drop even further during the peak season.
That's if the climate remains hot and China's demand for durian doesn't increase, which tend to increase durian prices.
Now, who's ready to eat some durian?
Man Who Shot SPF Officer Sentenced To Life Imprisonment, 18 Strokes of Cane
Remember the guy who shot SPF officer with his gun back in 2015? He's sentenced to life imprisonment and 18 strokes of the cane.
Here's a flashback to refresh your memory:
On 20 Jun 2015, Muhammad Iskandar Sa'at was charged with stealing a lorry.
He complained about chest pain and asked for medical assistance while in custody. SS Sadli and his partner, 27-year-old Sergeant Muhammad Fairuz Sutrisno escorted him to Khoo Teck Phuat Hospital (KTPH).
While at the hospital, Iskandar's restraint on his left arm was loosened for the doctor to draw blood.
He complained that the restraint on his right arm was too tight, and Sergeant Fairuz loosened them.
Iskandar pounced on SS Sadli when he was occupied with his mobile phone and Sergeant Fairuz left to get food.
He used the metal pole that was used to hang IV drips and hit the officer on his head and body.
The officer's T-Baton fell from his utility belt, and Iskandar used that to beat him as well.
SS Sadli hung on to his legs, stopping him from escaping. That was when Iskandar snatched the officer's fully loaded .38 calibre Taurus revolver and pointed it at him.
---
Advertisements
---
The officer wrestled with Iskandar, pushing him back into the room.
Two paramedics rushed into the room and restraint Iskandar after the officer wrestled him to the ground.
In the struggle, three shots were fired at SS Sadli.
Two bullets tore through the policeman's left thumb and right foot, leaving him with multiple fractures and permanent injuries.
Yes, this indeed sounds like a scene from a Michael Bay movie but it really did happen.
---
Advertisements
---
For the offence, life imprisonment is mandatory, and six to 24 strokes of the cane are to be given to anyone under 50 years old.
Woman Offers Hermes Bag For $13,000 NTUC Vouchers, Gets $11K Vouchers For Free
What happens when you do good deeds? People do good to you as well, right?
That's karma in a nutshell, and that's what happened to this Singaporean lady.
On 6 Mar, Pan Fion, a Singaporean lady, decided to put up her $18,000 Hermes bag in exchange for $13,888 worth of NTUC vouchers.
---
Advertisements
---
Her reason for doing so? She wants to help needy families.
The founder of Keeping Hope Alive, a community that visits underprivileged Singaporeans, refurbish their homes, provide them with groceries and caring for sick elderly living on their own.
She hopes to use the vouchers to bring these people grocery shopping, identify their immediate needs and address them better.
And the reason for putting up her expensive bag? It's not just for the value.
She believed that there are many people out there who wants to do good, but don't because they don't receive anything in return.
To her, the bag is also an opportunity for others to do good, and reward them at the same time.
And a magical thing happened.
A donor appeared with $11k worth of vouchers but refused to accept the bag.
---
Advertisements
---
She asked Pan to use the bag to raise more money for the needy.
Faith in humanity: restored.
S'pore's 4th Telco Offers Free 2-Year Plan To Elderly Above 65 YO
In case you're not aware, Singapore has a fourth Telco called TPG.
These guys won the bid to offer mobile services here in Singapore back in Dec 2016, despite competing against hot favourite MyRepublic who won the internet several times with their marketing gimmicks.
On 19 Mar, TPG announced that they'll be offering a free 2-year mobile plan with free SIM card, 3GB local data and unlimited calls to local numbers.
This is their bid to contribute to the Smart Nation initiative by getting elderly to surf the web, get onto WhatsApp and WeChat.
While they have chosen to focus on the elderly for their first initiative, the telco promised that there'll be other exciting mobile offers for the rest as well.
So, who's ready to recontract? Just take note that the telco said their 4G services will be ready in the second half of this year.
Now, if you're confused (eh, got that Circle.Life and Zero1 what, why TPG is the "fourth telco?), here's a quick explanation: "telcos" like Circle.Life are mobile virtual network operator, in which they lease (i.e. rent) infrastructure from normal telcos like Singtel or M1.
Whereas for TPG, they won't lease but would have their own infrastructure.
Receive Email Telling You You've Won Free Air Tickets? SIA Says It's a Scam
If something is too good to be true, it usually is. That's the premise you must always keep to when dealing with online stuff.
After all, it's better to miss some opportunities than to lose it all.
It was reported that there's another round of online scam involving SIA, this time on the pretext of you winning free tickets.
Customers are notified about winning free air tickets either through phone calls, messaging or emails and asked for their personal details.
They'll be brought to a website that looks like the legitimate SIA website.
Here's a couple of tips to verify if it's a scam:
Even if the website looks legit, check the URL carefully. There's usually something slightly different.
Don't share your personal details or credit card information online
Just call the hotline to verify before making any actions
SIA urged consumers to report any scam attempts or fake website here if you've encountered any.
And to lodge a police report.
NTUC FairPrice & Grab Partners Up, Gives S'poreans Discounts and Rebates
What's important in every Singaporean's life? Daily living essentials and transport, right?
And that's what Grab and FairPrice aim to do for us, Singaporeans in their latest tie-up.
Consumers who sign up for the subscription service will enjoy "exclusive savings, rebates and access to transport and grocery services.
The subscription is priced at $18 for the early bird special if you sign up by 18 May 2018.
Subsequently, first year membership will be priced at $29.99 and for the second year onwards, $49.99.
Here's what you'll get for the subscription:
5% rebate for incremental spend above S$100 in a single receipt at Unity Stores, FairPrice, FairPrice Finest, FairPrice Xtra and Warehouse Club (Rebate is capped at $5 per transaction and awarded in Link Points in the first week of following calendar month)
Free FairPrice Online Delivery with no minimum spending (Limited to once per customer per month)
Complimentary Plus! Membership
1,000 link points per year, awarded in the first week of the following calendar month
Free access to Warehouse club
Take 4 rides and get 20% OFF rides for the remaining month (capped at $4 per ride, up to 30 redemptions per month)
Get up to 50% OFF Grab Rides on every third Monday of the month (capped at $6 per ride, up to 5 redemptions for that day)
Members-only access to Grab events
Interested? You can sign up here.
And oh, if you want more linkpoints, you can actually win 1 million linkpoints if you top up petrol at Caltex. Here, take a look at a video we did for them:
Man Who Got Badly Beaten Up At Geylang Finally Reveal Story: It Started With Staring Incident
In case you're not aware, a fight broke out in Geylang just recently on 15 Mar 2018.
Here's the video if you haven't seen it yet.
A Chinese man in red singlet was filmed stepping on the man when he was lying dazed on the ground, and hitting two women.
And he kicked the man when he raised his head from the ground, at the back of his skull.
The victim, who threw the first kick himself, came forward with his story.
Mr Chen, a private-hire driver, was with his friends and some Vietnamese acquaintances chatting at the porridge shop.
The group of assailants were seated at the table opposite theirs.
Mr Chen remembered that one of the men's wallet had been hidden by his friend as a prank, and the man stood up to search for his wallet.
"When his friend returned his wallet, the guy threw it at us for reasons unknown. I looked at him, and he started hurling vulgarities at me."
He attempted to leave the shop, only to be followed by three men.
He threw a kick in "self-defence" but was knocked to the ground by a punch. And the rest of the incident can be seen in the video.
Mr Chen suffers a 10-cm wound on his head which has yet to heal.
The police confirmed that they have arrested a 22-year-old man for "using threatening words and criminal force against public servants."
It is understood that the man arrested is the same one captured on video hitting the two women.
If you're free, check out the comments section. Netizens don't really buy his story, for he was the one who attacked first.
Allegedly, S'porean Tells Potential Employer To FO After 8 Minutes Of "Interview"
Interviews go bad easily, anyone in HR can tell you that.
But one that went bad after only 8 minutes? Now, that's worthy of a Guinness World Record.
And vulgarities were even used.
On 19 Mar, the employer, a pet food and accessories distribution company located in Yishun, posted on Facebook screenshots of a conversation with a potential employee.
They were looking for a deliveryman to deliver pet food to pet shops and customers' homes. A van will be provided and the driver will have to work from 10 am to 8 pm.
And the salary range: $1.6k to 1.8k.
So far so good, right?
So the applicant, Maman Ishiwaka was interested in the job and contacted the employer.
It started off pretty well (and polite).
But when it was mentioned that the van cannot be driven back during the probation period, that's when things went bad.
Obviously, he didn't get the job.
That's one very high SES: "high self-entitlement status".
6 Neighbourhood Police Posts To Be Closed For Renovation and Automated
Everything needs to be upgraded, including Police posts.
On 19 Mar, SPF announced that 6 neighbourhood police posts will be closed for renovation for 10 months from 2 April onwards.
The affected police posts are:
Kallang Neighbourhood Police Post
Geylang Serai Neighbourhood Police Post
Kim Seng Neighbourhood Police Post
Buona Vista Neighbourhood Police Post
Bukit Batok Neighbourhood Police Post
Bukit Panjang South Neighbourhood Police Post.
When they are re-opened, they'll have "fully automated redesigned neighbourhood police posts".
Residents nearby will have 24-hour access to police services like an e-kiosk for making crime reports and a dropbox for lost-and-found items.
But of course, RoboCops (and batteries) not included.
Changi Airport To Start Charging Fines Up To $10,000 For Late Airlines
Changi Airport is prepared to play hardball. I'm pretty sure you're aware of that after hearing about the new levy that will be used for developing T5.
Well, guess what? It's official.
On 19 Mar, changes to aviation laws were passed in parliament.
Other than the new traveller's levy which will be used to fund T5, airlines will also see their "see their landing, parking and aerobridge (LPA) fees go up by 1% every year".
Second Transport Minister Ng Chee Meng said that this is a competitive level against other airports in the world who are doing the same thing.
In addition, slot coordinators are given the power to impose regulatory sanctions and fines up to $10,000 against airlines who arrive early or late at their slot timings.
Mr Ng said: "Every 90 seconds, one flight takes off or lands. Slot misuse, such as intentional non-adherence or hogging of slots by airlines, impose costs on the airport, airport employees, other airlines and passengers."
When asked if the changes will prove effective, it was mentioned that the maximum fine of $10,000 will wipe out any profits from abusing slots to operate a flight.
Well, at least we now know flight delays will be minimised. Hopefully.
---
Always quarrel with your bae? Then you need to watch this video and learn this trick on how to resolve arguments without any compromise or apology (and also subscribe to Goody Feed YouTube channel):
This article was first published on goodyfeed.com
Read Also
Featured Image: ESstock / Shutterstock.com + Namart Pieamsuwan / Shutterstock.com
This Singapore love story set in the 90s shows you why you should never wait for tomorrow. Watch it without crying: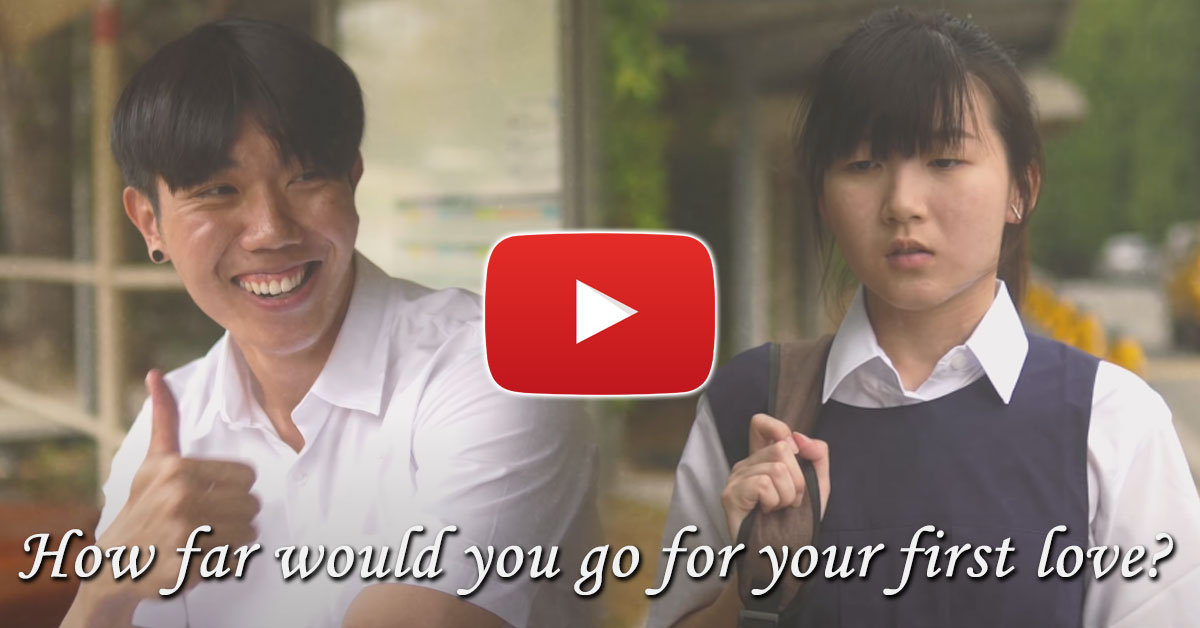 ---
Advertisements
---
Enjoyed this article because it's both informative and entertaining? If so, you should download the Goody Feed app so that you won't miss out on any articles, as there are app-exclusive contents as well! Also, join our Telegram channel if you use Telegram often!
Latest & Popular Articles You Must Not Miss:
---
Advertisements
---
---
Advertisements
---
Our Most Popular Videos You Must Not Miss:
---
Advertisements
---
This Singapore love story set in the 90s shows you why you should never wait for tomorrow. Watch it without crying: