---
Advertisements

---
Everyone knows that when you want a good Instagram picture, you need to scour the area for a good backdrop and then strut an elegant pose.
This time around, we have a bunch of Honda Civics from 1992 and 1996, which are apparently collectors' edition for those who car-speak, and they decided to hog up an entire road to set up a car photoshoot.
An Ill-Advised Photoshoot
The photoshoot took place in a seemingly empty Slime Road underpass that leads to Kheam Hock Road.
It happened on Saturday, 26 March, though it's unknown what time it occurred.
From the photos uploaded onto SG Road Vigilante, it appears that the Honda Civic drivers/owners spent quite a bit of time there, manoeuvring their modified Honda Civics into different positions and taking gratuitous photos of chunks of metal.
Some of them were even seen holding their children.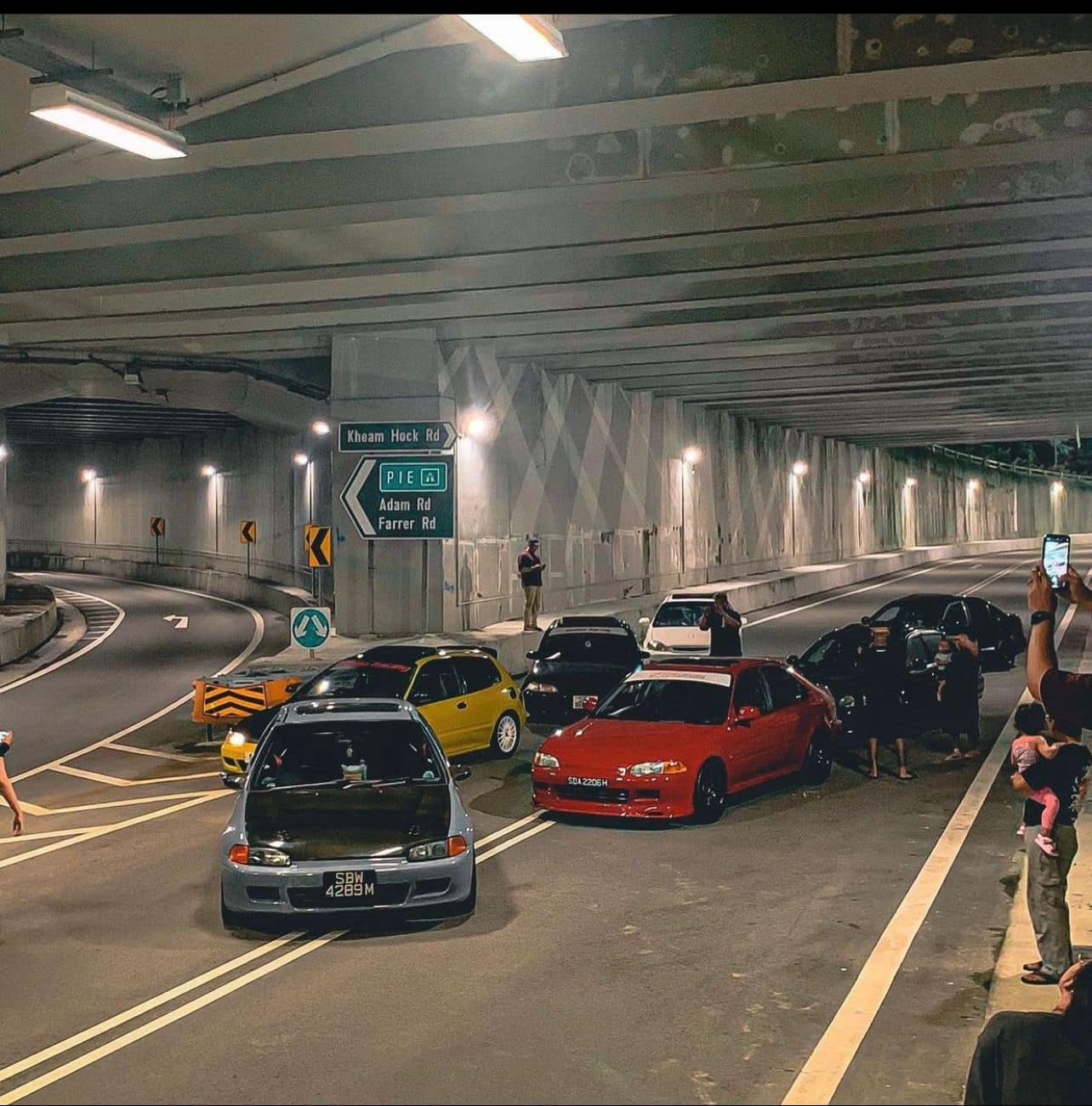 True to Singaporean form, the Honda Civic drivers were lambasted for taking up the entire road, even if it was empty at the time, and it pulled the police into the picture.
These Honda Civic drivers are currently under investigation.
And for the cherry on top?
There's a picture where the cars are all lined up perfectly in parallel parked formation, flaunting their shiny varnishes and matte black car plates.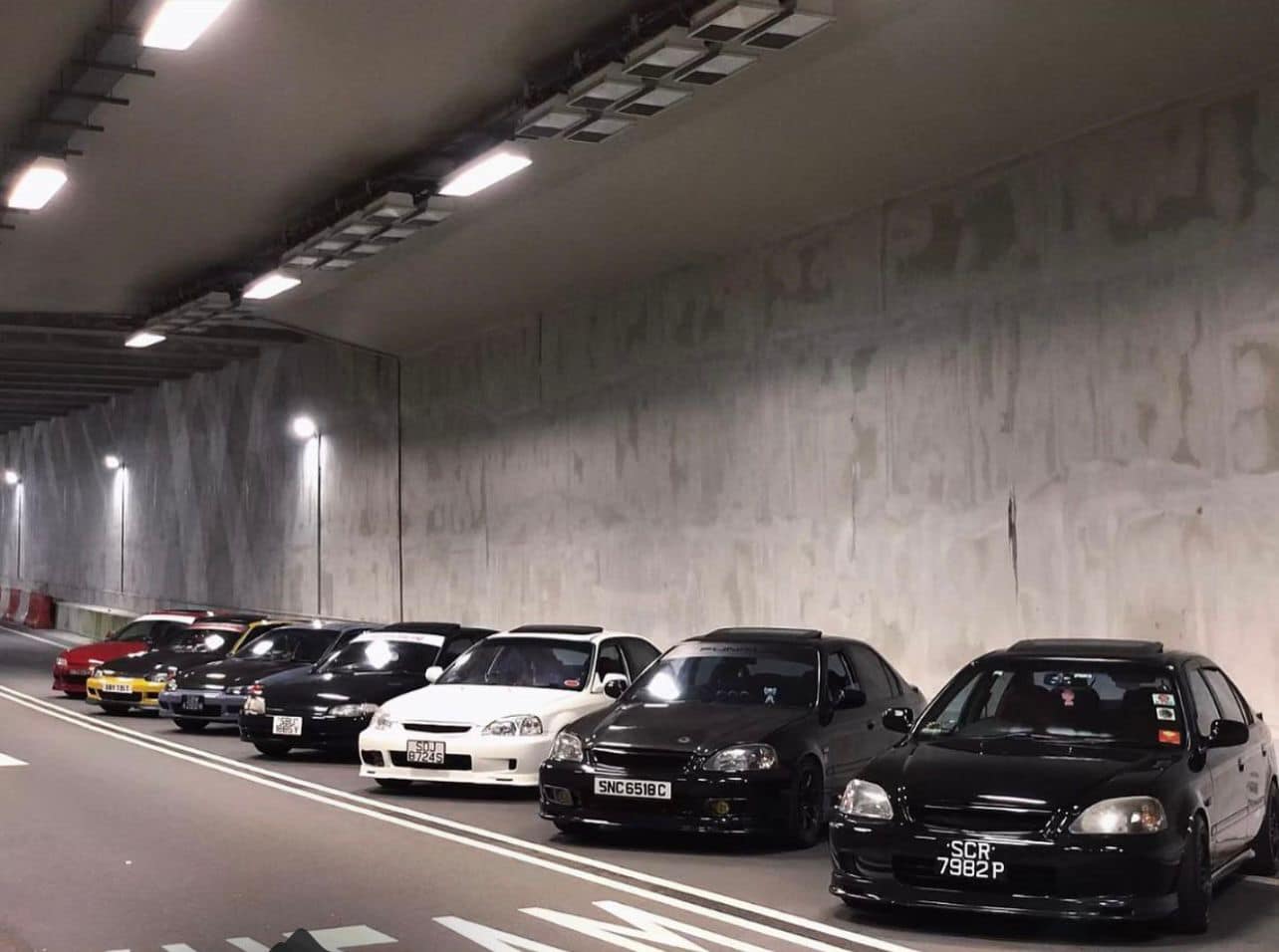 I can't imagine tracking down those drivers will take very long.
Also, was the person who exposed them part of the photoshoot, because these pictures are awfully close-up?
A List of Cars Jamming Roads
Last month, a van driver jammed up the traffic in a carpark in Ang Mo Kio Avenue 10 by parking in front of the other incoming vehicles.
Just two days before the Honda Civic photoshoot, a Rolls-Royce Phantom held up the entire traffic of a one-way lane in Tiong Bahru because the driver perceived that he couldn't drive past the hulking BMW that was jutting out slightly from the parking lot.
Reportedly, more than 20 cars were held up as the Rolls-Royce driver argued with another pedestrian for more than 10 minutes. The pedestrian filmed a part of the argument too, and uploaded it onto Facebook, letting the netizens be the judge of who was being the unreasonable one.
Honda Civics and Rolls-Royces are nice and all, but we prefer to save our admiration for the cars' exterior and interiors for a car show, instead of having to glare at them irately through a car window.
The parking lots on 58 Seng Poh Road, Tiong Bahru, have since been removed, and the lane has been closed off from cars to give pedestrians a wider footpath.
The Tiong Bahru Estate has warned that traffic will be slower in the neighbourhood due to the closure of some roads. Please be patient and don't honk unnecessarily.
In any case, if you ever want to do a car photoshoot, get a road permit or find a place that actually offers such services instead of taking up the whole road to satisfy your material vanity. 
Read Also:
Featured Images: Facebook (SG Road Vigilante)
---
Advertisements

---