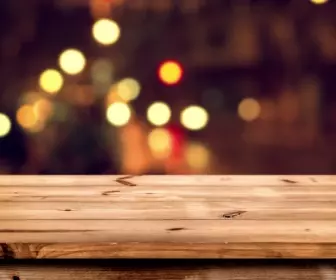 Dear reader, I have two questions for you.
Question one: Do you have any plans this Christmas Eve?
Question two: Are you a Jackson Wang fan?
---
Advertisements

---
If your answer was "yes" to both questions, you can forget about your Christmas Eve plans because Jackson Wang will be hosting a Christmas countdown party at Marina Bay Sands (MBS).
Time to clear your schedule, am I right?
All the Juicy Deets
The K-pop idol, who rose to fame as a member of GOT7, is currently embarking on his first solo world tour titled "Magic Man", named after his newest album.
He will be holding his concert in Singapore on 23 December 2022.
---
Advertisements

---
View this post on Instagram
If that's not enough, he will be hosting the afterparty for his concert on 24 December 2022.
The party will be held at the infinity pool at MBS at 10 pm. From 25 December 2 am onwards, the party will move downstairs to Marquee nightclub.
You can get your tickets now for $388 on Marquee's website.
Throwback to His First Party in Singapore
On 6 August 2022, Wang actually held a party in Marquee where tickets sold for $60 (women), $80 (men) and $200 (expedited tickets).
Needless to say, they were sold out within a day.
Some fans who really wanted to party with him but didn't manage to get tickets turned to resellers on Carousell out of desperation, where resellers were selling tickets at ridiculous prices.
The prices for his upcoming Christmas countdown party will eat a way bigger hole into your wallet as compared to his first party. Perhaps you should buy your tickets now before the resellers buy them all.
---
Advertisements

---
Join our Telegram channel for more entertaining and informative articles at https://t.me/goodyfeedsg or follow us on Twitter : https://twitter.com/goodyfeed
Fanfiction Becomes Reality
Wang definitely knows what he's doing.
For those who aren't on that side of the internet, let me enlighten you.
Fanfiction that include Wang often depict him hosting an afterparty and falling in love with the main character, who is more often than not a projection of the reader a.k.a Y/N (Your name).
Don't believe me? Just search up "Jackson Wang" on Wattpad or Archive of Our Own (AO3) and see for yourself.
Many fans have been quick to point out that Wang's parties are fulfilling this fanfiction trope and find the resemblance hilarious. 


Not that it matters, they're just happy to be given the opportunity to party with him. 
Some non-Singaporean fans on Twitter who have caught hold of Wang's party in Singapore even hope that he'll host one in the other countries that he tours. 
---
Advertisements

---
After all, partying with your favourite celebrity is definitely on the bucket lists of many, not to mention in a location with a beautiful view.
What's there not to love? Grab your tickets before they are sold out!
And if you can't be there, you can still support him by streaming his new music video "Come Alive".
Read Also:
Featured Image: Marquee; Marina Bay Sands Singapore