---
Advertisements

---
Whenever someone mentions Batman, one of the first few things that comes to mind would be his raspy and distinctive voice.  
The owner of this iconic voice, Kevin Conroy, died on 10 November after a short battle with cancer.  
A Brief Rundown of Conroy's Career
Did you know that Conroy initially kick started his career on stage?
The 66-year-old actor began his stage career following in both New York and at the Old Globe Theatre in San Diego, playing Hamlet at the 1984 New York Shakespeare Festival. 
After that, he took on roles in several television shows like Dynasty, Tour of Duty and Ohara.  
His voice acting career began as he voiced the caped crusador in Batman: The Animated Series, which aired 85 episodes from 1992 to 1996.  
Following this, he eventually gave voice to the Dark Knight in nearly 60 different productions, including 15 films and more than 15 animated series spanning nearly 400 episodes.  
It would be better to say that Conroy morphed into Batman with his dedication to this role for nearly half of his life.  
Conroy also voiced Batman in the video games and was featured as a live-action Bruce Wayne in the Arrowverse's Crisis on Infinite Earths event from 2019 to 2020.  
Tribute to a Memorable Actor
Tributes to the actor poured out after news of his death was unveiled to the public.  
"Kevin was perfection," said Mark Hamill, who voiced the Joker opposite Conroy's Batman. "He was one of my favourite people on the planet, and I loved him like a brother. He truly cared for the people around him – his decency shone through everything he did. Every time I saw him or spoke with him, my spirits were elevated." 
---
Advertisements

---
Paul Dini, one of the animated series' producers, paid tribute to Conroy with a tweeted image of Batman looking over Gotham City's skyline.  
— Paul_Dini (@Paul_Dini) November 11, 2022
Dini said in a statement, "Whether in the recording booth giving it his all, or feeding first responders during 9/11, or making sure every fan who ever waited for him had a moment with their Batman. A hero in every sense of the word. Irreplaceable. Eternal." 
In fact, when he was volunteering as a cook for the firefighters and rescue workers, one person recognized him as the voice of Batman and told everyone Batman was making their dinner.  
It was the first time anyone there started to smile and laugh.  
Conroy also frequently appeared at fan conventions, "greeting fans with the same warmth, respect and enthusiasm they reserved for him," Warner Bros. Discovery said. 
The Story Behind the Voice
Conroy's voice had so much connection to his personal life and the way he grew up. He described his own father as an alcoholic and that he had family issues when he was in high school.  
This led to him pouring those emotions into the 1993 animated film, Mask of the Phantasm, which focused on Bruce Wayne's unresolved issues with his parents.  
Earlier this year in June, Conroy wrote a comic called Finding Batman for DC Pride, where he reflected on his experience voicing the character as a gay man.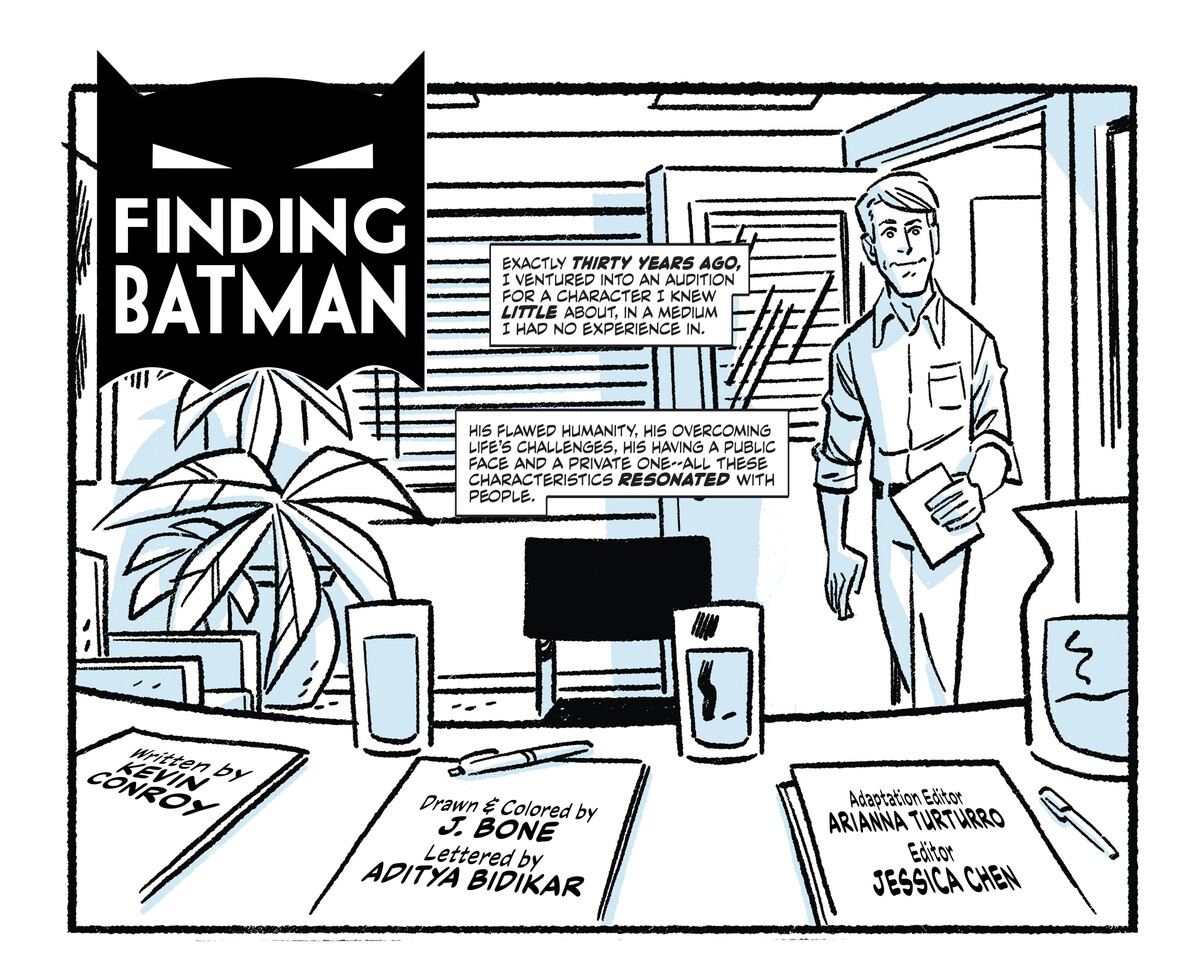 DC has now made it available for free to read online in honor of Conroy.
The voice that emerged from Conroy for Batman, he said, was one he didn't recognise—a voice that "seemed to roar from 30 years of frustration, confusion, denial, love, yearning". 
---
Advertisements

---
"I felt Batman rising from deep within," he said. 
Read Also:
Featured Image: eurogamer.net

Singapore has nearly 6 million people now,and there's a big problem. It's not about overcrowding; it's something more serious:
Read Also: