---
Advertisements

---
With it being the seventh month, some pretty spooky things are happening.
Social media personality Naomi Neo decided to participate in the spooky season last week by pranking her four-year-old son using a ghost filter on TikTok.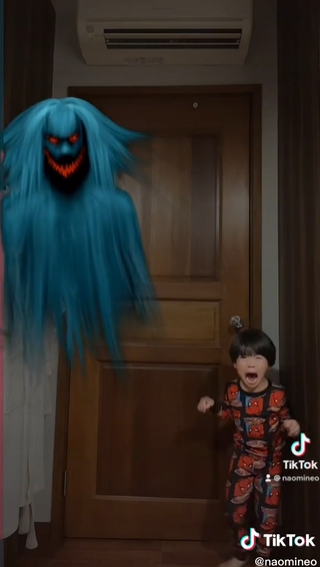 The video depicts Naomi and her husband standing behind an unsuspecting Kyzo, before quickly turning to leave the room, and locking the door behind the poor boy when the filter comes on.
He breaks into tears, after unsuccessfully escaping from the "ghost" and its maniacal laughter.
Some netizens took issue with this, seeing it more as a "traumatising experience" for Kyzo, rather than a "funny prank".
A psychiatrist at Gleneagles Specialist Medical Centre even told 8world that this kind of prank would likely cause short-term effects, like nightmares or fear of similar situations.
For a small number of children, it could potentially cause long-term trauma.
One user shared about their own experience of this under the video:


Naomi Posts Subsequent TikTok Addressing the Backlash
Since the video had garnered over 22 million views, Naomi got her fair share of criticism on her parenting skills.
In a bid to prove that Kyzo had recovered fully from the episode, she posted another TikTok video yesterday (15 August), with Kyzo.
She wrote in the video, "I think everyone has their own ideas of parenting and how each child learns is different. I would never do anything to deliberately hurt my own child(ren)."
---
Advertisements

---
She also addressed the people who commented on the original video, by saying, "Appreciate the advice, but let's not tell a mom/dad what works best for their kids."
In the video, her husband can also be heard asking Kyzo, "Is [the ghost] real or fake?"
"Fake," Kyzo replied.
The child then began smiling throughout as he and Naomi rewatched the now viral video of him being pranked.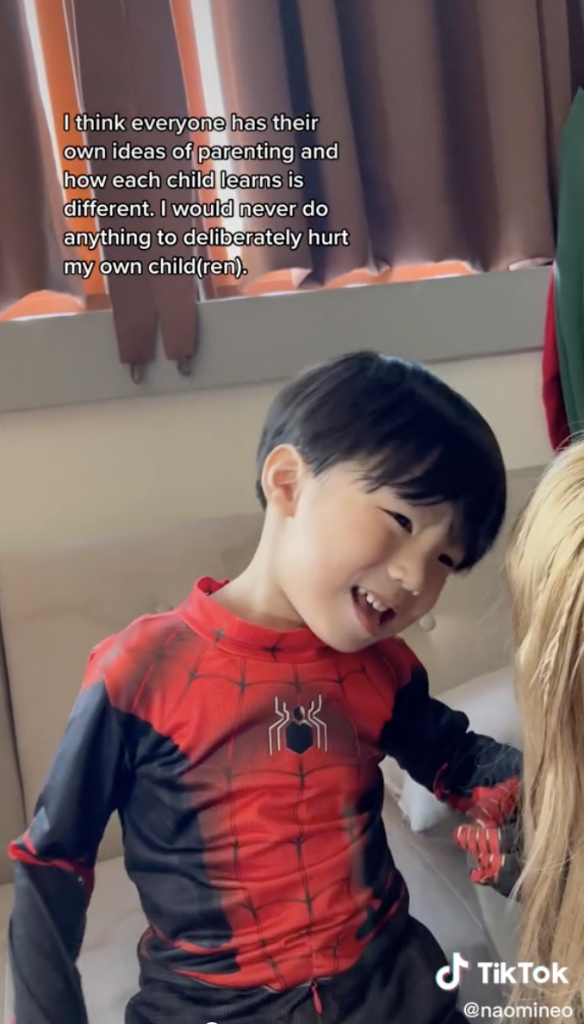 He then goes on to say: "I still want to see [the ghost] next time."
I'm sorry, wha-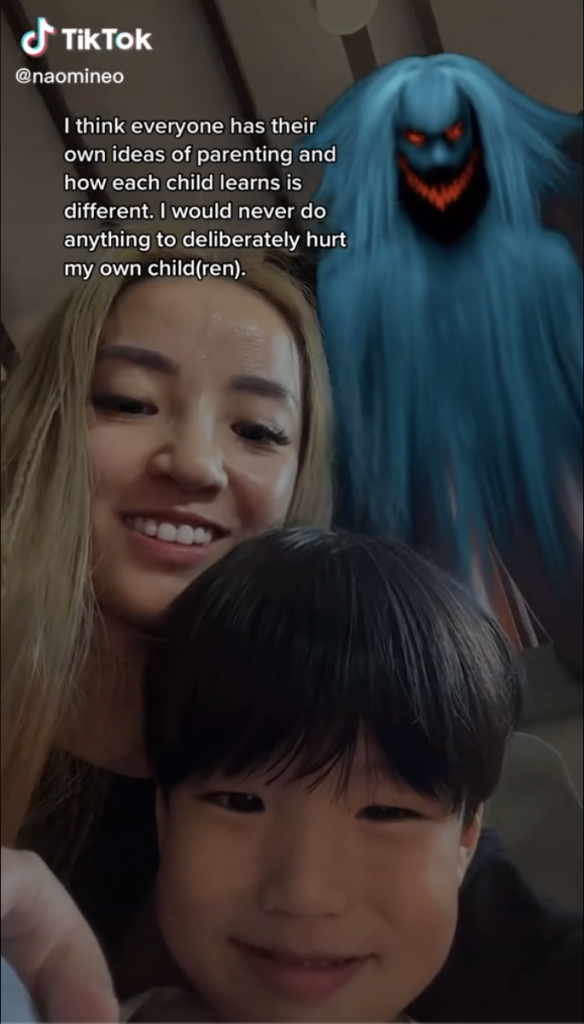 Well, clearly the kid has a thing for horror.
As per Kyzo's request, Naomi shows him the filter once again, and to the relief of netizens, no fear can be detected in his eyes.
What a champ.
We're guessing their next family outing will be to this year's USS Halloween Horror Nights, then?
---
Advertisements

---
Read More:
Featured Image: TikTok (@Naomineo)

Singapore has nearly 6 million people now,and there's a big problem. It's not about overcrowding; it's something more serious:
Read Also: