---
Advertisements

---
Due to the line-up of upcoming infrastructure projects, the blocks near Woodlands Checkpoint will be reclaimed, and ORTO the leisure park in Yishun and the old Paya Lebar airbase will be shutting down so it can be transformed for residential use.
Unfortunately, the popular Riders Café at Bukit Timah has announced its closure come February 2023 to accommodate a worksite that is part of the tunnelling works for the Cross-Island Line.
Readers, you're probably thinking: Singapore still have ground to dig meh?
Apparently, the small island does.
Riders Café Closing Down at End Feb 2023
Riders Café is one of the few unique eateries in Singapore: it is housed in a colonial-era building amidst the natural greenery, ventilated by the large open windows that allows the cooling winds to flow through the premises.
Besides the great view of the rising and setting sun, the café looks out to a stable-side view of horses from the Bukit Timah Saddle Club.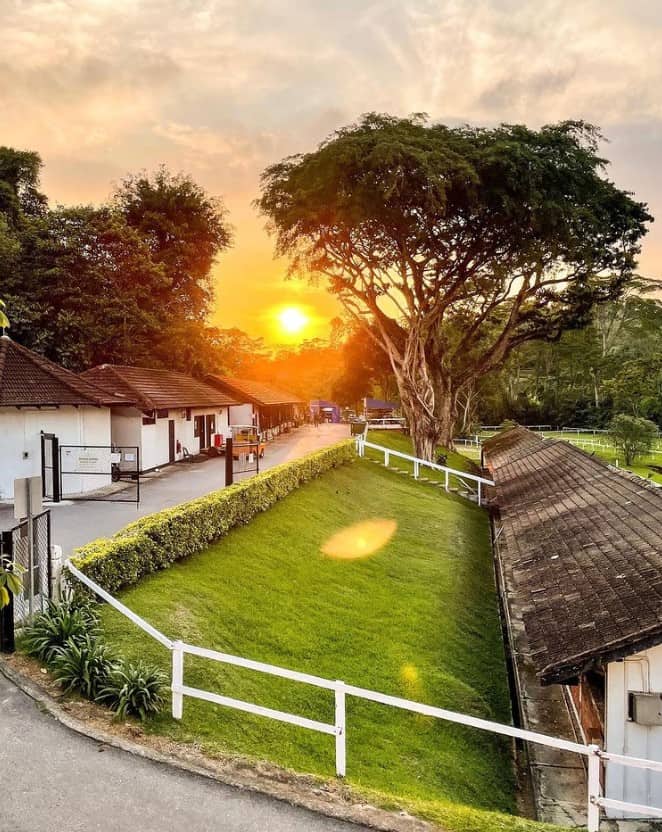 The café offers signature dishes like its Riders Burger, Bone-in Pork Chop, and its decadent chocolate cake that is served with a scoop of vanilla ice cream.
On Monday (2 Oct), the restaurant's co-owner Jan Yeo announced Riders Café's closure with a long statement.
Despite Riders Café's 15-year-long success, Yeo writes that the continuity of the restaurant has always been a point of speculation and uncertainty because even Bukit Timah Saddle Club, the owner of the property, was not sure how long they would be able to stay.
The restaurant's first lease in 2007 was set for three years.
Back then, Ms Yeo thought that Riders Café would just be a "short fling", a means to draw people to this scenic space in Bukit Timah, but this venture stretched out from three years to 15, and even led to a career change for her.
"I will be sharing stories through these last 15 year of our journey, the joys and tears of the rollercoaster life as a restaurateur," Ms Yeo adds.
While reluctant to part, Ms Yeo said that Riders Café had a "good run" and encouraged both old and new patrons to come and visit the restaurant before it closes.
Reservations for Riders Café can be made via Chope as well.
Riders Café is located at 51 Fairways Drive, and it is open from 8am to 9pm on Tuesdays to Sundays.
For more details about the restaurant, visit their website.
Future Plans
Although Riders Café has to vacate its Bukit Timah location by early 2023, the business will not be closing down.
It will be moving into its new home in Woodlands.
Furthermore, Ms Yeo and her business partner Willa Wong own a seven-year-old American-style barbeque restaurant called Red Eye Smokehouse in Jalan Basar.
Earlier this August, the pair opened a cocktail bar next to the BBQ restaurant called Rex.
---
Advertisements

---
Read Also: 
Featured Image: Facebook (Riders Cafe)

Fresh grads, you don't need any experience to earn up to $4,200 with this "secret":
Read Also: