---
Advertisements

---
Since the pandemic, technology has seemed to advance rapidly and changed our lives. From needing to travel an hour from Jurong to Tampines for a business meeting, to needing just 30 seconds via Zoom.
However, unexpected things can happen sometimes, such as being distracted by your wife crawling across the room.
No joke here. 
Video of S'pore Wife Crawling to Avoid Being Seen in Husband's Video Call Went Super Viral
A TikToker by the username of @shutzyy, was seen crawling across the room while her husband was having a Zoom meeting.
The woman wanted to retrieve her watch from the other side of the room but did not want to interrupt her husband.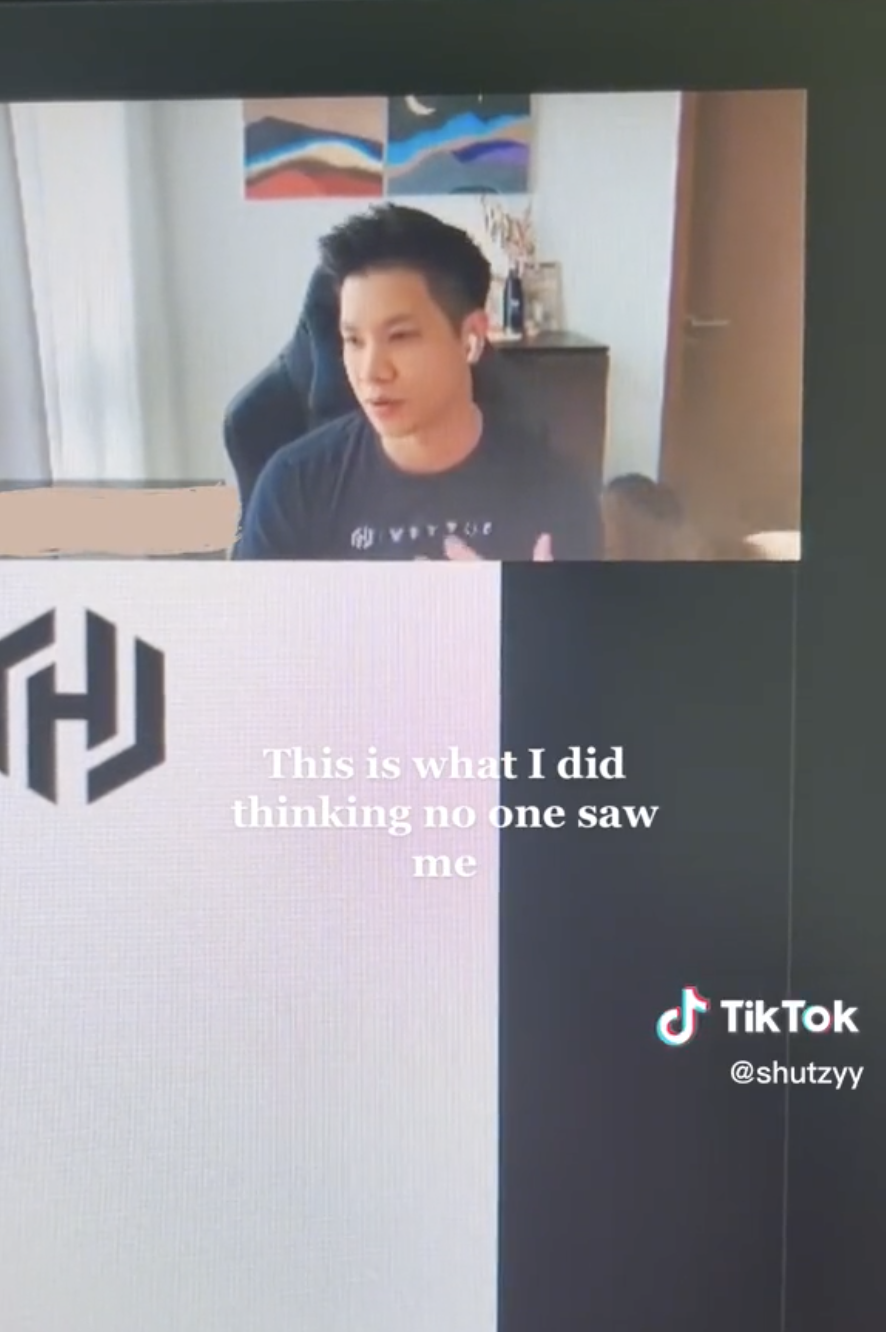 As a result, she decided to crawl across, thinking nobody would see her.
If she is not an action spy from Mission Impossible, it would be quite a pity. 
It is unknown if the clients on the Zoom meeting saw her, but her husband certainly did.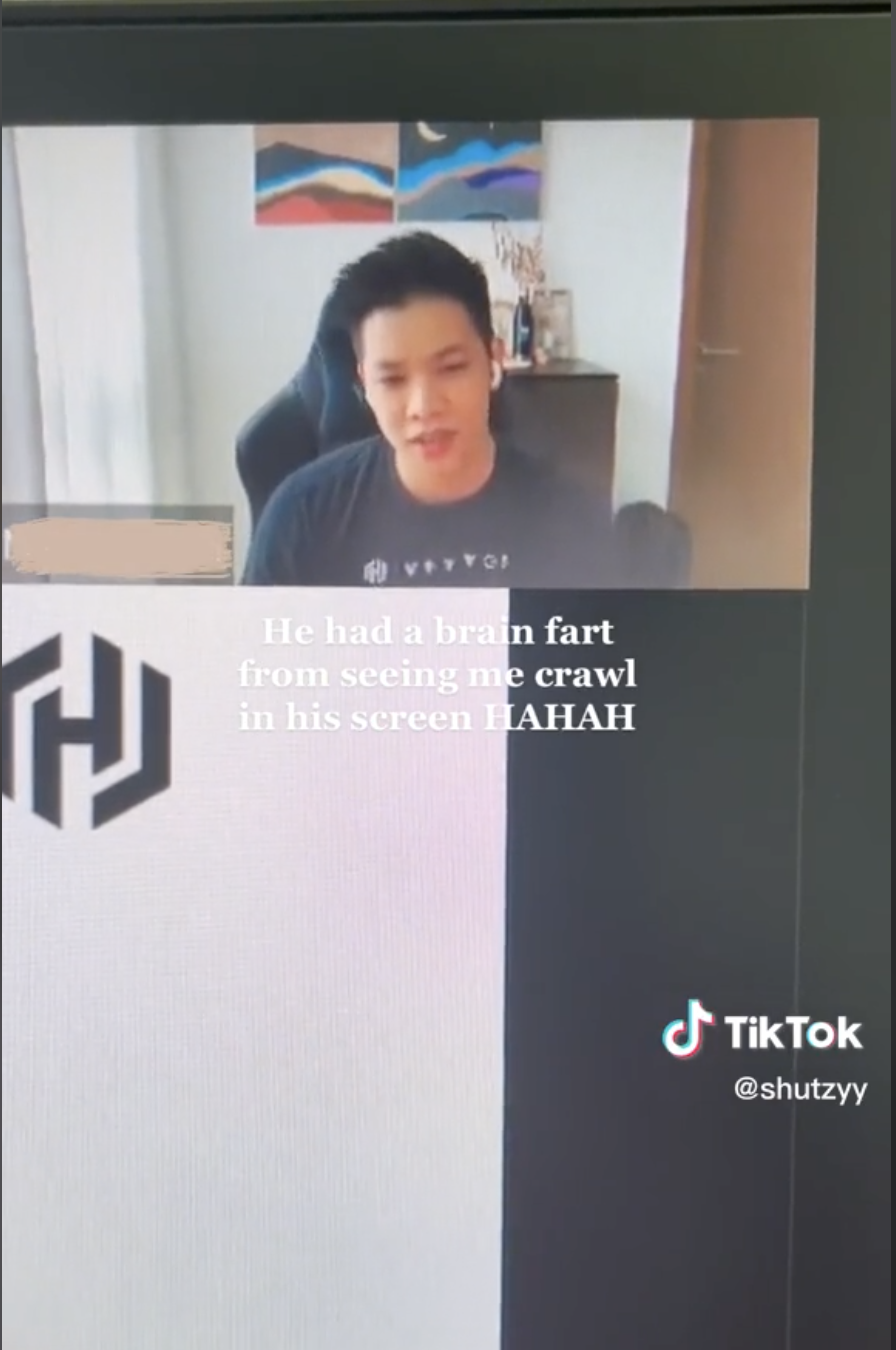 Although he maintained a straight face throughout, we could see how hard he tried to hold his laughter in.
Join our Telegram channel for more entertaining and informative articles at https://t.me/goodyfeedsg or download the Goody Feed app here: https://goodyfeed.com/app/ 
However, at some point, after his wife crawled into the room, he stuttered and momentarily lost his train of thought. 
---
Advertisements

---
The video has garnered over 628,000 views, 30,400 likes and 219 comments within four days.
Reactions from Netizens 
If you think this woman is the first person to do such things, apparently not.
Some TikTok users shared how either they have done something similar or how their loved ones had.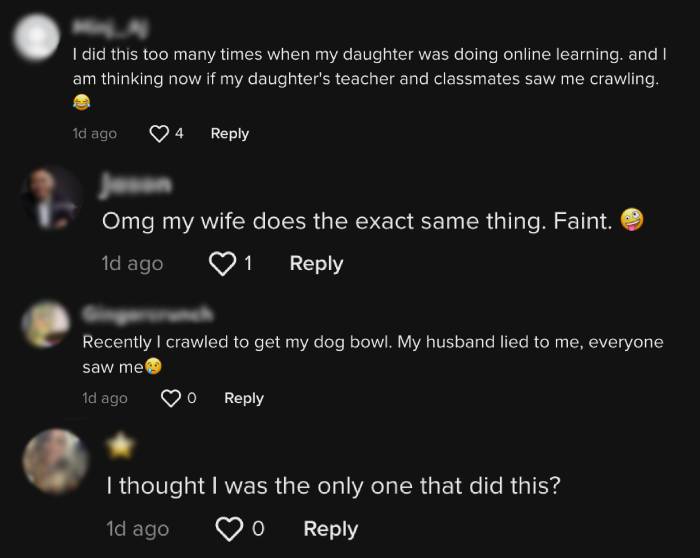 One TikToker even commented how her husband lied to her, saying nobody saw her, but the truth is everyone did.
Others said they admired the man for not losing his cool and maintaining a poker face as they would have laughed.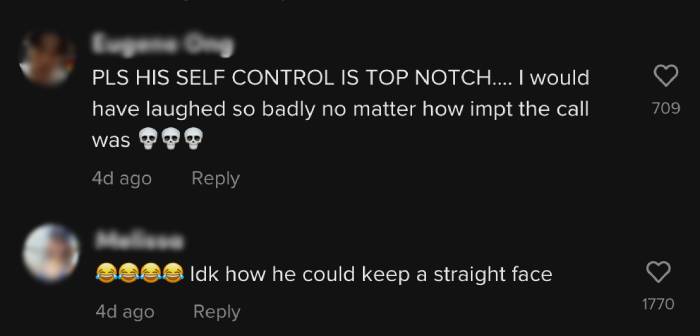 Someone, on the other hand, said that this whole video was staged.

However, the woman replied by saying that recording Zoom videos are common for work presentations.
She also added that the commenter "couldn't relate", ouch. 
Similar Incidents in The Past 
In 2017 (way before the Zoom life we're used to), a viral video of a BBC News reporter was posted on YouTube. The video has garnered over 54 million views and 770,000 likes.
When being interviewed, his child pushed open the door and danced into the room.
---
Advertisements

---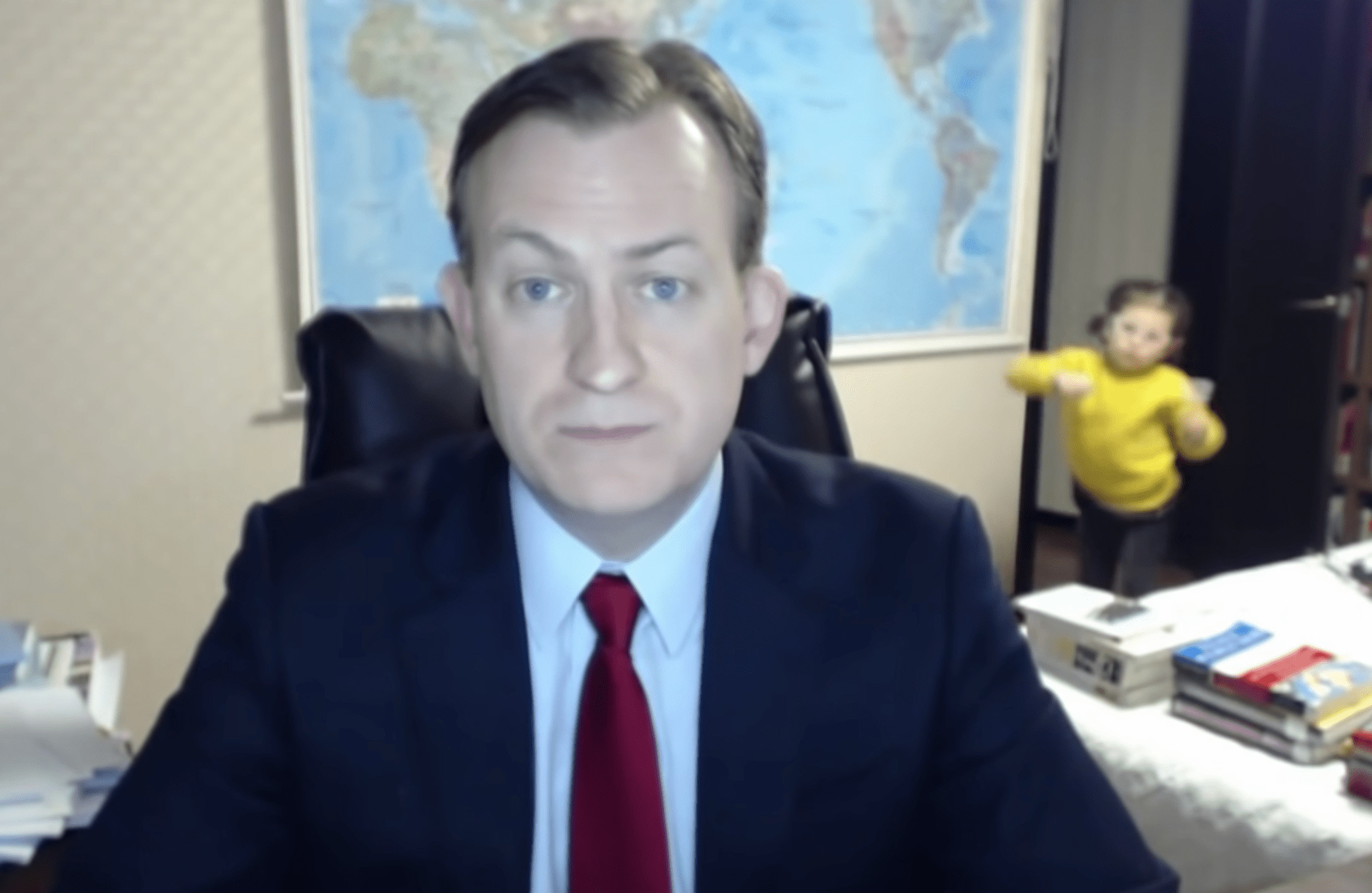 His interviewer replied, "I think one of your children just walked in."
The reporter then tried to push his daughter away gently, but just then, his younger toddler walked into the room with a baby walker.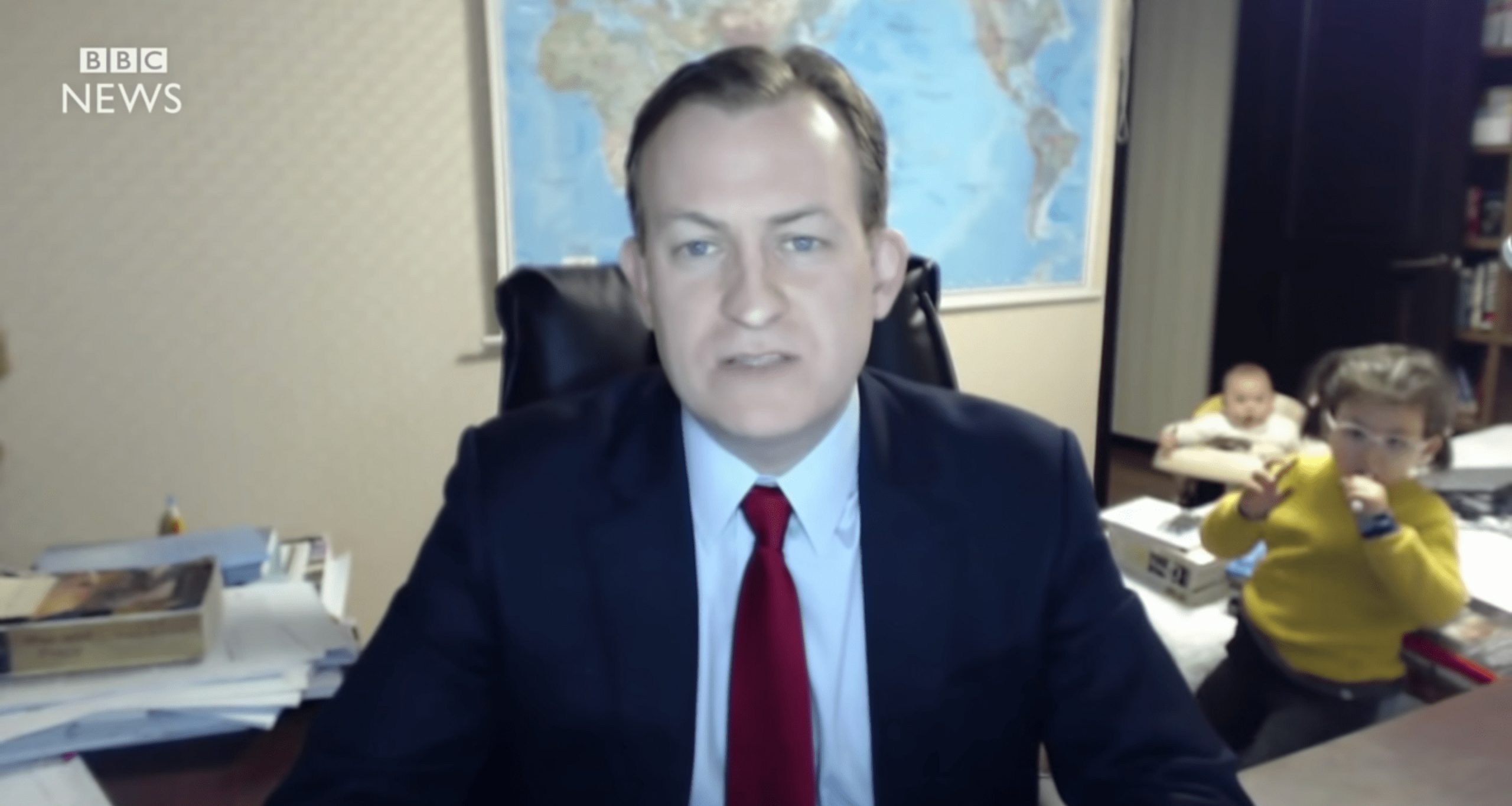 If you think it cannot get any worse, wait till you see how another lady ran into the room and brought the kids out.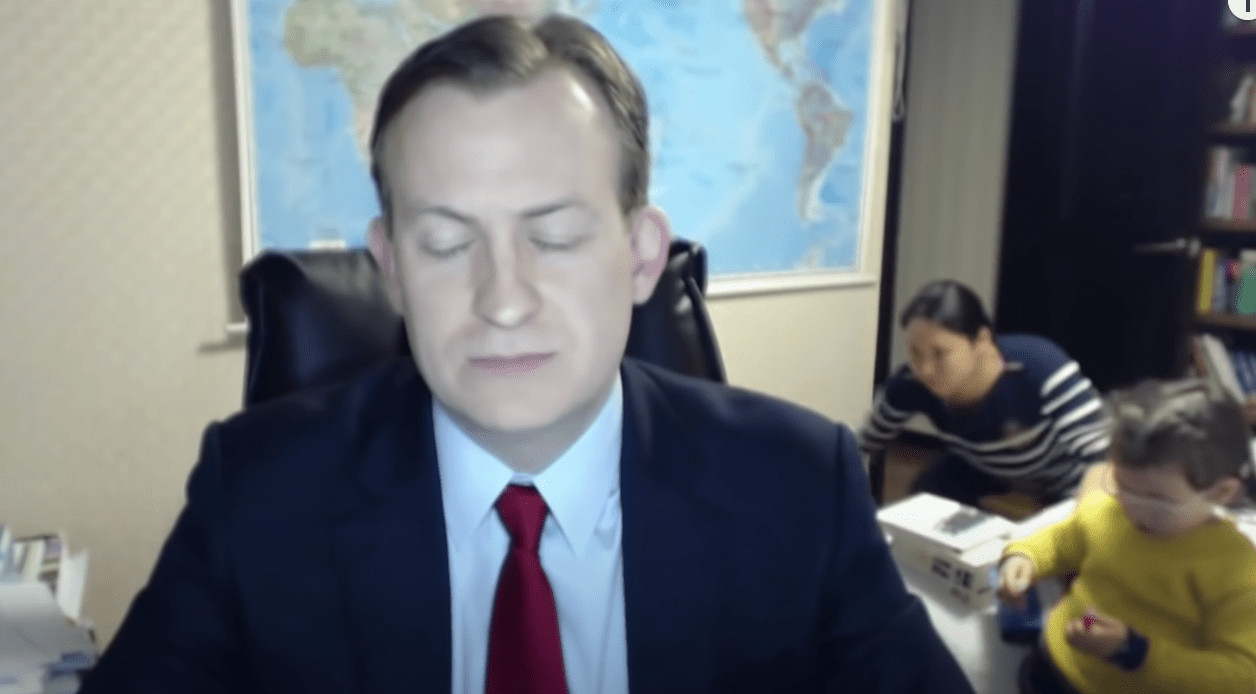 You can imagine the reactions of millions of people watching the news that day. 
Read Also:
Featured Image: shutzyy / TikTok.com

Your parents are wrong: MSG (Monosodium Glutamate) is good for you (sort of). Here's the truth:
Read Also: