Two words that should never go together are "budget" and "clinic".
When it comes to cosmetic or medical procedures that put your appearance or health in jeopardy, skimping out and going for the cheap stuff is always risky business.
Some people have to learn this the hard way, such as in the case of a Thai woman whose botched tattoo job left her with four eyebrows.
Tattooist Flees after Botching Woman's Eyebrows
According to The Sun, a 32-year-old Thai woman by the name of Nipapron Meeking had gone to a shady hole-in-the-wall clinic located in Rayong province for an eyebrow tattoo session last year.
"I remember planning a trip with my friends and wanting new eyebrows to look pretty," she explained.
Upon heading to the shop a friend suggested to her, she paid the tattooist 1,500 THB (S$57) to get her eyebrows permanently tattooed and that's when the nightmare began.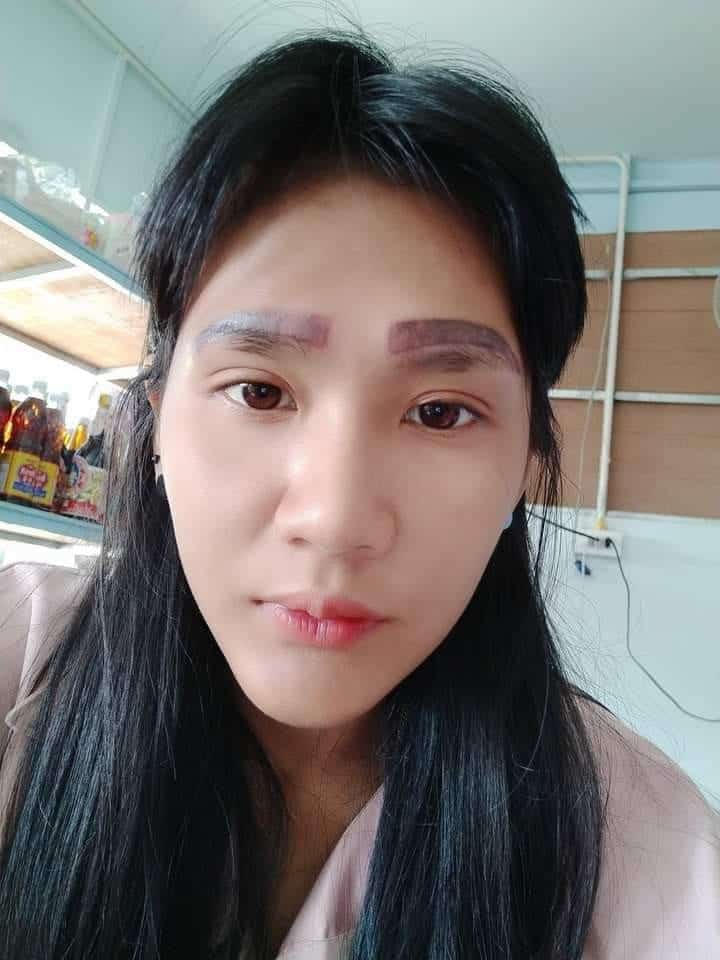 I mean, the tattooist had clearly either never done this before or had some sort of a personal vendetta against Nipapron because she ended up with two extra brows on her forehead that were grossly misaligned with her natural brows
But the worst was yet to come.
"I looked in the mirror and was speechless," she recalled. "I then confronted the artist and they promised to fix their mistake and remove the extra tattoos." However, when Nipapron went back to the shop the next day, she realised that it had closed down.
She was also unable to contact them anymore.
Tattoo Artist Reaches Out to Fix the Tattoo for Free
There are some people that just feel like angels sent from heaven when you're in dire need of help.
A kind artist, upon hearing of Nipapron's unfortunate predicament, decided to reach out to her and offered to help her fix the botched job for free.
Previously, Nipapron had previously gone to different artists in search of one who could help her rectify the situation, but none of them were able to do it.
"I didn't know what to do and mostly kept inside the house because it really affected my self-confidence," she stated.
Thankfully, the tattoo artist, Pattawee Phumkasem, heard about her story and reached out.
Although the procedure would've cost Nipapron 15,000 baht (S$577.34), he was willing to render his services to her for free.
The artist has since removed the tattooed eyebrows on Ms Nipapron's forehead, and she should be able to see the fully restored form within three months.
"I will have to remove the old ink and wait for it to fade before outlining the new eyebrows," he elaborated.
Nipapron expressed how grateful she was for the artist's kind actions, saying, "With this new artist, I can finally live a normal life."
I guess not having thick eyebrows is still better than making strangers wonder if they have double vision when they look at you.
Read More:
Featured Image: The Sun