---
Advertisements

---
What's the craze with pets nowadays? The smaller, the cuter, right? 
Well, one company has taken things to the next level, and people have mixed reactions. 
Local Pet Shop Sells Tea Cup Dogs
Originally from Japan, Tiara Pets opened its new outlet in Singapore.
Its specialty? Super small doggos. 
It has been in Japan for the past 14 years and has opened its first overseas branch in Singapore. 
The dog breeds they offer include Pomeranians, Chihuahuas, Yorkshire terriers, and Shiba Inus. 
Exactly how small are the small dogs? 
Well, they can be 50% smaller than their normal-sized counterparts and can weigh less than 1.8kg.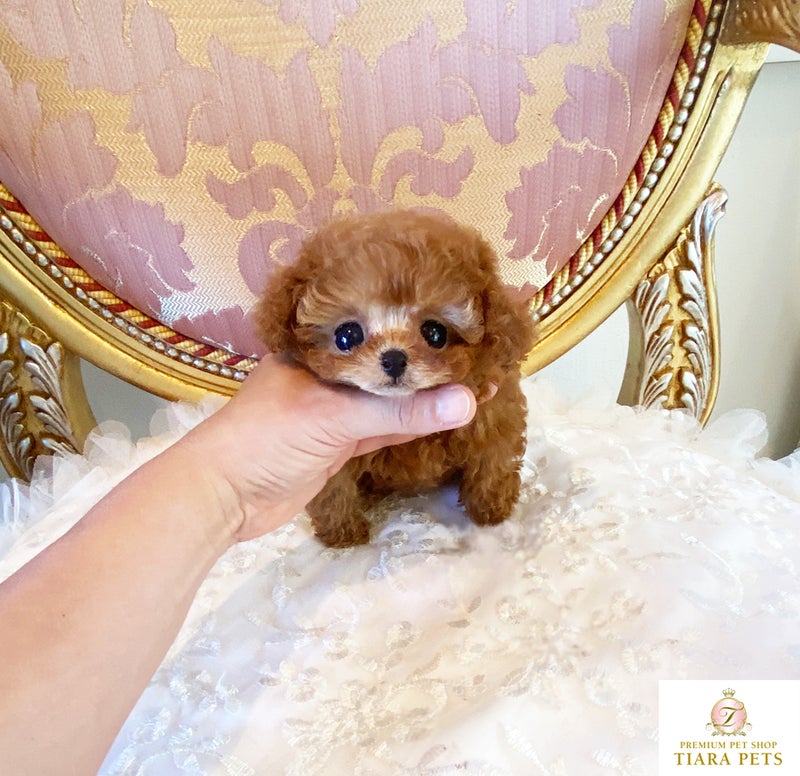 To put things in perspective, a normal Shiba Inu from Japan can weigh between 8kg and 10kg, but those at Tiara Pets only weigh 4kg. 
Apart from puppy-sized dogs, they sell pet accessories and plan to import kitten-sized cats in late December.
Tiara Pets imports their dogs from the top breeders in Japan, and each dog sells for around $8,000 to $12,000. 
Join our Telegram channel for more entertaining and informative articles at https://t.me/goodyfeedsg or download the Goody Feed app here: https://goodyfeed.com/app/
Mixed Reactions 
While these little bundles of fur look cute, many raised concerns about health issues and animal cruelty. 



Some also urged people to adopt and not spend so much money buying bred dogs. 

Even after all this, people still wanted to get their hands on these dogs. 

Speaking to The Straits Times, Dr Chang Siow Foong, group director of the Animal and Veterinary Service, said: "If they are interested in particular breeds or sizes, pet owners should be mindful of the health implications that could arise from the breeding of animals solely for aesthetic purposes, including miniaturisation." 
---
Advertisements

---
Lecturer in the diploma in the veterinary technology course at Temasek Polytechnic (TP) and resident veterinarian of TP Animal Clinic and Wellness added: "It will be good to educate the public to go for more robust breeding instead of just 'cuter' versions of healthy dogs."
"It will be heartbreaking in the end if you find out that your beloved puppy or kitten is ridden with health problems."
Maybe this would make people think twice before supporting such practices. 
Tiara Pets' Explanation
With all the backlash, Tiara Pets announced that in its 14 years of operation in Japan, it had not received any customer complaints. 
Also, they clarified that the pet selection process is rigorous, and only about 5% of the dogs presented by Japan's top breeders get chosen. 
At the end of the day, it's about the love and care we give them, they said. 
---
Advertisements

---
Would you get one of these dogs? 
Read also:
Featured Image: Tiara Pets

Fresh grads, you don't need any experience to earn up to $4,200 with this "secret":
Read Also: