---
Advertisements

---
On the night of 21 August, Facebook user Zdhnray Mohammad complained about how a taxi driver dropped his wife and two children off at Toa Payoh instead of Yishun.
Mr Mohammad alleged that the taxi driver, Lim Chye Beng, refused to follow his wife's instructions on the route to take, was unreasonable about the price, and was completely uncaring about the mental states of his heavily pregnant wife and sobbing toddlers when he dropped them off at Toa Payoh.
It should be noted that the taxi driver was ways off the destination.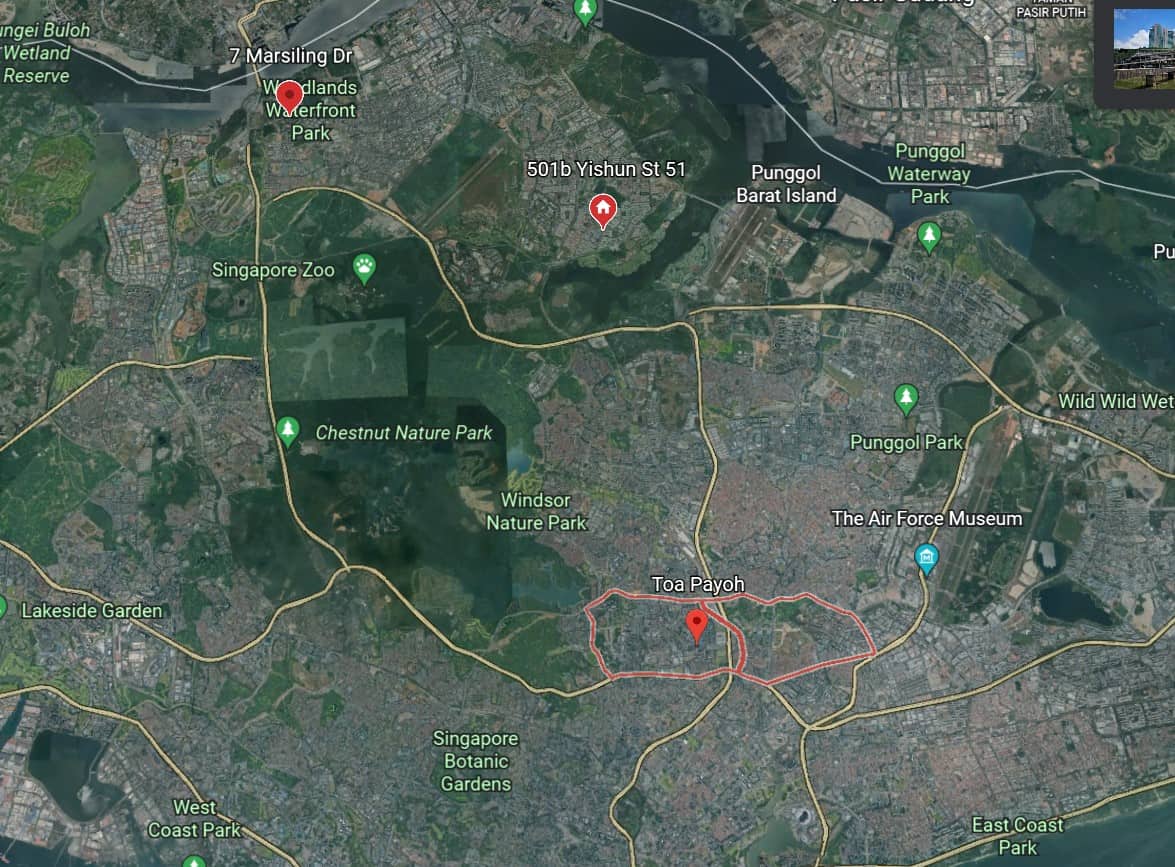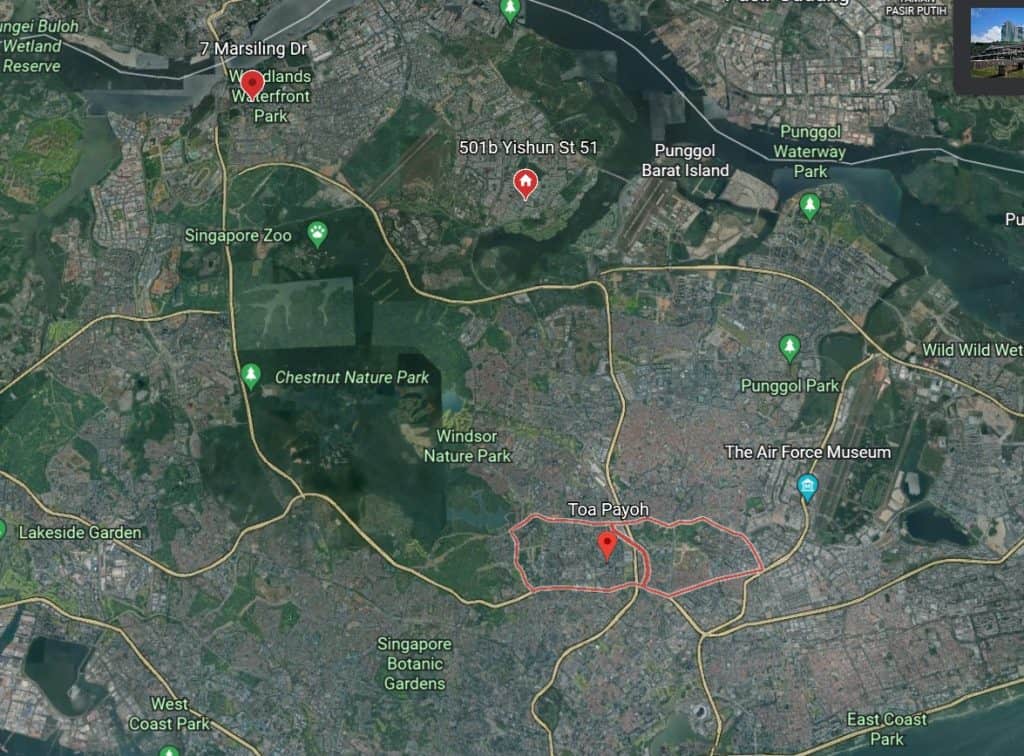 Mr Lim has since stepped forward to give his side of the story.
He claimed that Mr Mohammad's wife had used foul language against him, thus causing his blood pressure and the general discomfort in his body to rise.
Out of consideration for their safety, he stopped to rest.
The Inciting Incident
According to the Facebook post, the incident happened around 9:54pm on 21 August.
Mr Mohammad booked a taxi for his wife and two children with the Zig application, and they were supposed to travel from 7 Marsiling Drive to Block 501B Yishun Street 51.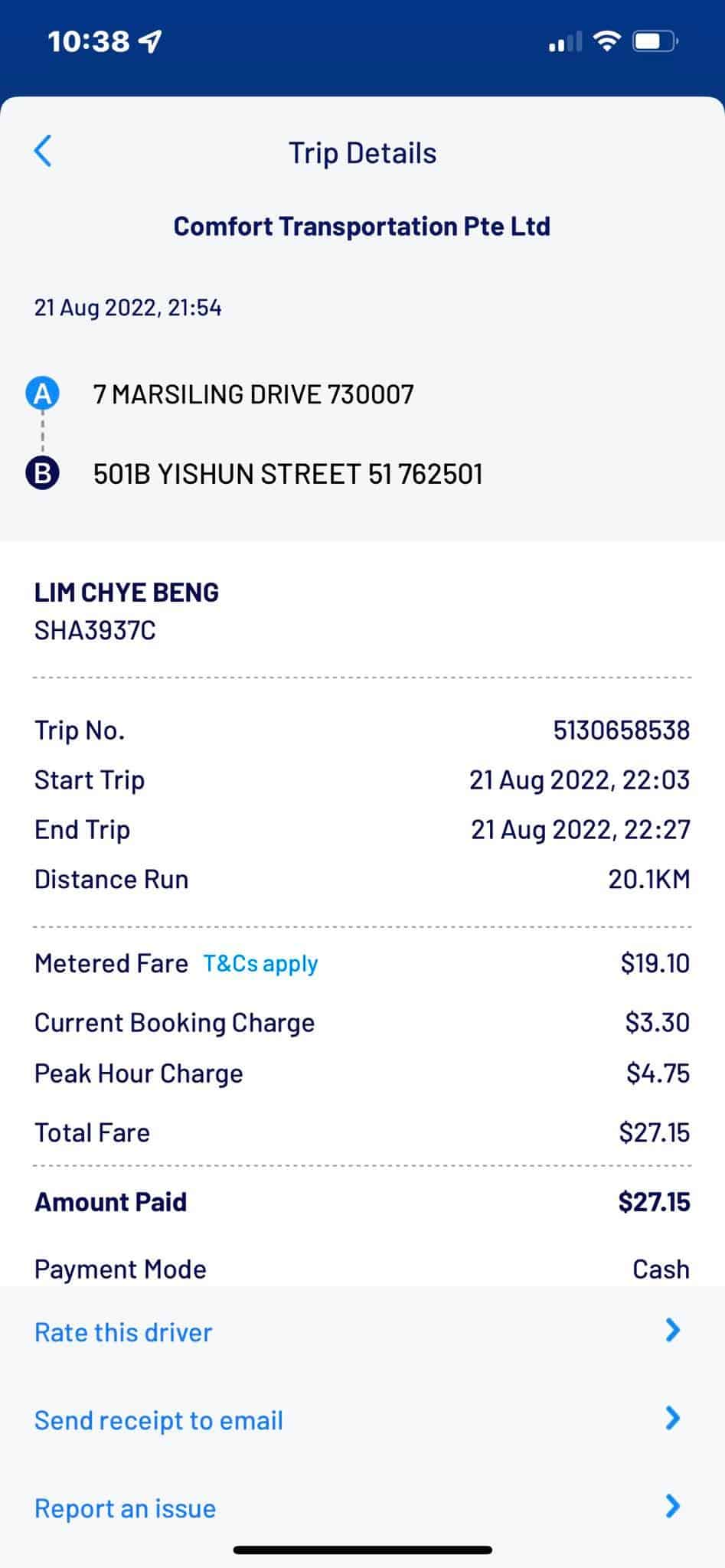 The first disagreement was regarding the route to take: the wife wanted to travel via the Bukit Timah Expressway (BKE) to Seletar Expressway (SLE) then turn into Mandai, while Mr Lim wanted to use the Central Expressway (CTE).
The wife got what she wanted in the end, so she turned her attention to her two toddlers.
However, the driver drove past SLE and started going towards the Pan-Island Expressway (PIE).
---
Advertisements

---
The wife checked the map and directions ahead, noting that they were going towards Lornie Road/Braddell, which was clearly wrong.
When she asked the driver why he was driving this way, the driver purportedly became defensive and lied to her, saying that they were heading towards Mandai.
Then their second argument occurred.
After the driver heard that Mr Mohammad's wife was only going to pay less than $20 for the trip—which she claimed was the usual fare for the distance between Marsiling and Yishun—Mr Lim allegedly threw a fit.
He said, "Like that I drop you off at Toa Payoh. You go take another cab, I don't want to drive you! I wanna go back home I stay in Toa Payoh. You are wasting my time and petrol."
Upon hearing this, the heavily pregnant wife started to have a panic attack and called Mr Mohammad for help.
Mr Mohammad and Mr Lim started to argue on the loudspeaker, with the former telling the latter to send his wife and children back to Yishun. Mr Lim refused.
Thus, the wife and two children were dropped off at a taxi stand in the Toa Payoh area, left to find another way to go back home.
Mr Muhammad further conveyed his disgust by saying that the experience has been "traumatic" for both his wife and two children, even going as far as calling it "inhumane" for Mr Lim to drop off a heavily pregnant woman who had to care for two crying toddlers at a different location than what was originally intended.
He ended off his post by demanding a refund and an explanation.
---
Advertisements

---
After the Facebook post went viral, Mr Lim was terminated by ComfortDelGro.
Going Off Course
The accused taxi driver has finally decided to come forward to clarify the situation. 
Apparently, he did follow the pregnant woman's suggestion and drove into BKE towards SLE.
By his account, he accidentally overshot while he was having a conversation with her, and she told him to turn around once she noticed his mistake.
Mr Lim explained that he could not turn around on a highway, and then he apologised, before suggesting that he would only charge her the standard fare even though he was detouring through CTE.
The wife responded that the usual taxi fare was $14, but Mr Lim thought that was impossible.
---
Advertisements

---
After all, flagging down a taxi costs $3.30, the metered fare for the first few kilometres was already at $4.10, and there is an additional $1 surcharge for peak hours. 
The current taxi fare was standing at $8.40, and they were not even at the final destination yet.
The standard taxi fare had to be $18 at least, by Mr Lim's estimation. 
Despite breaking down the price for the woman, she allegedly lashed out at him, saying, "I'm only giving you $14. It's your business whether you want to accept it or not."
In the end, the pregnant woman called her husband, who proceeded to curse and swear at the taxi driver.
---
Advertisements

---
The verbal conflict caused Mr Lim's blood pressure to soar, which was bringing him great discomfort, hence he chose to drop off the pregnant woman and the two children.
He explained to his passengers that he had high blood pressure and a heart disease, so he could not bring them to their destination. He needed to go back to take his medicine.
He admitted that he had overstrained himself, so it was his fault at first. 
However, Mr Lim insists that he did not argue with the couple at all once as they started to rant and scold him. 
He kept quiet the whole time, and feels that Mr Muhammad should have narrated the whole story instead of just limiting it to whatever was beneficial to him.
Join our Telegram channel for more entertaining and informative articles at https://t.me/goodyfeedsg or download the Goody Feed app here: https://goodyfeed.com/app/
Confirmed Their Safety Before Leaving
Mr Lim pointed out that he called his company immediately after the incident to ask the hotline staff to cancel the NETS transaction. The fee for the taxi should have been refunded.
He said that he dropped the pregnant woman and the two children at a taxi stand in Toa Payoh.
Moreover, he waited for them to safely get on another taxi before he left.
---
Advertisements

---
Evidently, there's more than what meets the eye in this whole ordeal.
Colleague: He Is Honest and Filial
Mr Lim's colleague and morning shift taxi driver affirmed that Mr Lim was an honest and filial person.
Mr Huang, aged 63, is the morning shift driver, while Mr Lim takes over the taxi for the night shift.
Upon hearing about the news, Mr Huang contacted the Chinese newspaper Shin Min Daily News to speak up for Mr Lim.
He said, "Although I've only known him for three months or so, we see each other almost every day. He's not the best conversationalist, but he's honest, straight-forward, and very filial. Whether it is rain or shine, he will always buy food for his old mother, and visit his mother before starting his shift."
As a driver, Mr Huang felt that the passenger shouldn't have hurled profanities at Mr Lim just because he took the wrong road.
Presently, Mr Lim is worried that he can't support his old mother after losing his job.
His situation is less than ideal: ComfortDelGro has terminated his job, the Land Transport Authority (LTA) is intending to look for him to investigate this incident, and he fears that he won't be able to work as a taxi driver anymore.
In the worst-case scenario, his driver's licence may even be revoked, which means he will lose his means of a livelihood.
Mr Lim is already in his sixties, and he still needs to support his mother who is in her eighties.
Due to a mechanical accident that happened years ago, he lost one of his fingers, which makes it very difficult for him to find another job.
Read Also: 
Featured Image: Shin Min Daily News 新明日报


Here's why a 4-day workweek might finally really be possible in Singapore soon:
Read Also: