---
Advertisements

---
In the world of glitz and glamour, celebrities often have to conceal their personas because of how much attention they receive. 
That's why we can't help but be excited when new secrets leak. 
Here's 2023's first juicy story: the romance of two Korean stars. 
Lee Jong-suk & IU Revealed to Have Been Dating for 4 Months
Actor Lee Jong-suk and K-pop idol IU are dating!
On Saturday (31 December), the Korean media outlet Dispatch, as part of their annual tradition of revealing celebrities who have been dating in secret, announced the pair as their 2023 New Year's Couple. 
Having met a decade ago on the music program Inkigayo, the two slowly formed a friendship which blossomed into romance four months ago. 
Since Dispatch broke the news, both Lee Jong-suk and IU's agency have confirmed their relationship. 
The former's agency released this statement: 
"Hello. This is HighZium Studio.
This is an official statement regarding the exclusive article about actor Lee Jong Suk.
Actor Lee Jong Suk and IU recently progressed from being close acquaintances into being a couple, and they are maintaining a serious relationship.
Please show lots of support so they can continue their beautiful relationship.
Thank you."
Shortly after, IU's agency EDAM Entertainment also responded:
"IU and Lee Jong-suk recently progressed from being close acquaintances into a good relationship. We ask for the warm reception of fans."
Christmas Together
For obvious reasons, they can't be seen outside together. 
In other words, they would keep their time together behind closed doors. 
This December, the pair enjoyed a secret three-day-two-night stay in Nagoya, Japan. 
How did they manage to avoid the public's eagle eye? 
They planned everything out carefully. 
On 20 December, Lee Jong-suk left for Osaka for a fan meeting. Without telling his manager, he headed to Nagoya afterwards, booked a hotel, and requested a pick-up service. 
---
Advertisements

---
According to Dispatch, these were the travel destinations of Lee Jong-suk during this period:
20 December: Osaka

23 December: Tokyo

24 December: Nagoya

26 December: Tokyo

27 December: Seoul
On 24 December, IU headed to Nagoya with her younger brother. At the airport, she was escorted by her boyfriend's pick-up service.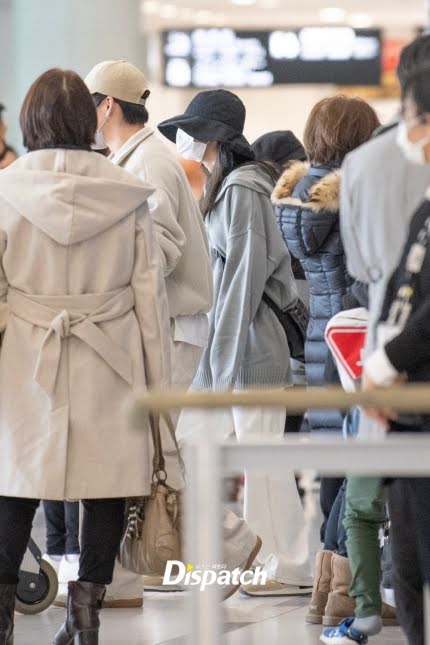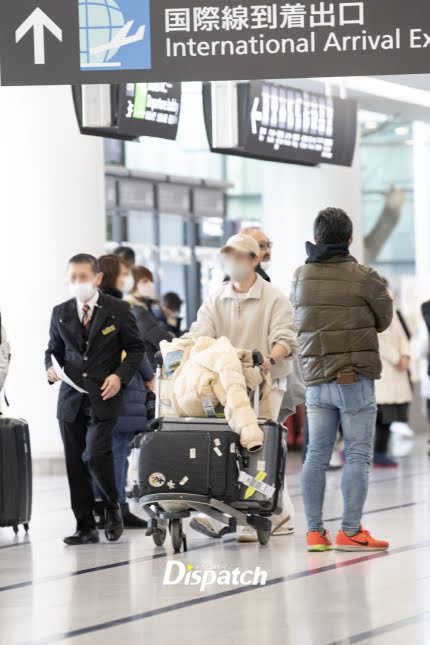 They celebrated Christmas together at a luxurious resort before parting ways again. 
Congrats on their relationship!
Families Aware
Before the news was released to the public, both parties' families were already aware of the situation. 
As previously mentioned, IU's younger brother was invited on the Nagoya trip, hinting that he and Lee Jong-suk have established a rapport. 
---
Advertisements

---
Also, at Lee Jong-suk's younger brother's wedding, IU sang the congratulatory song, "Meaning of you." The song was released in her 2014 album "A Flower Bookmark."
221002 아이유 결혼식 축가 너의 의미https://t.co/A76dk6bVSM pic.twitter.com/VnAhfVVltJ

— 은 (@dltldms516) October 2, 2022
Shooting to Stardom
As an actor, Lee Jong-suk is famed for his breakthrough role in School 2013 (2012). Also, he's acted in dramas like Pinocchio (2014), Romance is a Bonus Book (2019) and Big Mouth (2022). 
As for IU, she started her career at just 15 years old. Since then, she's gained an enormous following. Most recently, she released the LILAC album in 2021. 
Lee Jong-suk and IU have nearly 25 million and 29 million followers on Instagram, respectively.
---
Advertisements

---
Read also: 
Featured Image: Instagram (IU + Lee Jong-suk)

Fresh grads, you don't need any experience to earn up to $4,200 with this "secret":
Read Also: