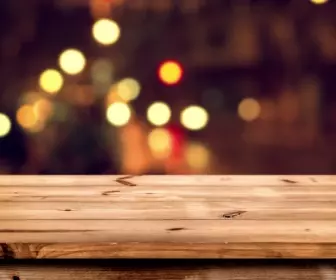 Another bombshell has landed in 2023, as Song Joong-ki, who suddenly announced that he's attached to an unknown girlfriend, just announced that he's married.
And that's not all: the Reborn Rich star also added that his wife, who's now confirmed to be Katy Louise Saunders, is also pregnant.
Just in case you've forgotten, we're only 30 days into 2023, and we've already had Yishun hostage, Jonathan, Charles & Keith and several other sagas.
---
Advertisements

---
2023 is going to be exciting.
Song Joong-ki Suddenly Announced He's Married & His Wife is Now Pregnant
This afternoon (30 January 2023), Song Joong-ki suddenly took to his official fan café to make an announcement.
Also known as Daum Café, you can think of the fan café as a Discord server for influencers.
In his fan café, he said that he registered the marriage today and that "a new life" has come to them.
---
Advertisements

---
Here's his letter that's translated into English:
Hello. This is Joong Ki.
Today, I am greeting you because I want to share a promise that is more happy and valuable to me than anything.
I have promised to continue life together with Katy Louise Saunders, who has been by my side supporting me and who I have spent valuable time with while cherishing each other.
She has a kind heart, and she has lived her life passionately. She is a sensible and amazing person to the point that I revere her.
Thanks to her, I am becoming a better person.
We naturally dreamed of creating a happy family together. We have put in much effort to keep each other's promises, and we are sincerely thankful as a new life has come to us.
And today, based on our deep trust and love for each other, we are on our way back from registering our marriage to begin life as a married couple.
---
Advertisements

---
As we are now, the two of us will walk our days ahead beautifully while facing the same direction.
I sincerely thank all the fans who always cherish me no matter what.
Especially following the wishes and support of Ki Aile (Song Joong Ki's fan club) who provide the greatest strength to me throughout my acting career, I will work to fly higher as an actor and individual with the wings of greater responsibility and passion.
I hope everyone will be happy and healthy until the day I can greet you in person.
So, who is Katy Louise Saunders?
Join our Telegram channel for more entertaining and informative articles at https://t.me/goodyfeedsg or follow us on Twitter : https://twitter.com/goodyfeed
Katy Louise Saunders, The Rumoured Girlfriend Who's Now Song Joongki's Wife
About a month ago, you had probably not heard of the name Katy Louise Saunders.
When Song Joongki suddenly announced that he was in a relationship after a visit to Singapore, people speculated that his rumoured girlfriend was Ms Saunders…because of certain dogs.
---
Advertisements

---
You can watch this video to understand how a few dogs give her identity away:
View this post on Instagram
The 38-year-old British actress, who's one year older than Song Joong-ki, was born to a British father and Columbian mother in London, England. She grew up in England and Italy, and made her debut as an actress in an Italian romance-drama film Un viaggio chiamato amore, which was released in 2002.
Yes, this means she debuted earlier than Song Joong-ki, who made his debut in 2008.
She then starred in several more Italian films and dramas but appeared to have retired in 2018.
---
Advertisements

---
There were unverified reports stating that since she retired from showbiz, she's become a language teacher, and with Song Joong-ki's Vincenzo set in Italy (though everything was CGI-ed in as they didn't go to Italy to film the drama due to COVID-19), the link between the drama's setting and Saunders' Italian background was widely discussed as the spark for their relationship.
Nevertheless, here's a reminder again: today is 30 January 2023, which means we're not even one month into 2023. What's next? Steven Lim getting married?
Read Also:
Featured Image: Instagram