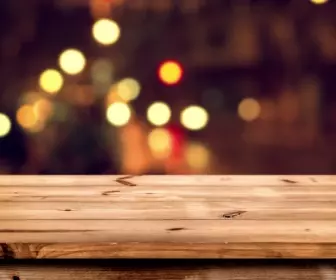 Unless you live under a rock, you'd have known about SGT Clement Ng.
If not, you can watch this video to know more about the first (out of many) saga in 2023:
View this post on Instagram
---
Advertisements

---
Since then, SPF has been featuring him in their TikTok channel, but all without any context about the event that made him TikTok famous.
Is he a regular? Which Neighbourhood Police Centre (NPC) is he from? Is he related to Shang-Chi?
---
Advertisements

---
Well, SPF have finally answered our burning questions.
SGT Clement Finally Spoke About Viral Cheers Incident in SPF's IG Post
On Friday (27 January 2023), SPF decided to feature SGT Clement Ng in their Instagram and Facebook accounts.
Yes, this time, it isn't on TikTok.
In the post, it comprises a few slides (comprising images and videos) of SGT Clement Ng, with this caption:
"In the beginning, I was afraid there'll be a lot of negativity towards the Police and to be seen like I had lost my patience."
Meet SGT Clement Ng, a Ground Response Force officer from Marina Bay NPC who recently became TikTok famous after being filmed attending to a dispute. What are his thoughts on it and what other challenges do our officers face in their day to day?
The first and featured content is of Clement doing his signature post before he laughed:
---
Advertisements

---
Soon after, we get to know that he's from Marina Bay Neighbourhood Police Centre.
In a slide, it's revealed that he did worry about the consequences when the video went viral. He said, "In the beginning, I was afraid there'll be a lot of negativity towards the Police and to be seen like I lost my patience."
Wait, did he lose his patience?
In the next slide, he added, "We can't stop people from taking videos of us so it's important that we maintain our professionalism and remain cool."
---
Advertisements

---
Next, he addressed the burning question everyone has: has someone said that he looked like Simu Liu, the actor who played Shang-Chi in the Marvel Cinematic Universe?
Short answer: yes.
He said, "My colleagues have already been saying I look like Shang-Chi even before this. It's quite amusing and I don't take it personally."
And now, to the next burning question: is he an NSF or a regular?
---
Advertisements

---
It turns out that in 2021, after serving as an NSF, he decided to sign on as a regular, which shows how much he loves his work. His reason for signing on?
"I don't like staying in an office all day and I wish to stay in the force for a long time. Being here and doing this work has gone beyond my expectations."
Ha. Beyond his expectations.
He then added in the final slide, "To me, a good shift means zero messages. It means the area is safe, no one got hurt, no one got injured."
And in the meantime…
---
Advertisements
---
Jonathan is Back…A Lot More Than Expected
About three weeks after the saga, Jonathan, the Cheers ex-cashier, made a comeback on TikTok, too.
The man of the month has since posted cryptic clips about recent Police news on his TikTok account, painting them in a bad light.
Lest you're unaware, this is something he's often done prior to the saga.
In fact, on the last few hours of CNY Eve, he decided to revisit the videos that have made him a household name with two videos, both of which are shortened versions of his viral videos.
In the first, it shows Clement looking away and saying something under his breath (or simply biting his lower lip) while facing his right.
---
Advertisements

---
In the captions, Jonathan wrote, "Correct me if I am wrong, SPF actually features their office that mumbled 'f' word?"
Since then, he has always responded to users' comments and passively aggressively showing them that they're wrong,
He's so active that he also posted three videos of himself lest you didn't know how he looks like.
---
Advertisements
---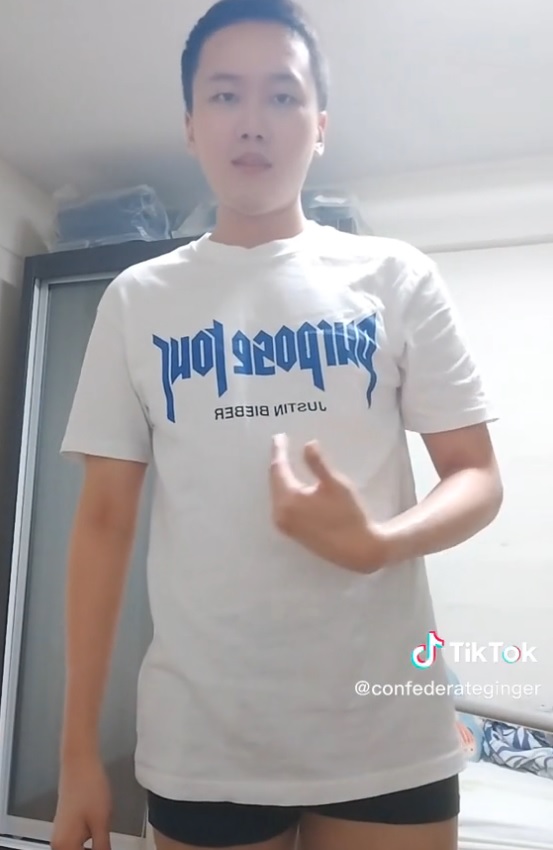 Also, he appeared to have a new TikTok profile called confederateginger1, which he promoted in his main account.
In his new profile, he posted content pretty similar to his main profile.
Over there, he also revealed that haters had got his main account banned for an hour.
Let's just say that we now know who's the winner in this saga.
---
Advertisements
---
Read Also:
Featured Image: Facebook (Singapore Police Force) & TikTok (@confederateginger)