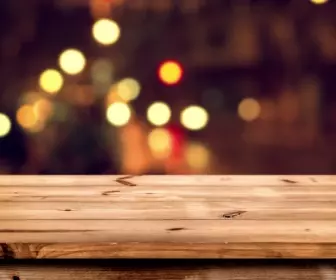 What's your favourite part of Chinese New Year (CNY)?
Besides feasting and visiting relatives, the other best thing about CNY is the angbaos. 
Who doesn't like free money?
---
Advertisements

---
Seedly, a local financial platform, recently came up with a guide on giving angbaos.
The blog was so meticulous that they even took inflation into account.
Unfortunately, not everyone is happy with the guide.
Recommended Minimum Rate
Seedly dedicated a portion of their guide to determining the minimum amount that angbaos should contain in 2023.
---
Advertisements

---
After considering the overall inflation in Singapore, they determined that the minimum amount of money one should put in an angbao should be $2.92.
Based on research and polls, Seedly came up with a table to aid readers in deciding the amount of money they should put into their angbaos.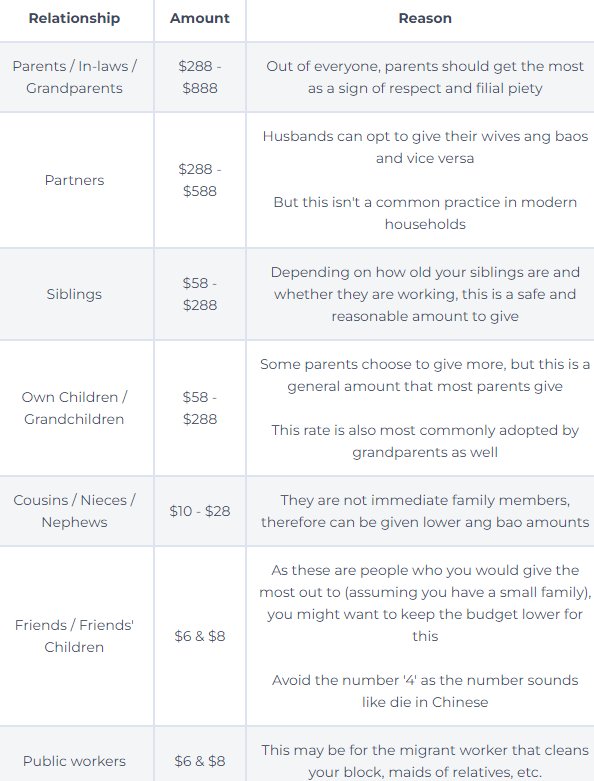 Controversy
Seedly's guide became a topic of debate.
In the comments section of Shin Min Daily News' Facebook post on the situation, netizens shared their views.
Some netizens were outraged by the amount of money Seedly proposed to put inside angbaos and felt that the guide was written for rich people.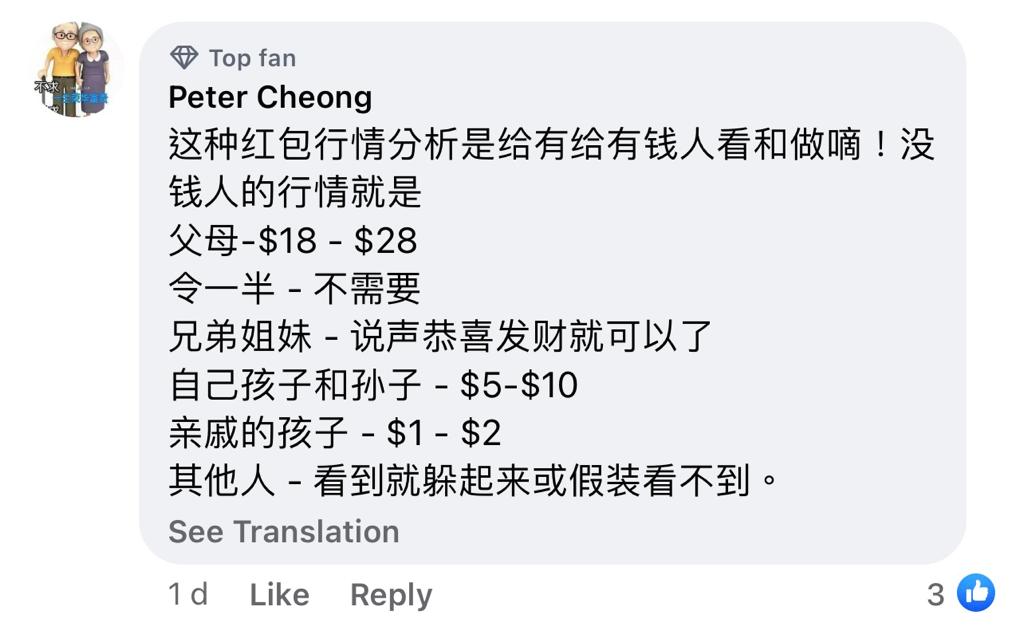 Others reminded people that receiving an angbao is already a blessing and that they should only give what they can.


Seedly's Disclaimer
Notably, Seedly's angbao guide does acknowledge that their angbao guide is only a suggestion.
They even reminded their readers that the amount they choose to put inside angbaos should depend on their financial situation.
---
Advertisements

---
According to Seedly, readers should only give within their means.
The table they put together was merely an objective view of angbao money based on consolidated research.
In reality, Seedly's angbao guide focuses a lot more on the significance of angbaos.
They noted that the main focus of the tradition is the auspicious nature of the red packet and that the amount in an angbao is only a bonus.
After all, in Chinese culture, red symbolises good luck and happiness. Who doesn't want that for the upcoming year?
Join our Telegram channel for more entertaining and informative articles at https://t.me/goodyfeedsg or follow us on Twitter : https://twitter.com/goodyfeed
Other Advice
Seedly also reminded readers to refrain from giving angbaos with amounts that end in odd numbers as it is not auspicious.
It is also advisable to refrain from giving angbaos with amounts that end in 4.
---
Advertisements

---
Thus, it would be best if you don't put amounts like $4, $14 and $24 in your angbaos.
This tradition reflects the fact that 4 in mandarin sounds like 死, which means death. 
E-Angbaos
Seedly also provided a handy guide on giving e-angbaos.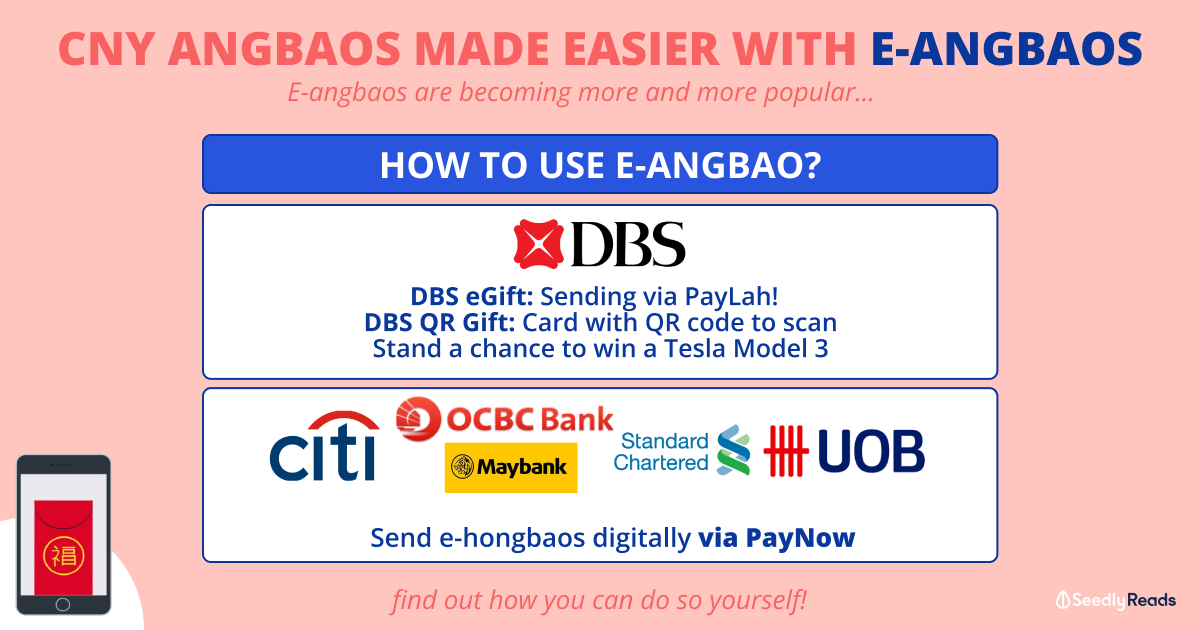 E-angbaos save time and are more environmentally friendly.
In December 2022, the Monetary Authority of Singapore (MAS) strongly encouraged the public to use "Fit-For-Gifting" currency notes or e-angbaos instead of new notes.
---
Advertisements

---
MAS made this decision due to its efforts to go green.
The previous practice of printing new notes for CNY and destroying them after was not in line with Singapore's goal of achieving net zero carbon emissions by 2050.
MAS will also stop issuing Good-as-New (GAN) dollar notes in 2023 for CNY, so maybe it is an excellent time to switch to e-angbaos now. 
Read Also:
Featured Image: Makistock/ Shutterstock.com + blog.seedly.sg