---
Advertisements

---
Looking for a new home?
Well, one place you definitely shouldn't move to is Ang Mo Kio, unless you want to breathe in smoke all the time.
Here's why.
Residents Complain About Ang Mo Kio Temple Burning Offerings
A temple in Ang Mo Kio recently found itself in the crosshairs of residents living nearby the temple.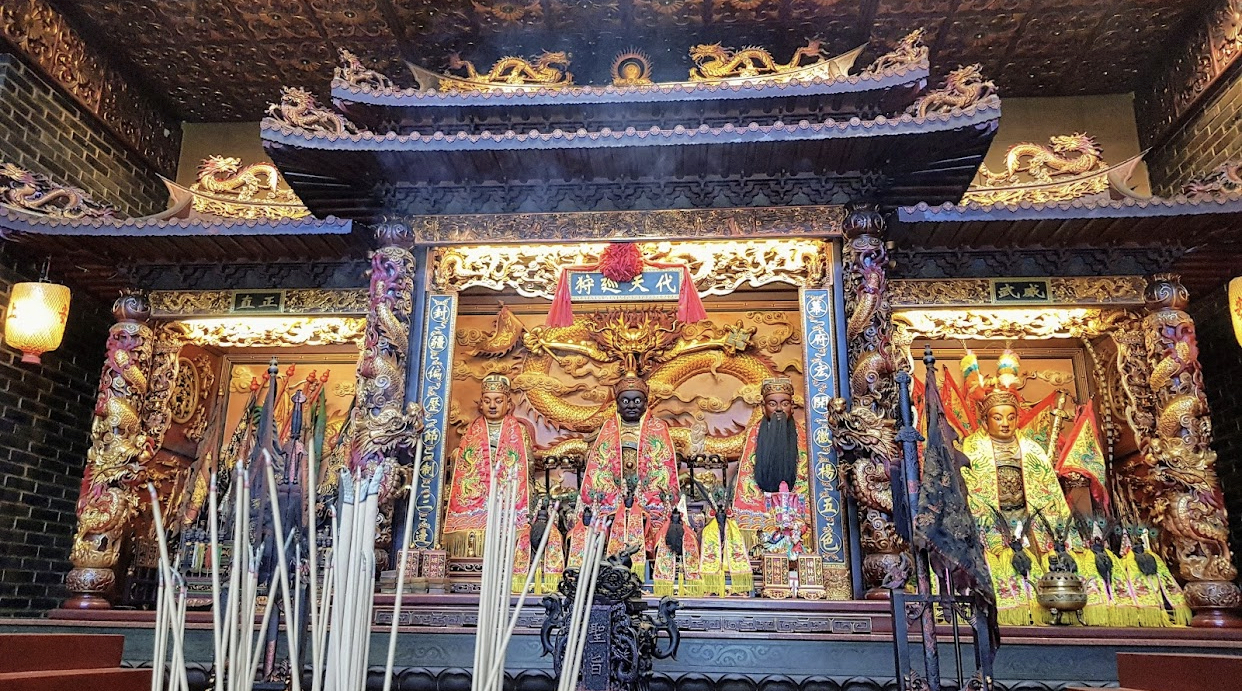 Kim Eang Tong temple, located at 791 Ang Mo Kio Avenue 1, had put up a notice to residents out of courtesy. The notice was about the burning of joss paper offerings in celebration of the temple's deity's birthday.
The notice was addressed to residents living at Blocks 222, 223 and 224 of Ang Mo Kio Avenue 1.
The temple stated in the notice that it was celebrating its deity's birthday from 22 Dec to 27 Dec, and planned to burn offerings on the afternoon of 23 Dec and the evening of 26 Dec.
Join our Telegram channel for more entertaining and informative articles at https://t.me/goodyfeedsg or follow us on Twitter : https://twitter.com/goodyfeed
The notice, however, was not well received by the residents nearby. An anonymous notice was put up shortly after, where a resident responded to the temple's notice and complained about a slew of other things as well.
Ah, if it isn't the classic Singaporean way of resolving issues: putting up anonymous notices and complaints. It's no wonder there is an entire Instagram account dedicated to seeking out such public notices.
The notice even wraps up by wishing residents a happy and blessed new year.
Temple's "Inconsiderate Practices" Apparently Happen Frequently
In the notice, which was written in English, the resident starts by calling the temple out.
---
Advertisements

---
"No. I don't think that you are really sorry," the resident writes in the notice.
The resident goes on to explain that the temple frequently engages in such "inconsiderate practices" with total disregard for the health and well-being of residents living nearby.
Aside from the burning of joss paper offerings, the resident adds that the temple also frequently parks inconsiderately and takes up public spaces for their own, among other "inconsiderate practices".
And the residents have had to put up with these occurrences every time they happened.
Well, at least now we know why we shouldn't buy a house in that vicinity in Ang Mo Kio.
The poster also pointed out that the temple's "huge scale incineration" which presumably refers to the large-scale burning of joss paper and incense sticks, affects the residents' air quality.
I mean, we do live in a concrete jungle. The air quality's already bad enough.
Public Notices: The Singaporean Way of Resolving Disputes
Earlier this month, we saw a resident in Clementi put up a notice at a lift lobby to complain about their neighbours' noise level while watching the World Cup matches.
And sure enough, the resident to which the notice was addressed was sorry for her actions.
Perhaps the Singaporean method of naming and shaming anonymously via public notice really does work in resolving disputes.
---
Advertisements

---
We've yet to see how the discord between the Kim Eang Tong temple and the nearby residents play out, but with any luck, it'll be resolved amicably.
Read Also:
Featured Image: Pohboon Yeo / Google Maps

Here's why a 4-day workweek might finally really be possible in Singapore soon:
Read Also: