Have you ever wondered how you would look like as the opposite sex? Because if you did, I have something cool for you. So apparently,...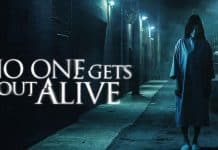 Just finished Squid Game and you're now feeling really, really empty inside? Well, this new Netflix original horror film may serve to relieve some of those...
If you've survived through the Circuit Breaker without Netflix, then you'd know how limited the library in Amazon Prime Video is. So if you're on...
In the recent SBS Entertainment Awards 2016 that took place last Sunday, Lee Kwang Soo won the Top Excellence Award (Variety) due to his...
Let's face it: we can't get enough of the BBC Dad. You've either watched it once, or you've watched it more than once.But in...
I'm sure you're familiar with Ann Kok. This pretty actress has been gracing Singapore's silver screen for more than a decade, and over that period...
While Running Man fans and cast members were upset over the departure of Song Ji Hyo, she was probably the most affected out of...
To all those who grew up in the good old 90s and still wear #90skids like a badge of honour, I have some breaking...
Remember Jerry Yan? If you don't, here's some context: he actually starred as Dao Ming Si in 2001 Taiwanese drama Meteor Garden, and just recently...
Remember the 'Our Times' craze that took over Asia 2 years ago? The one that caused tears to flood cinemas and Hebe's 'A Little Happiness'...