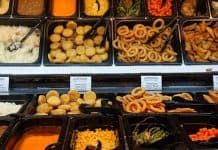 Craving an all-you-can-eat adventure? Let me transport you into the world of Astons Buffet, a haven for both meat lovers and salad enthusiasts. You...
The Chinese has a saying - when you drink water, remember it's source. Even when you have accomplished something great in life, always remember...
Xiang Ji Roast Chicken Rice Noodles (BB 289 Food House, Block 289H, Bukit Batok Street 25) Roast meat stalls are a dime a dozen these...
Warning: the title isn't quite honest. But it's not the gravity-defying part that is misleading. Take a look. View this post on Instagram 90° . . . ...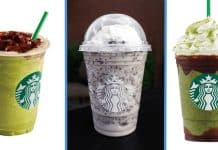 Remember those seasonal Starbucks drinks that come and go throughout the year? Don't you wish that they will be permanently on the menu? Here are...
You have seen many of these Instagram-worthy drinks at bazaars like the Geylang Serai Bazaar, but most of them are either very expensive, or...
Admittedly, it's rather easy to perceive brunch as that of a healthy one. "It's breakfast and lunch together," Brunchloverx69 piped up. "It's sure to be...
Somehow, I'm pretty sure most Singaporeans (and many Malaysians) know about Causeway Point and its food: as one of the oldest shopping centres in...
Many Singaporean love Thai cuisines for its distinctive flavours - the sweet, salty, fiery combination of condiments used to perfect each and every Thai...
Pioneer MRT, located one stop away from Joo Koon, is probably one of the underrated stations. Most people would think Pioneer has not much to...