If you look at Singapore's bubble tea scene today, it's saturated with huge chains like LiHo, Koi and, more recently, Gongcha. Which are great,...
Durian. Golden, fleshy fruits in a thorny skin. Just the way nature made it, and just the way we love it. A prick of...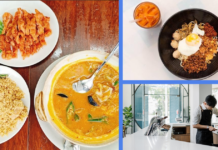 MacPherson, a serene housing estate brimming with industrial warehouses and office spaces, is more than just a commercial hub. As unsuspecting as it may appear,...
Singaporeans are always on the lookout for good deals. Especially good food deals. What if I was to tell you that somewhere in the...
Singapore has a reputation for being a food paradise with so much food options that can leave foodies spoilt for choice. Especially in the...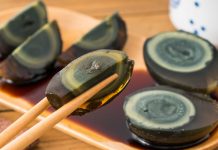 You might be curious about the century egg—yes, you heard that right, a century egg. But rest easy, it's not actually a 100-year-old food...
It's May. And a very specific group of people know what that means. It's durian season. But if you were even smarter, and say, downloaded our...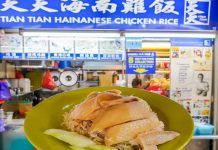 When Malaysia suddenly announced that they were going to ban their chicken exports, and we learnt just how dependent we were on our neighbouring...
As far as food goes, we're a country that has almost every single cuisine on the island. And let's face it, we love all...
John: What to eat in Ang Mo Kio ah? Dicky: Ang Mo Kio food. John: That one I also know lah, I mean Ang Mo Kio...