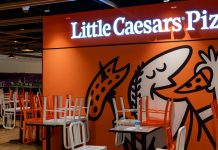 There are some things that we Singaporeans can't get enough of: bubble tea, coconut shake and of course, pizzas. You might've come across various Little...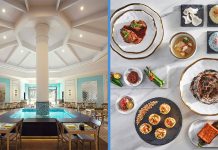 Looking for somewhere to enjoy your lunch or dinner date? If you've just got your paycheck and are looking to splurge a bit (#SelfCare) or...
Imagine a Singapore where every food, every stall here are from big chains. While it's definitely not something that we want to see, it might just...
Long-time Goody Feed readers might have read about the fact that the Malaysian, or Klang, or Hokkien Bak Kut Teh got the "Teh" part...
We all love chocolate. Sadly, munching on one too many chocolate bars can leave you feeling like a snake that just consumed a tiny...
I think it's no open secret that laksa stalls are pretty hard to find in our kopitiams now. It's not hard to see why. To make...
There is only one picture I need to show you. This: Hmm? You can't see what's there you say? Let's zoom in a little more. Seafood in...
Singaporeans love good food. We love good deals too. And normally, these are only things you can get together on weekdays, or off-peak hours because,...
I'm sure when you're overseas you would've thought about eating Bee Hoon. But not just any Bee Hoon. You want Crab Bee Hoon. And I...
Every couple would've gone through this before: Boyfriend: Dear, what you want to eat for dinner tonight? Girlfriend: Eh…anything lah. Your birthday, you choose. Boyfriend: Zichar? Got...