Thailand is home to many of the snacks we enjoy today. And so it is sort of a must to try them out in...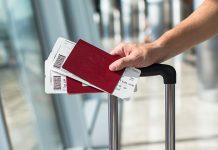 If you are planning for a getaway to international destinations for the upcoming holidays, you might need to have some tissues on standby because...
How adventurous are you when it comes to food? Chances are you've already tried sashimi out, as well as raw oysters with a squeeze...
Selfie lovers, listen up. While many across the world has frowned on your (sometimes) life-threatening practice of taking selfies, a place that just opened up...
When we say JB, either City Square or Legoland would come to our mind, simply because we Singaporeans seem to visit these two places...
Most, if not all Singaporeans love travelling overseas to see the sights and explore new places. And most of us tend to switch off when...
I have always wondered why anybody would bother with staycations. To me, they seem pointless and lack that bit of excitement – the kind...
It's not uncommon to see artists performing or selling their art on the street. From painting caricatures to instrument-playing, you might think that you...
Living in a city is cool, but is it as cool as living off the grid on an extinct volcano in a completely different...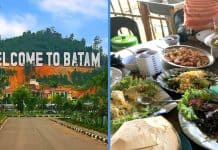 If you're looking for a quick weekend getaway, look no further: Batam Island is where you should go. Cheap shopping? Check. Eat-all-you-can seafood buffets? Check....