If you go under settings in your Android phone, go to "Google", you'll immediately see something like this: If you're using an iPhone, go to...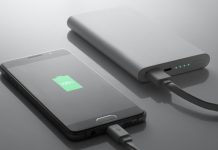 While phones are getting smarter with every year, its batteries are failing to keep up. I mean, nothing can beat Nokia 3310's battery life. But...
We all like shiny, new things. No, don't be ashamed of your own mortal desires, we've all been there. So in case you're thinking of...
I hate to say it, but advertisements are amongst the worst things to have spawned on this planet. In fact, I would consider them even...
Apple might have launched the iPhone 8 just recently. But did you know that it's been around for way longer than that? China's version, that is. It...
Straws are a much-debated topic in Singapore. Namely, the removal of straws from our favourite makan places. Burger King & KFC, I'm looking at you. In...
Ever since Instagram launched Instagram Stories, I have stopped using Snapchat. Its feature is similar to the latter, allowing you to share videos and photos...
Long, long ago, calling your loved one meant picking up the phone and pressing buttons on a numeric keypad. You have to sit next...
HELP. ME. The only Apple product I use is the iPhone, but this does not make me feel any better. Apple just released the newest system...
When web browser could only load words and images, the Internet was a simple place: people didn't go into blog wars or post videos...