The Internet, one of the best creations ever created by man, is undeniably a wonderful place for anyone to escape the harsh reality of...
Don't have a date this 14 Feb? No worries. While Valentines' day is approaching, Pokemon GO has decided to approach their users as well.So...
Yes, we know that we've been going ra-ra about the show, and many of you are probably having flashbacks to when we were crazy over 我的少女時代...
This is Romeo Tan. You might've seen him in a lot of advertisements recently. Specifically, this one. https://www.youtube.com/watch?v=xb0lSo1dypQ And this one where he flexes his Hokkien. https://www.youtube.com/watch?v=LuvVLaHoe5Y But turns out,...
Who doesn't love Ah Boys to Men, right?Especially the guys because we can finally tell our girlfriends that this is what we went through...
Previously, we wrote about how someone made a horror movie trailer of Yishun. It went viral online and everyone went crazy over it. https://www.youtube.com/watch?v=JzxTjbZuA_Q And we thought,...
If you're born before 1980s, you'll have seen a Hong Kong drama, 我和殭屍有個約會. It doesn't matter whether you understood Mandarin or not—everyone in the...
Hello Kitty is well-loved all over the world, and you can see the cute little feline popping up almost everywhere and on everything. Fans...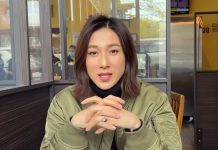 While the entertainment industry may seem interesting and fun to be a part of, some of us might know by now that it's not...
Do you know that Running Man is so popular, it has also created a pop duo? Of all the Running Man members, there are three...