Looks like the Pokemon fever is still going very strong. In fact, it seems like Singaporeans can really forgo sleep just to catch a rare...
Pokemon GO isn't just about capturing Pokemon. It's also about choosing a faction and going around to increase prestige for said faction. If you've been...
It's 6.45pm on a Saturday night. There's a football match at 7pm, and you're 20 minutes away from your house. There's no one at home...
Long, long ago, calling your loved one meant picking up the phone and pressing buttons on a numeric keypad. You have to sit next...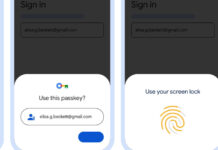 On 3 May 2023 (or 4 May for us Singaporeans because we're kiasu), Google introduced the Google Passkey—which kind of works like our Singpass...
Previously we wrote about our disappointment with the latest update because, well, we wanted to battle our friends. But really, after reading into and anticipating...
Fave has taken over the face of Groupon, and since then we've seen a couple of phases in its rebranding and other stuff. Like the...
Sick of your old, cracked iPhone? Reader: Not really, I'm more of an android perso- Want a brand new iPhone without having to sell your house...
You might be thinking, hahaha, this writer siao lah, Pilotless Air Taxi in 10 years, you think S'pore so high tech meh? And this is...
Does this scene sound familiar: You're at your local supermarket shopping for tomorrow's breakfast. In your hands are two loaves of bread, and you...