Travel is often associated with relaxation, adventure and fulfilling wanderlust. However, amidst the positive associations we have with vacationing abroad, there are also stressors...
Want to feel like Belle in Beauty and the Beast? Well, nobody makes a fancy tea experience like Gaston Town House at The Kensington,...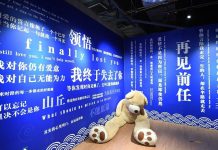 I love museums. In fact, I just visited the British Museum and had to be hauled out for I wanted to spend the night there...
The bubble tea craze is getting a little out of hand. Just this month alone we covered 4 articles related to this coveted drink (except...
Eastern Europe has some of the most intriguing and beautiful cities. Forget Western Europe if you want something different – the eastern parts will...
Budget airlines are popular among travellers for one reason: it's cheap. So we're willing to forgo some trivial luxuries like a free meal, a free...
If you're going to Taipei anytime soon, and you're looking for Taipei cafes to go to, here's one place that should be on your...
The Indonesian island is home to many activities and places to visit. It's confusing to know what you must do, see or even eat...
All of us love traveling. Seriously, who doesn't? It gives us something to look forward to in our everyday lives and gives us a...
If you've not had any plans to go to Bangkok, you might be tempted to go once you've finished reading through this article. Bangkok...