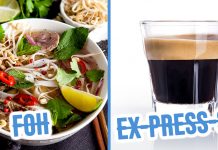 What's the correct lettuce pronunciation ah? Umm...let-tyoos? Singaporeans are a food-obsessed bunch and it is little wonder that we are willing to travel far and wide...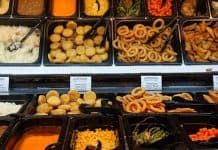 Craving an all-you-can-eat adventure? Let me transport you into the world of Astons Buffet, a haven for both meat lovers and salad enthusiasts. You...
"Do you want some joy in your mouth?" Wait, that didn't come out quite right. If any Filipino asks you that, just know that they are...
Reader: *googles what to eat at vivocity* *comes across Goody Feed* Hi, dear reader, this must be your first time. Reader: You can... you can see...
Eastie: BEDOK FOOD IS THE BEST AND I WILL FIGHT YOU ON THIS. Well, yes, we agree and that's why we made a list. Eastie: Oh...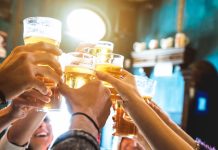 Margaritas, Pina Coladas, Sex on the Beach, Bloody Mary, jager bombs the infamous Graveyard drink... The list goes on. There are so many cocktails...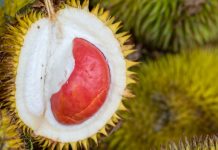 If you're a fan of durian, this might just make you go apeshit. We're all aware that durian is yellow—the darker it is, the...
Update: We've bought the chicken and reviewed it here. Running out of ideas for Fast Food Fridays (we coined that: there's no such thing day...
Craving some dim sum in JB? Is there anyone out there who is not in love with dim sum? We think not! Therefore, today we...
If you like spiced up fish paste mixed with chilli, garlic, shallots and lemongrass with flour, egg and coconut milk, then you should be...